CFT United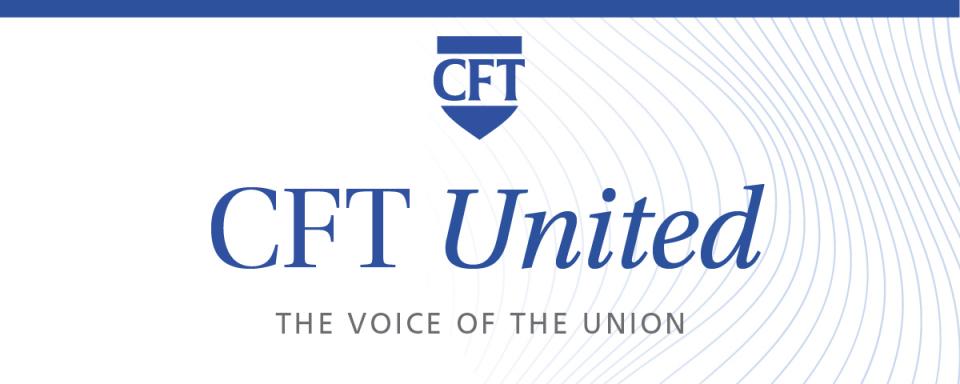 CFT United, previously named California Teacher, is the union's flagship magazine that is emailed to all union members. The award-winning digital magazine contains union news important to members, and covers major issues in each division of the CFT: PreK-12, Classified, Community College, University, and Retired. Browse stories by date here or by index.
CFT United is published regularly during the academic year. We welcome unsolicited articles, letters, and story ideas. Please send letters, submissions, or other inquiries to Communications Director Matthew Hardy: mhardy@cft.org
Sign up now to get CFT United by email! 
»Subscribe here.