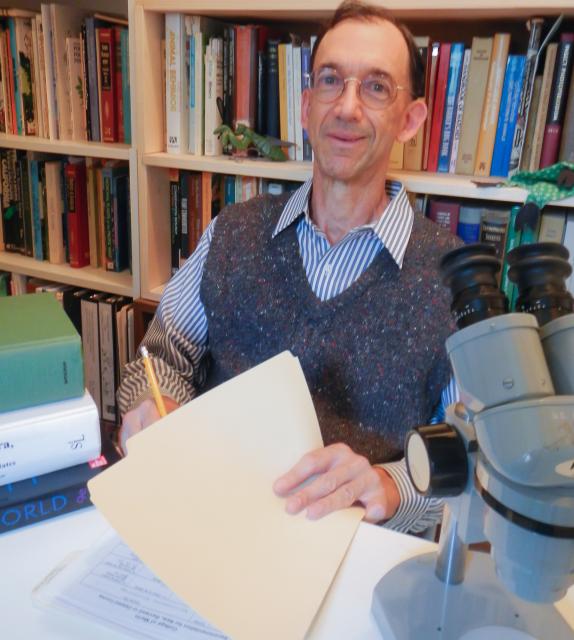 For years, Paul da Silva, a biology teacher at the College of Marin and a member of United Professors of Marin, Local 1610, wondered about the lack of teachers on the college's Board of Trustees and tried to talk retiring professors into running. No one took him up on it.
So when he decided in the summer of 2019 that he would retire, he concluded, to paraphrase Mahatma Gandhi, he'd have to be the candidate he wished to see in the world.
"I figured I had to run, or I'd be a hypocrite," da Silva said.
So he went about finding out what he needed to do and how to get endorsements and raise funds and get a campaign manager. A member of the North Bay Labor Council, he went to a workshop for candidates they put on.
"It was excellent," he said. "There were consultants and former candidates, and it wasn't sugar coated. They said it's a lot of hard work and takes a lot of time and effort and it's emotionally draining."
With a pitch like that, da Silva couldn't resist and began working on his strategy and message. He got support from his union as well as CFT. He had a plan in place for outreach and was ready to begin in early March. That didn't work out.
"The pandemic happened," he said. "We had virtual house parties and we couldn't do precinct walking, so we did phone and text banking. We had literally hundreds of volunteers."
Because of his time as an active unionist as well as his involvement in environmental issues, da Silva found he knew a lot of people. And after more than 20 years in the classroom, he estimates he's taught about 5,000 students, and he encountered a lot of them when making phone calls. He got endorsements from union locals such as the California School Employees Association, and the Teamsters as well as environmental organizations like the Sierra Club. Numerous local elected officials including mayors and county supervisor supported him along with community leaders.
Da Silva's message was simple — educators should be represented on education boards.
The president of the United Professors of Marin, Patrick Kelly, a chemistry teacher, couldn't agree more.
"As a teacher, it's sometimes challenging when people who are in charge of budgets and planning and special projects have never been in the classroom," he said. "Paul is going to ask questions that are relevant to how we serve our ultimate mission which is service to students and their lifelong goals, and learning goals, and work goals. That is what we do. If your eye strays away from that, you're nowhere."
One of the things da Silva hopes to address on the board is what he sees as increasing bureaucracy in teaching. He would like to see renewed emphasis on inspiration and the excitement of learning. He looks forward to sharing these views and thinks his experience can also be valuable in areas like constructing classrooms and laboratories to make sure they are set up in ways to best serve teachers, staff and students.
Da Silva says he kept his campaign positive with no attacks on the trustees, but rather a focus on the importance of having a teacher's perspective on the board. He says he looks forward to working with the other trustees and has gotten messages of congratulations from them and requests to set up Zoom meetings to start talking about issues.
He's excited about some project-based learning ideas for College of Marin's centennial in 2026 such as students writing the history of the school and identifying the biodiversity on the two campuses.
Da Silva hopes his win will open the door to other teachers running, and he says he's volunteered to talk to the North Bay Labor Council about his experience.
"One of my goals is to encourage other people to run," he said. "My niece is a special ed teacher in Pacifica and she's doing the same thing. She got a whole bunch of people to go to the board meetings, and she's looking for local retired teachers to run for the board."
— By Emily Wilson, CFT Reporter