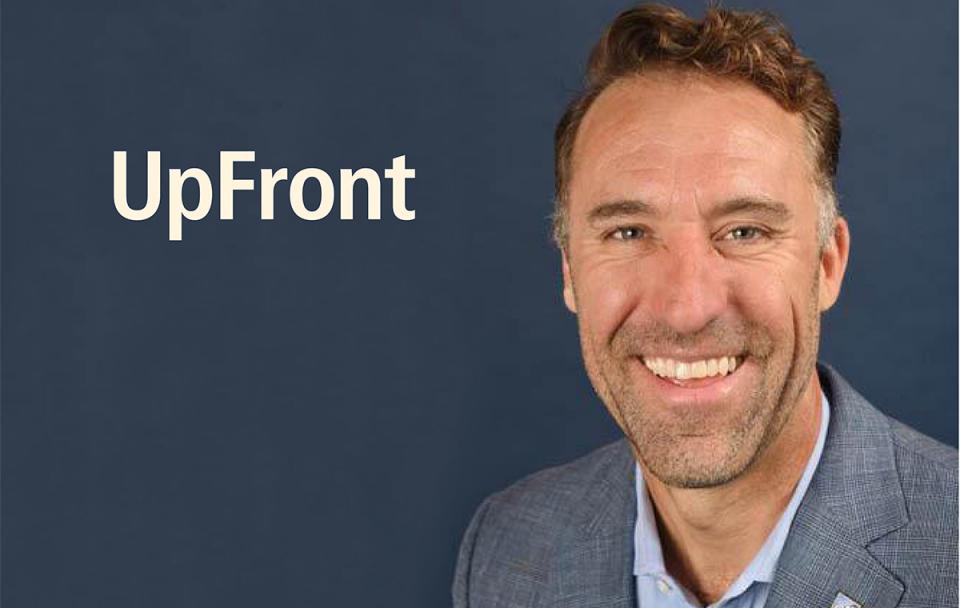 By Jeffery M. Freitas, CFT President
In 2011, the CFT worked with community partners to lead the charge for a Millionaires Tax that eventually turned into Prop 30 and was then extended by Prop 55. Those funds helped stop the bleeding in K-14 education following the recession and drastic funding cuts of the mid-2000s.
Now, however, there are pressures throughout our school districts and community colleges that are preventing CFT members from getting the pay, benefits, program funding, and staffing levels our schools, colleges, and communities desperately need.
We have seen some amazing successes through organizing and mobilizing, such as the historic strike in Los Angeles, or the pressure by members in the Peralta colleges to achieve parity for part-timers, or through Berkeley's actions to win gains for members despite a difficult bargaining climate, or the mobilization of members to move the second largest employer in the state — the UC system — closer to shared governance and academic freedom for our UC educators.
But in many places our locals are looking at the threat of takebacks — from layoffs, to red flags by the Fiscal Crisis & Management Assistance Team, to the dangers of major deficit spending and district refusals to pass on cost-of-living increases. And the list goes on.
We often hear that California is the fifth largest economy in the world. But it doesn't mean much if we aren't fully funding public education and providing California's students with the world class education they deserve — and our members know how to provide.
This is why we must continue the fight to Fund our Future, and CFT is proud to have a strategic plan to achieve that. This strategic plan is seminal to the work we do every day as CFT members and includes these four tenets.
We must increase funding for public education. We are gathering signatures now and have prioritized passing the Schools and Communities First ballot initiative in November. But this is not the only place we need to increase much-needed revenue. Along with AFT, we are pushing to increase funding for IDEA and Title 1; we are working with locals to pass bonds and parcel taxes to increase revenue in their communities; and finally, this March 3, we are supporting Proposition 13 — a facilities bond to upgrade California schools, colleges and universities.
We must stop the privatization and corporatization of our public education system. We are focusing on charter school reform and ending the statewide online-only Calbright College, which is set up to harm, not help, our local community colleges already offering this kind of education, along with the full support inherent to brick-and-mortar places of learning.
We must demand more equity in our higher education system for underrepresented students who reside in this state and for those who work in inequitable situations at our colleges. We must make sure every student has a path to the education they desire and they can complete it debt free. We must also ensure that the workforce providing the education is secure in their jobs and livelihoods.
We must continue to implement the goals of our Racial Justice Report in everything we do. Our union, our public education institutions, and our state will be stronger when we acknowledge the biases inherent in our very structures and make intentional strides to overcome them. This is the work of a social justice union, and this should be the work of CFT.
We have an opportunity to put some of these tenets into action in just a few days. In the March 3 Primary Election, we will cast our ballots for a presidential candidate who shares our values. The AFT recently said Joe Biden, Bernie Sanders, and Elizabeth Warren share our values on education, labor, healthcare, and many other topics.
We have the opportunity to cast a "yes" vote on Proposition 13 to help upgrade our crumbling school buildings and expand our college facilities. We also must get out and vote for state and local candidates who share our vision for public education and for working families. We are up against billionaires and corporatizers of our public education system in many of these races, and while we can't match their money, we can defeat them with our organizing and boots on the ground.
To see CFT-endorsed candidates and ballot measures customized to your local ballot, please visit our Educators Choice Voter Guide. Share the link with your friends and family and on your social media pages to help spread the word about our endorsements.
Every election is an opportunity to flex our strength at the ballot box, and I call on you to join me on March 3 to vote for candidates who will fund our schools, who will not privatize or corporatize our education system, who demand equity in higher education, and who will fight for racial justice.
And I hope you will join me in committing to bring at least one person with you to the polls. Here, too, we must continue to organize. This will be a historic year for candidates and issues that will make a difference for teachers, classified staff, and — most importantly — for California's students.
This March primary will be a test of our strength as we build towards November. We have done this before when we passed Prop 30 and Prop 55 and when we elected champions like Tony Thurmond, state superintendent of public schools. I know we can do it again.
I'll see you at the polls.