Classified Insider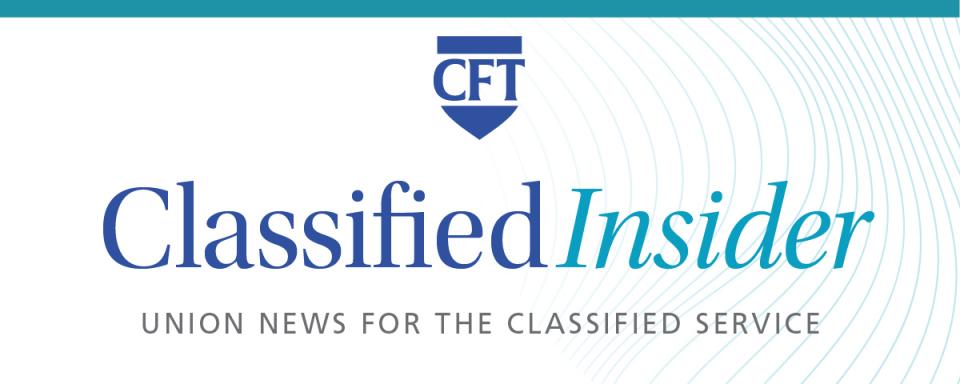 Classified Insider advocates for the rights of classified employees and paraprofessionals by exploring the workplace issues of support staff in California public schools, community colleges, county offices of education, and private schools. Browse stories by date here or by index.​
Classified Insider is published twice a year, in the fall and in the spring. The newsletter is emailed to classified and paraprofessional members of the CFT. We welcome unsolicited articles, letters, and story ideas. Please send submissions or other inquiries to Nason McCarthy, CFT Communications Specialist.
Sign up now to get Classified Insider by email! 
»Subscribe here.