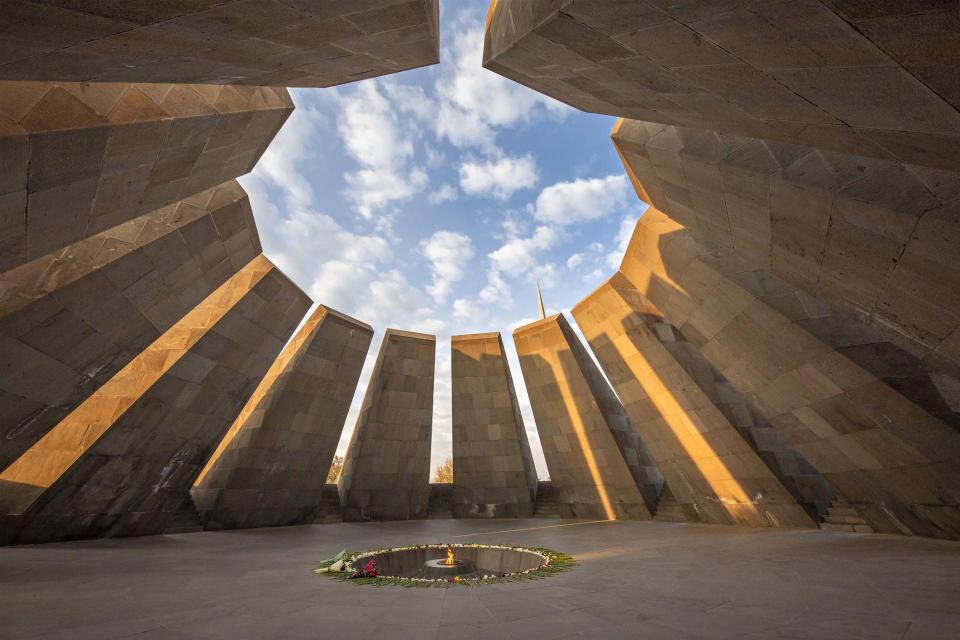 During World War I, the Ottoman Turks carried out one of the largest genocides in the world's history, massacring 1.5 million Armenians. Turkey continues to deny the genocide, but the U.S. Congress passed a resolution to recognize it in 2019.
This spring United Teachers Los Angeles, in conjunction with the CFT Civil, Human, and Women's Rights Committee, brought a resolution before CFT Convention calling for the state federation to formally recognize the Armenian Genocide and commit to sharing resources for teaching about it in the classroom. The Executive Council passed the resolution on June 12.
The AFT Executive Council had passed the same resolution earlier in the year. What happened in Armenia starting in 1915 is significant and considered a turning point in genocide prevention, so AFT has devoted time and care to creating lessons around it.
A Share My Lesson resource simply titled The Armenian Genocide has lesson plans, discussion prompts, and projects, which notes that the topic can be covered cross curriculum and across many age groups, "tying into human rights, global peace, the political, legal, social, and cultural ramifications that using the term 'genocide' has, and the importance of disrupting and resisting attempts to destruct peoples and their cultures."
The lesson plan Significance of Biden's Recognition of the Armenian Genocide includes videos and transcripts about President Biden's 2019 decision to recognize the mass killing of Armenian citizens as a genocide (a term previous administrations avoided, not wanting to alienate Turkey).
The AFT Human Rights Resources site suggests ways teachers can use role models who resisted oppression when teaching about the Armenian genocide, as well as for slave trade to the United States, the Holocaust, or Native Americans fighting to maintain their land and culture.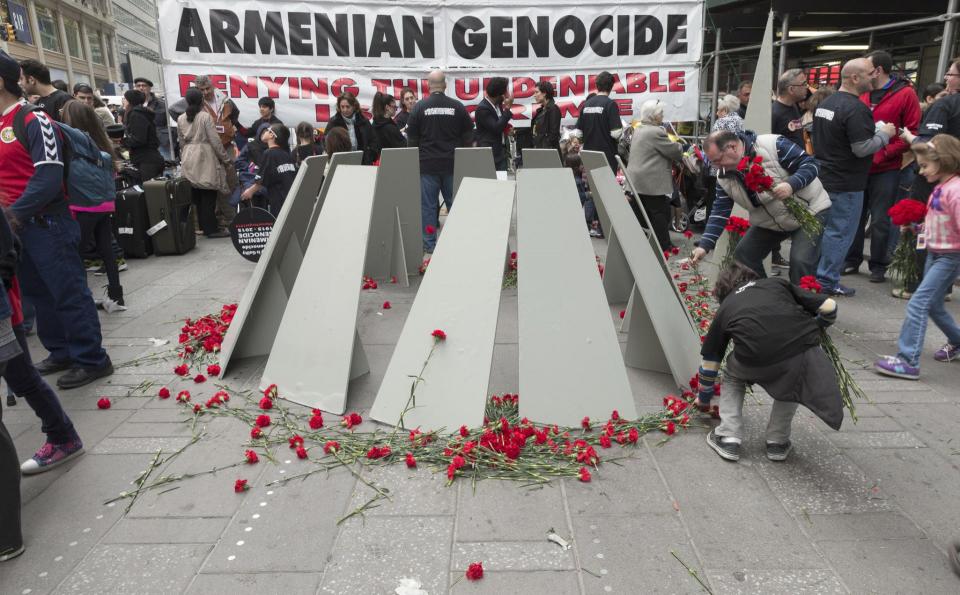 There are other online resources as well.
The website Educational Resources about the Armenian Genocide offers curricula for the secondary and university levels, multimedia resources, such as documentaries, as well as maps, which have marked where the concentration camps were located and the routes of deportation, along with other places of significance.
The New York Times put out high school and beyond lesson plans for the 100th anniversary of the genocide in 2015. They include articles from the newspaper about Armenia in 1915, an exploration of President Biden's decision in 2019 to use the word "genocide" and the significance of that, as well as discussions about language and remembrance.
PBS NewsHour Extra offers a video and lesson plan for grades 6-12 on how Indigenous peoples share ground with Black Americans when calling for attention to genocides in their own countries, and a summary on the president of Sudan being charged with crimes in the Darfur War.
— By Emily Wilson, CFT Reporter