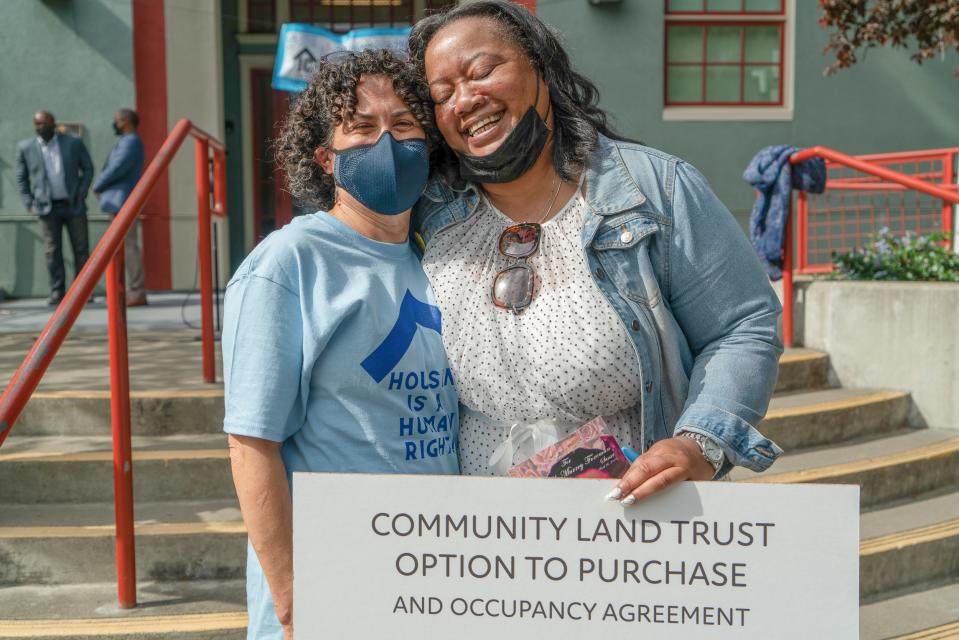 Jocelyn Foreman is a take-charge problem solver who has helped hundreds of Berkeley families keep their kids in school during medical, economic or other emergencies. Foreman is legendary and beloved. Only a handful of people knew she was also homeless.
"My school life is very different from my personal life," Foreman said. "I had to wear a mask."
For the better part of the past 20 years, Foreman has quietly struggled to shelter her mother, five children and three grandchildren. The community outreach specialist for the Berkeley Unified School District took a second full-time job at night, but still had trouble making ends meet when monthly rent is $2,000.
Foreman's dilemma soon turned even more desperate. The house she was renting in Pinole was foreclosed and sold at auction in March for $600,000. The family's eviction loomed.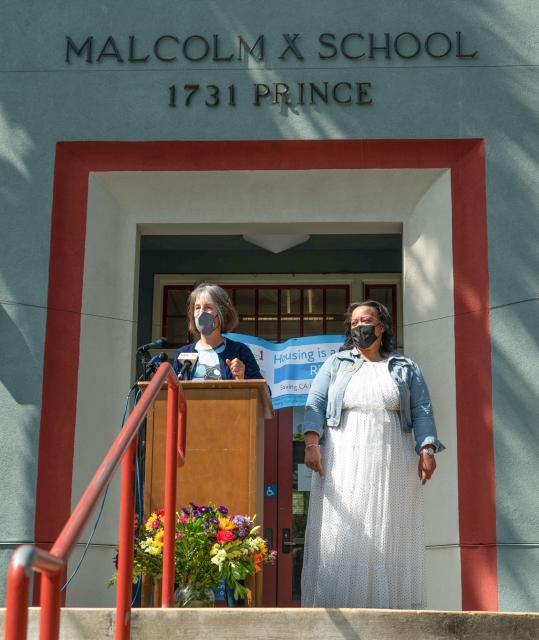 "I wanted my kids to grow up in a home and I was determined to do it by hook or crook," she said. "This house was my opportunity to break the homeless cycle for myself and for my children."
Never one to throw in the towel, Foreman heard about a new law designed to get more homes out of the hands of corporations and into the hands of homeowners and turned to the nonprofit Sustainable Economies Law Center.
Last year, Governor Newsom signed Senate Bill 1079 — the Homes for Homeowners, Not Corporations Act — giving tenants, nonprofits, and local governments an exclusive 45-day window to match a winning auction bid.
State Senator Nancy Skinner (D-Oakland) said she introduced SB 1079 "to give individual homeowners the ability to compete against corporate home-buyers."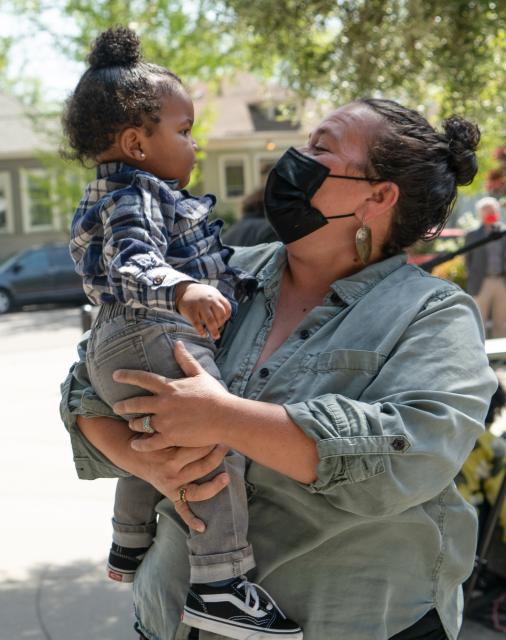 Despite state and federal moratoriums on evictions, more than 6,200 homes in California are currently in foreclosure, with a 4% increase during the past three months. Wedgewood, the real estate firm that bought Foreman's rental, has scooped up about 300 properties across the state since the pandemic began.
Foreman's supporters — including many school parents, administrators, and members of the Berkeley Council of Classified Employees — answered her call. Nearly 1,000 donors contributed about $176,000, enabling the Northern California Land Trust to secure the financing to purchase the home.
Supporters continue to raise funds to make house payments and repairs more affordable in the long term. Click here to make a contribution.
Under the terms of the deal, the land trust will retain ownership of the property until Foreman qualifies for a traditional mortgage and can purchase the house. The land will remain with the trust, and will be sold at an affordable price to the next buyer if Foreman ever moves out or decides to sell.
The California Community Land Trust Network is lobbying for $103.5 million in this year's budget to help purchase more homes under SB 1079.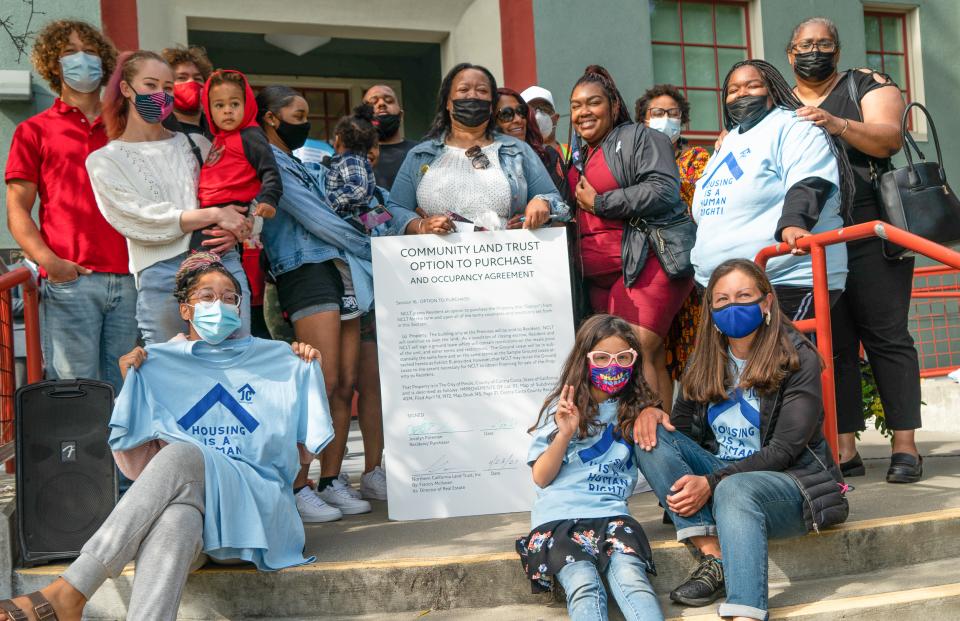 "This is my effort to make it stop, and not just for me," Foreman said. "How many people — how many women — are single and caring for children in situations like this and then just have to go? I'm not doing that anymore."
Carl Williams, president of the Council of Classified Employees, credited Nancy Skinner for her commitment to social justice. "The governor signed Skinner's SB 1079 just in time for Jocelyn Foreman and tens of thousands of Californians facing eviction because of the pandemic," Williams said "We will continue to support our members and communities with progressive efforts like this one. Families need to buy homes, not corporations."

— By Steve Weingarten, CFT Reporter