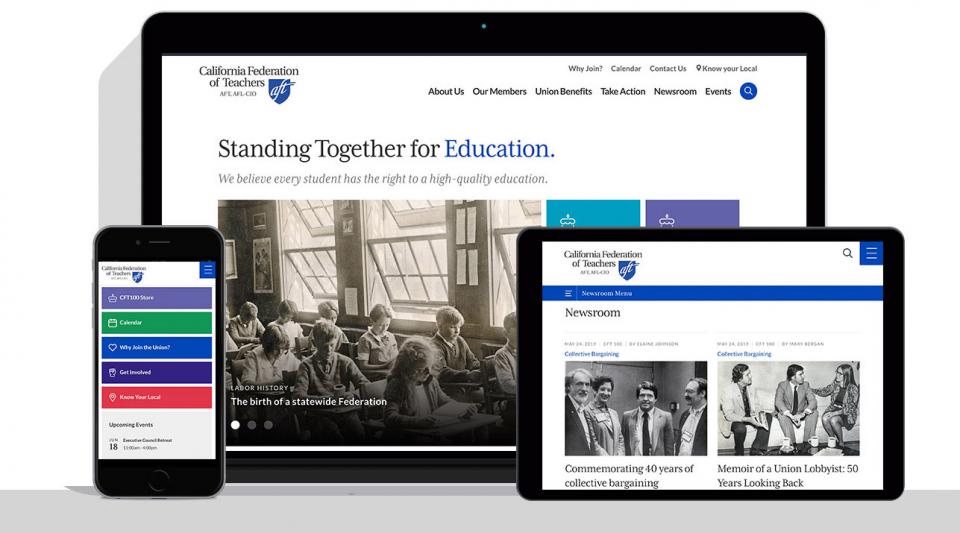 This was another excellent year for the CFT in the labor media contest sponsored by the International Labor Communications Association, with the union winning 16 awards, including top honors for the new website.
With the union's switch to digital communications, the CFT's focus switched to developing a modern and robust mobile-friendly website with digital storytelling capability and strong member outreach capacity.
The union won the awards for communications produced in 2018, with the exception of the website, which launched in 2019, but was live when judging occurred.
In the ILCA contest, the CFT competes in the category of umbrella labor organizations called "Local/Regional/State." The awards are listed below.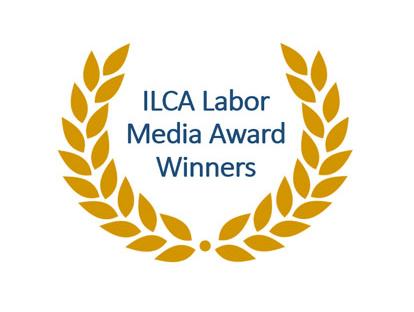 WEBSITE
FIRST
General Excellence – Website
cft.org
By the CFT Website Team
FIRST
Writing – Best Electronic Content
cft.org
By the CFT Communications Team
SECOND
Visual Communications – Best Design of a Website, App or Electronic Publication
cft.org
By Digital Deployment
CALIFORNIA TEACHER +
FIRST
Writing – Best News Story
Largest ever California wildfire tears lives apart
By Emily Wilson, CFT Reporter
FIRST
Writing – SAUL MILLER AWARD – Collective Bargaining
Librarians are determined to win a better contract
By David Bacon, CFT Reporter
FIRST
Visual Communications – Best Design – Magazine (Print)
California Teacher, April-May 2018, 100th Anniversary Issue, Final print Issue
By Kajun Design
FIRST
Visual Communications – Best Informational Graphic
Snapshot in Buttons: 25 years of ballot box victories
By Kajun Design
FIRST
Visual Communications – Best Design – Single-Issue Publication (Print)
CFT Convention Call 2018: Union Strong – 100th Anniversary
By Kajun Design
SECOND
Writing – Best Editorial or Column
We must protect children, not the merchants of death
By Joshua Pechthalt, CFT President
SECOND
Writing – Best Analysis
Students need more mental health support on campus, faculty too
By Mia McIver, President UC-AFT
SECOND
Writing – SAUL MILLER AWARD – Political Action
Our voices must be heard! Members elected to district governing boards
By Emily Wilson, CFT Reporter
THIRD
General Excellence – Print Publication
California Teacher, April-May 2018 and Feb-March 2018
By CFT Officers and the Editorial Team, Edited by Jane Hundertmark
THIRD
Writing – SAUL MILLER AWARD – Organizing
Teacher Leader program empowers educator voice
By Mindy Pines, CFT Reporter
THIRD
Visual Communications – Best Photograph
Laura Manriquez: Classroom veteran looks forward to being a teacher
Photo by Nik Blaskovich
THIRD
Visual Communications – Best Front Page/Cover – Magazine (Print)
California Teacher, April-May 2018, 100th Anniversary Issue, Final print Issue
Photos by numerous individuals, Design by Kajun Design
HONORABLE MENTION
Writing – Best News Story
CFT scores major legislative victory by prohibiting for-profit charter schools in California
By Emily Wilson, CFT Reporter