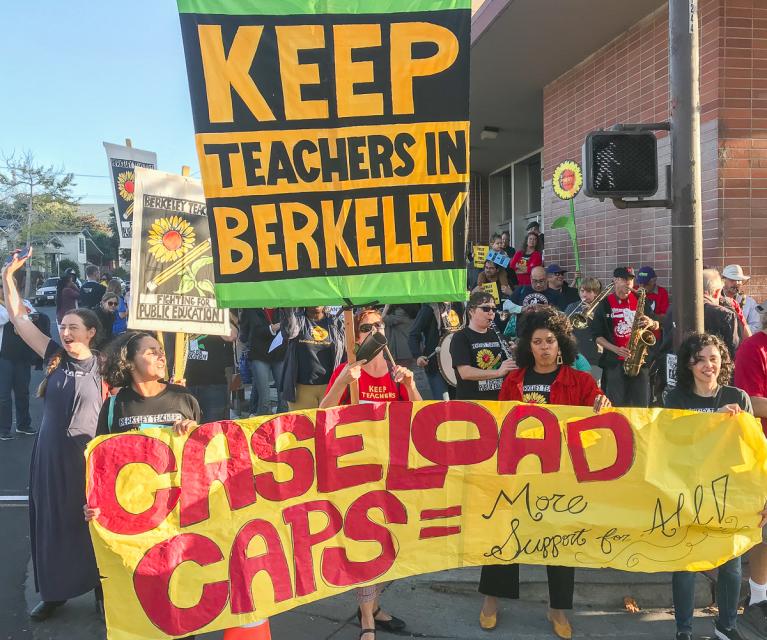 Marcela Chagoya, a special education teacher in Los Angeles and chair of the CFT Special Education Committee, has been teaching at the same middle school for 21 years. And she's never seen special education in such a bad state.
"First and foremost, it's the elimination of programs," she said. "Districts seem to think it's one size fits all or fits most when it comes to special ed."
The elimination of programs leads to a lack of support for students as well as teachers and paraprofessionals, Chagoya says. And that leads to people leaving the profession. There are 200 unfilled special ed teacher positions in Los Angeles Unified. There is also wildly disruptive student behavior.
"You have children throwing chairs or throwing tables," Chagoya said. "We had one student who went as far as picking up the principal. They aren't in the correct setting and that impacts the classroom."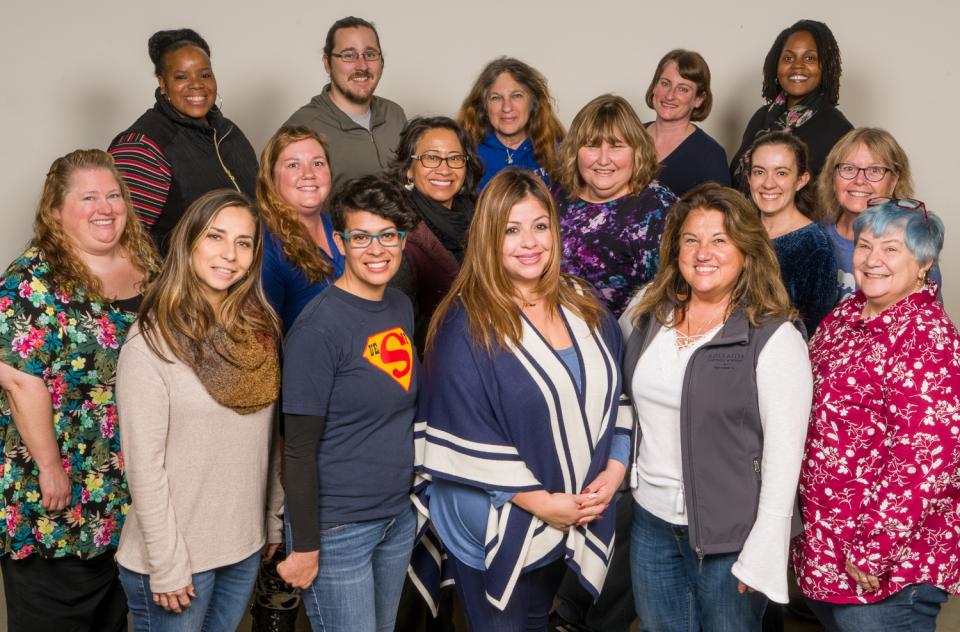 Around the state, special education needs are surpassing — often by huge amounts — the money available to pay for them. According to a report released last fall by the Legislative Analyst's Office, spending on special education students increased by about 20 percent over the past decade — from $10.8 billion to $13 billion.
Many students have mild disabilities like speech impairments or learning disabilities like dyslexia, but the number of students with severe disabilities has doubled over the past two decades, and students diagnosed with autism has gone from 1 in 600 to 1 in 50. Every student in special education has an Individualized Educational Plan or IEP, a legal document that requires a lot of time and attention.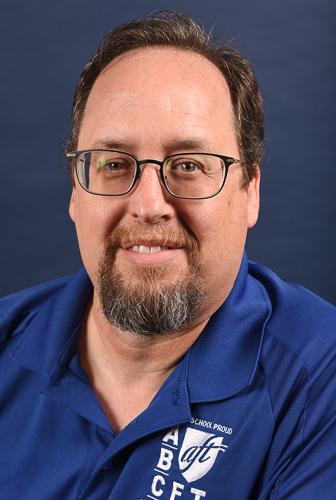 Ray Gaer, president of ABC Federation of Teachers, has also seen how the lack of funding for special education — combined with the increase in special ed diagnoses — has led to more behavior issues.
"There's definitely an uptick at the lowest levels, from kindergarten through third grade, where you have to clear out the classroom because a kid is throwing chairs or stabbing other kids with a pencil," he said. "When I first became union president nine years ago, there would be one school that had a kid who was a biter or stabbing kids, but now there's one at almost every school."
This means that teachers will often take their entire class out into the hall and call the principal for support — eating up time and resources and cutting into instruction.
Gaer says his Cerritos-based district has focused on teacher training as well as hiring a social worker at every school.
"We're giving teachers tools to work with students in dignified ways and to take positive actions instead of going straight to consequences," Gaer said. "Balancing behavior with your lesson plan is one of the most difficult things for teachers to do."
Gaer says these trainings, combined with a social worker who can see students individually and offer support to families, has made a big difference.
"It's calmed things significantly," he said. "We haven't expelled a kid in eight years."
Gaer says the district was able to get these changes through funds from Local Control and Accountability Plan (LCAP). But he adds that the answer is really more funding. The federal government is supposed to be funding about 40 percent of special ed, but the actual amount is less than half of that.
Every district in the state needs more funding, says Matt Meyer, president of the Berkeley Federation of Teachers.
"Special ed is basically an unfunded mandate," he said. "I went to a school services meeting about special education, and there was a Powerpoint presentation showing how it works and how there's a huge gap between the amount we're providing and they're giving us. It's a major driver in many district budgets."
Meyer mentions that if students' needs can't be met by their district, the district is obligated to pay for a "Nonpublic, Nonsectarian School" or "Nonpublic, Nonsectarian Agency" to provide services, another huge expense.
Jim Lynett, executive director of Paso Robles Public Educators, adds that not only is the district obligated to pay for the students, but for the parents to go and visit their children, many of whom are out of state.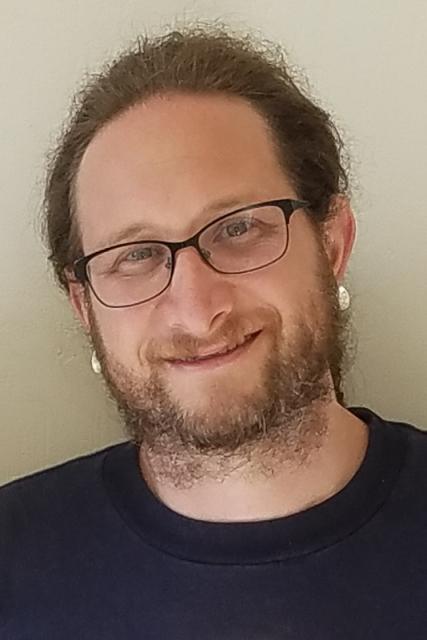 "Special ed is killing us. It's killing the whole state. Every district is getting encroached upon, and it keeps growing," Lynett said. "It's a $13 million budget item and we have to spend $7 million out of general funds."
Through contract negotiation, unions are fighting to do what they can to support students, teachers, and paraeducators. Paso Robles negotiated for — and won — a full-time certificated position for a person to help teachers write IEPs.
Lynette says that teachers asked for this change and special ed teachers will get an extra consultation period along with their prep period rather than having what's called a Teacher on Special Assignment.
"That person would be spread very thin," he said. "We've talked to the district about using that money to pay for each individual teacher to have some more time."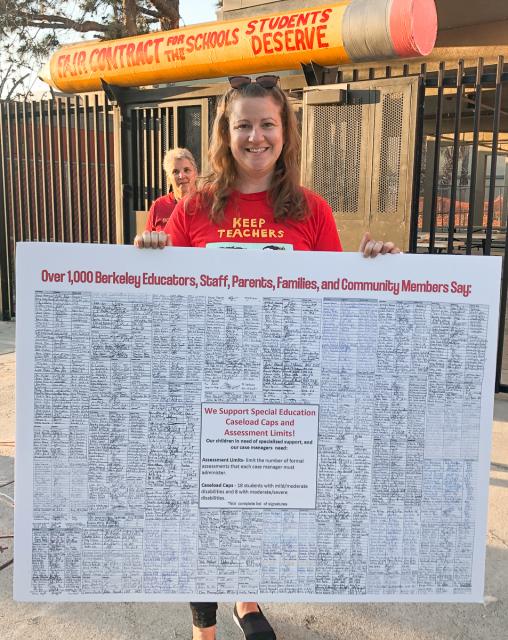 Berkeley Unified has an inclusion model so students with IEPs are mainstreamed into general education classrooms. Because of the crushing workload, the district was having a hard time hiring and retaining people in special ed.
To keep the classes from getting too crowded, the union put together a working group on special education, researched districts similar to their own, and met every month to plan a strategy. Meyer said the union decided to negotiate a cap on teacher caseload for mild-moderate disability students — defined as 28 in the state Education Code. The union successfully negotiated a caseload of 19 mild-moderate disability students for Berkeley teachers, and 9 moderate-severe disability students.
Going all out for their contract campaign made that happen, Meyer said.
"We created slogans and stickers. We engaged general education teachers because full inclusion means they have special ed students in their classes — so wins for special ed are wins for general ed," Meyer explained."
"We hit it from all angles, including parents. We never had a problem getting a special ed teacher to attend a meeting. We had the numbers behind us, and we just described the truth over and over and over."
Meyer said the contract was ratified with the highest percentage membership vote ever. "It was such a clear victory and all the research on the front end helped." Meyer added. "We were totally unified and there was no wedge that could be driven between us."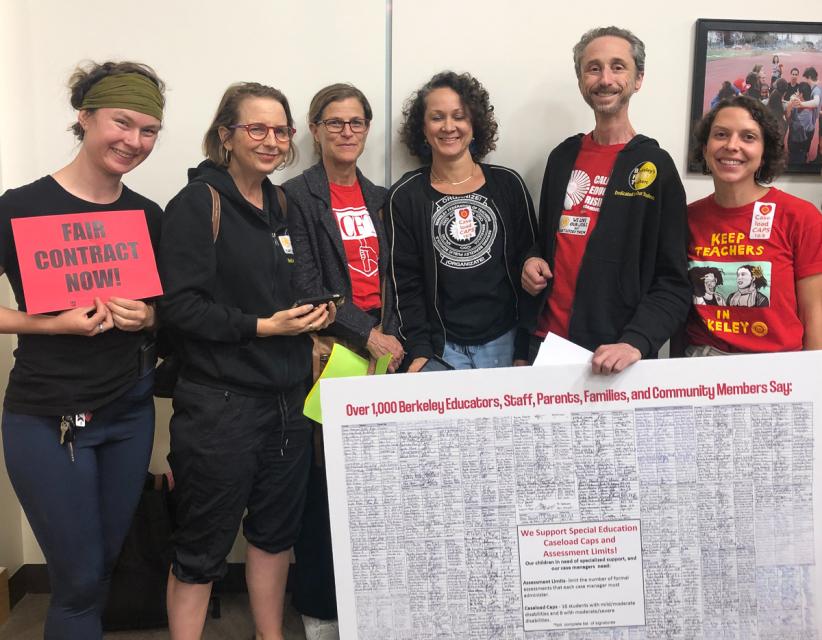 Like Berkeley, San Francisco Unified is moving towards a model of full inclusion. United Educators of San Francisco President Susan Solomon says she considers that a positive development, but like other districts, San Francisco doesn't have adequate staffing and training. It's particularly hard to hire paraeducators who generally work only four to six and a half hours a day.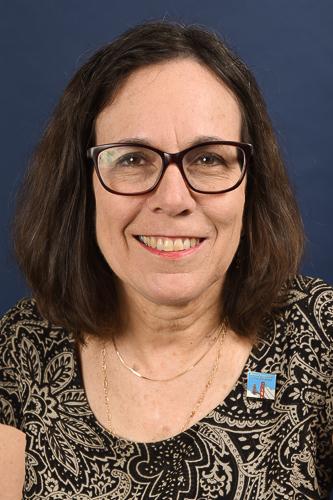 In the last contract, UESF won gains in health and safety issues and formation of a joint union-district committee to examine the creation of a case coordinator position that would help special ed teachers with scheduling and paperwork. Solomon says last time the union chose not to open on class size and caseloads so as not to risk losing class size limits in grades TK-3. This time the union is planning to take that risk, Solomon says, because, as in in other districts, special education caseloads in San Francisco are escalating out of control.
Locals got some help from the CFT in their contract fights from last year's Special Education Summit organized by the EC/TK-12 Council, and the subsequent union report, Special Education in Turmoil. The second annual summit is planned for next month.
"The amazing thing that came out of the first summit was the handbook that has contract language from every single fight," said Chagoya. "Now we have access to language that is already part of other contracts, so there's a tool we can use."
In its last contract, UTLA gained one paid day a semester for special ed teachers to test students. They also got slightly better language about class size, says Chagoya, which allows her class to have 12 — or maybe 14 special ed students. If it grows to 16, there's a possibility — but only a possibility — of splitting the class. That's not ideal, she says — but better than what they had before.
"We went by averages, which completely stank," she said. "If I had 18 students, but the autism teacher down the hall had five, they'd take the average between the two of us."
In the next bargaining period, the union will go for something better, she said.
"We want hard cap class sizes," Chagoya said. "And we want the district to fund paraprofessionals."
Chagoya doesn't know yet what the bargaining strategy will be, but she has faith in her union colleagues.
"Our bargaining team has strong special ed practitioners who know what they're talking about and have done research on the benefits of smaller class sizes," she said. "I'm not exactly sure what the plan of attack is, but it will be based on systematic research."
By Emily Wilson, CFT Reporter