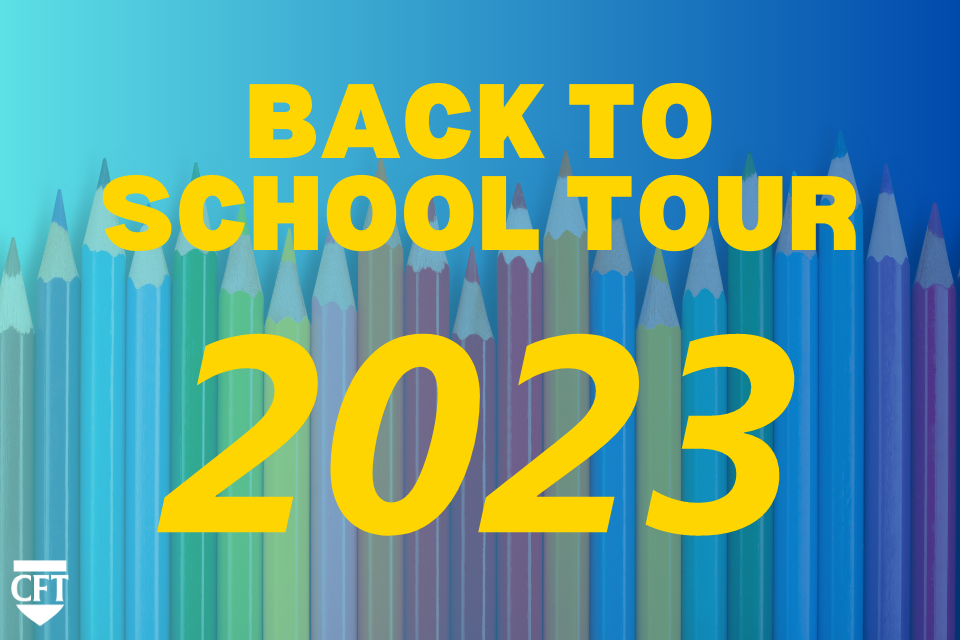 As the new school year gets underway, CFT's elected leaders will once again take part in a Back to School tour with visits happening across the state. The tour window will open in August and continue throughout September, with CFT leaders taking the opportunity to meet with local leaders and rank-and-file members to kick off the year.
The visits will be attended by President Jeff Freitas, Secretary Treasurer Lacy Barnes and Executive Vice President Juan Ramirez.
Watch this video of our first stop on the tour!
For more information, and to arrange a tour stop in your local union, please contact CFT Training Director Christopher Arellano.