By Jeffery M. Freitas, CFT President
When CFT received the first batch of petitions to put Schools and Communities First initiative on the ballot in late October, I immediately ripped a box open and took out a form. I eagerly signed the fresh new document to add my name in support of this historic initiative.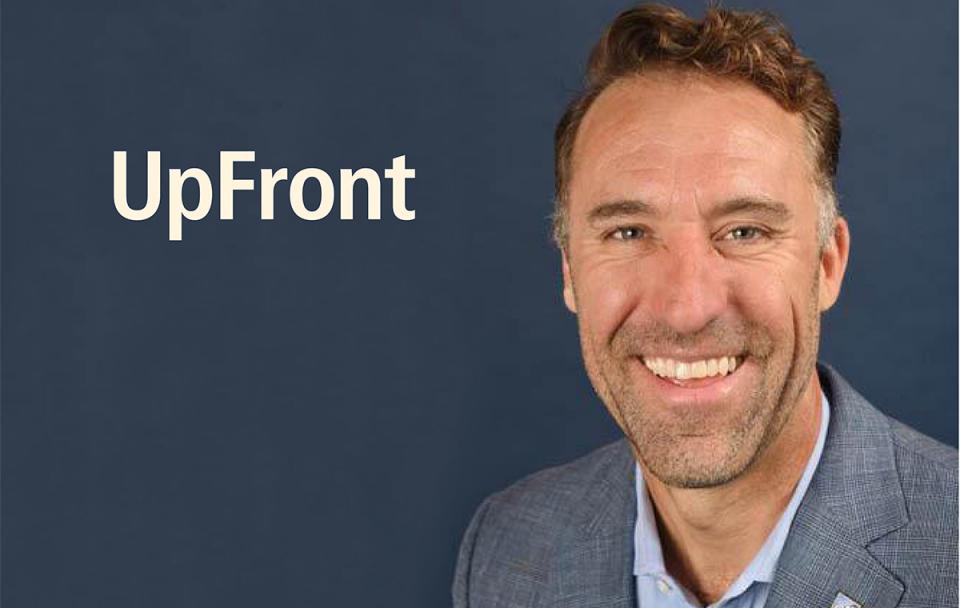 Working with our community partners, the CFT has laid the groundwork to make this initiative a reality. It is the next phase in our years-long campaign to bring full, equitable funding to public education in California. What began as our drive for a Millionaires Tax in 2012 became the successful passage of Proposition 30, and four years later Proposition 55. We now go forward with Schools and Communities First.
CFT members have always been on the front lines fighting for more revenue for public education. And it can't happen soon enough. During the last few months, I have attended many meetings of district governing boards where faculty and classified staff — from Palomar down south to Novato up north — have demanded more resources and funding to provide the education their students deserve. These examples are not unique, and that's why CFT members are ready to fight for the billions of dollars that our schools sorely need.
Schools and Communities First will reclaim over $12 billion per year for education and local communities, of which $4.5 billion will go directly to preK-12 schools and community colleges. This critical revenue for public education and community services will be generated by closing loopholes in commercial property taxation, ending harmful schemes that big corporations and wealthy investors have used to avoid paying their fair share of property taxes.
Many people wonder if this will affect their residential property. The answer is no, absolutely not. Whether you rent or own, residential property taxes will not increase. In fact, small businesses valued under $3 million won't see property tax increases either.
This historic initiative reverses the 40-year-old fiasco that created the criminal underfunding of our schools. But it also reinvests in the services that are critical to the health and well-being of our students and their families — including public parks, libraries, and local mental health services. In a state like California, which, as we often hear, has the fifth largest economy in the world, educators, classified workers, students and their families, deserve to be supported in their schools and communities. By qualifying and then passing Schools and Communities First, we can help make this happen.
But we need everyone in CFT to help. The CFT has a lofty goal of collecting 20,000 signatures. Through your local union, you may obtain initiative petitions, and then ask your family members, friends, neighbors and co-workers to sign one. If every CFT member signed and enlisted only one or two others to do the same, we would be well beyond our signature goal. But that means all hands on deck. Fortunately, we know how to do this because that is exactly what being in a union means — working together toward a shared goal, mobilizing to change the world.
Thanks to those of you who have already achieved remarkable signature-gathering efforts. From San Diego to Fresno and Salinas to the Oregon border, CFT members are once again stepping up to remedy the chronic underfunding of our schools and colleges.