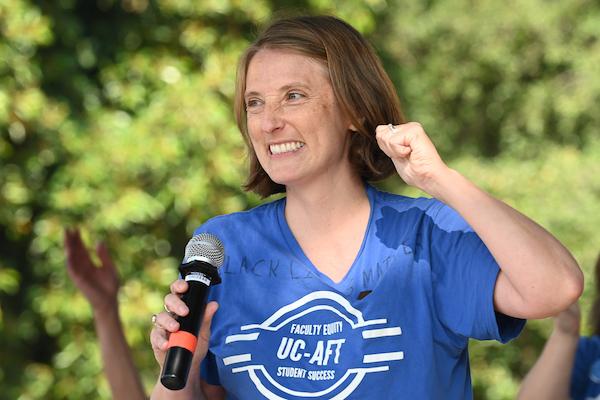 For many years, CFT's Universities Council included nine local unions at University of California campuses. Over the last several months, our Universities Council has been reconstituted and relaunched, thanks to two recent developments.
First, the nine separate unions of UC-AFT unified into one single union, Local 1474. The unification generated more power and strength for UC librarians and contingent faculty, but eliminated the need for a Council that brings together multiple locals.
Happily, the second trend is more expansive. CFT's external organizing in higher education has accelerated, bringing more post-secondary faculty and staff into the labor movement.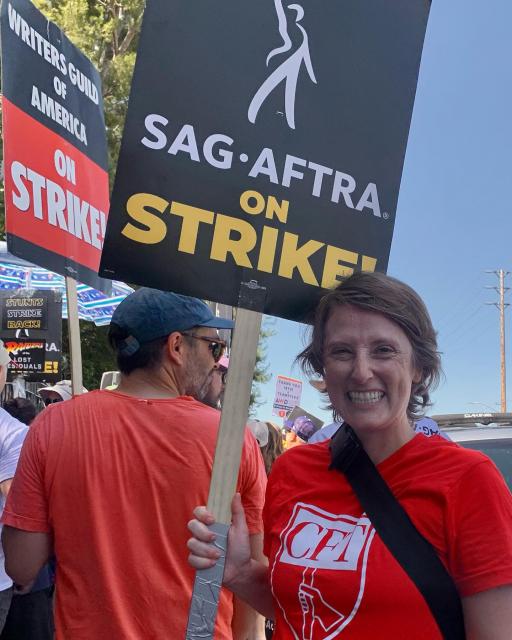 Academics from California's 4-year private colleges in particular have elected and activated several new bargaining units. They needed a proper home within CFT.
As of today, the Universities Council now includes 15 locals at independent private colleges, postdoctoral graduate institutes, conservatories, vocational training schools, and a public research university.
Our Council's priorities include engaging all our member unions in CFT's advocacy and activism, supporting emerging labor leaders in bargaining great contracts, working with AAUP chapters in California to make the most of last year's AFT-AAUP affiliation, and continuing to organize new CFT affiliates in 4-year colleges and universities.
We also want our Division Council to lead the way in tackling the urgent challenges that academic workers face.
The headwinds are strong: tuition hikes, shrinking enrollments, crushing student debt, jobs under threat from artificial intelligence, the multiplication of non-faculty executive administrators in lieu of direct investment in teaching and research, and the overall financialization of American higher education such that colleges and universities today are less in the business of education than they are in the business of capital accumulation.
As a Council, we are acting in solidarity with AFT union members in West Virginia, Texas, and Florida, where right-wing politicians and predatory consulting firms are dismantling and privatizing public higher education, particularly in the humanities. We know that we are not immune from these attacks.
After serving as UC-AFT President for more than five years, I am now honored to have been elected as our Universities Council President. Joining me as our Division Council officers are Rebecca Gordon of the University of San Francisco Part-Time Faculty Association and Tai Chang of the Alliant International University Federation of Professors, who have been elected as our Council Vice President and Secretary, respectively.
I'm thrilled to have full-time and part-time faculty members from both private and public universities on our leadership team.
Our work together is just getting started.