Curricula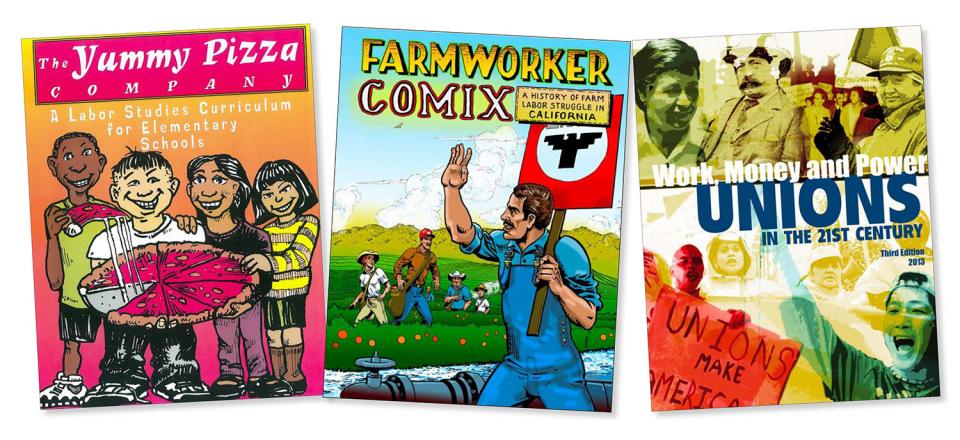 The Labor and Climate Justice Education Committee has produced curricula for students at all levels of education, from preschool coloring books to college and university readings, to union-based new member orientation programs. Here you will find some of our most popular and enduring lessons and materials. You may download pdfs for free and purchase print copies or dvds for a minimal fee.
Committee members are classroom teachers, classified employees, and faculty from community college and university labor studies programs. The committee aims to help teachers reach students with information about the history and current place of the labor movement in American democracy.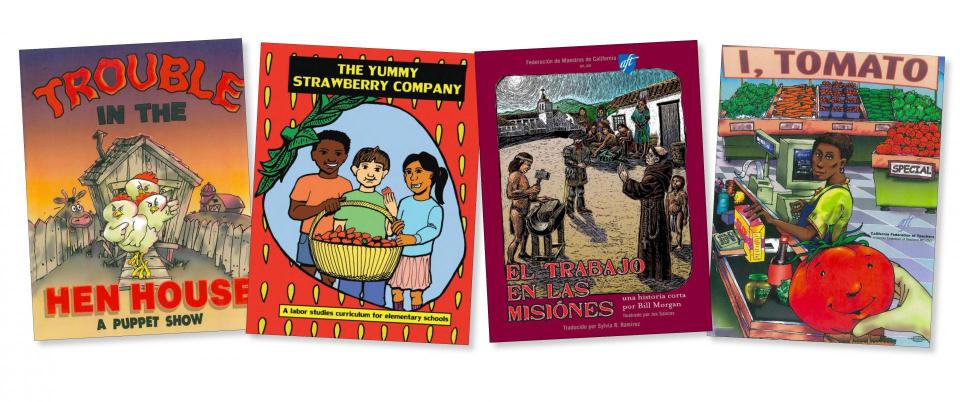 Find topnotch curricula for elementary and middle school students, from role plays to a puppet show and comic book histories. The curricula is presented in grade order, from kindergarten to middle school, with the exception that our newest item is listed first.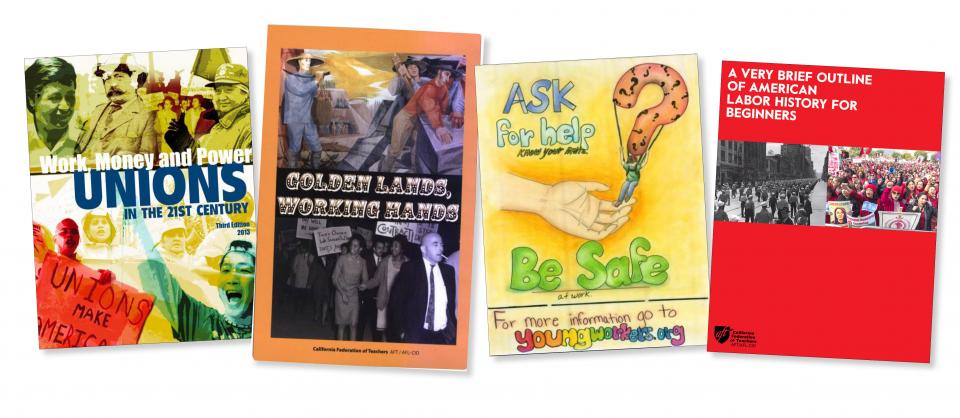 Find CFT's landmark labor history series, Golden Lands, Working Hands, union primers, and a beautiful California labor history map.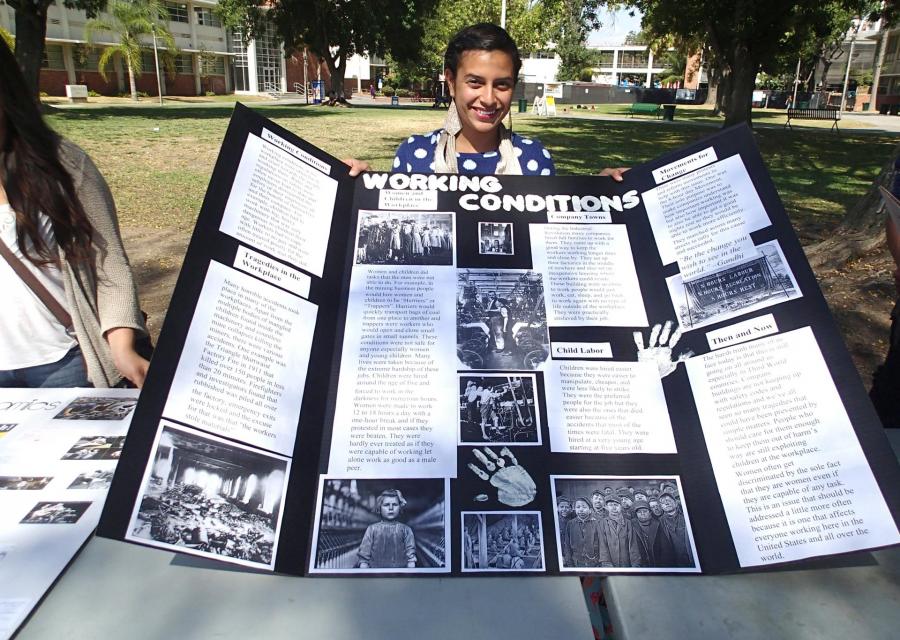 May is Labor History Month, during which schools are encouraged to use appropriate educational exercises to make pupils aware of the role the labor movement has played in shaping California and the United States.