It is 12 noon on Friday and the California Alliance of Retired Americans is ready to Zoom. Scores of CARA members from San Diego to San Francisco are gathered around home computers, ready for the next best thing to an in-person meeting.
Executive Director Jodi Reid's image expanded from being one thumbnail among many to filling much of the computer screen. Reid unmuted her microphone and updated the group on three CARA concerns: saving the U.S. Postal Service, preserving the unemployment insurance fund, and how seniors fared in the federal stimulus plan.
News, however, wasn't the main draw for the CARA video conference. This was a sing-along, and Reid quickly passed the microphone to retired teacher Hali Hammer for a medley of protest songs and labor anthems.
Hammer's enthusiastic guitar and vocals were rousing. Onscreen windows showed other participants playing instruments and singing along, but only the central performer was audible. If everyone's microphones were live, widely varying internet connection speeds would produce total bedlam. Muted, the sound in each home is sweet harmony.
Hammer taught in Berkeley schools for 26 years, and has performed for political causes for more than four decades. She helped found Occupella, sings with The ReSisters, and is politically active with 1,000 Grandmothers, the Grey Panthers and CARA. The former member of the Berkeley Federation of Teachers also markets four CDs of her original music on her website. The pandemic inspired her to write a new song — "When This is Over."
"Social distancing" is a hallmark of the coronavirus pandemic, and online meetings using the Zoom app have expanded exponentially, even among seniors whose eyes once glazed over when the talk turned to tech. It's part of the new normal.
"We've seen some people we hadn't seen before," Reid said later, "but we've also lost some people who aren't comfortable online. Feet-on-the-ground organizing is still necessary, but we will always look for new and resourceful ways to do our work."
• • •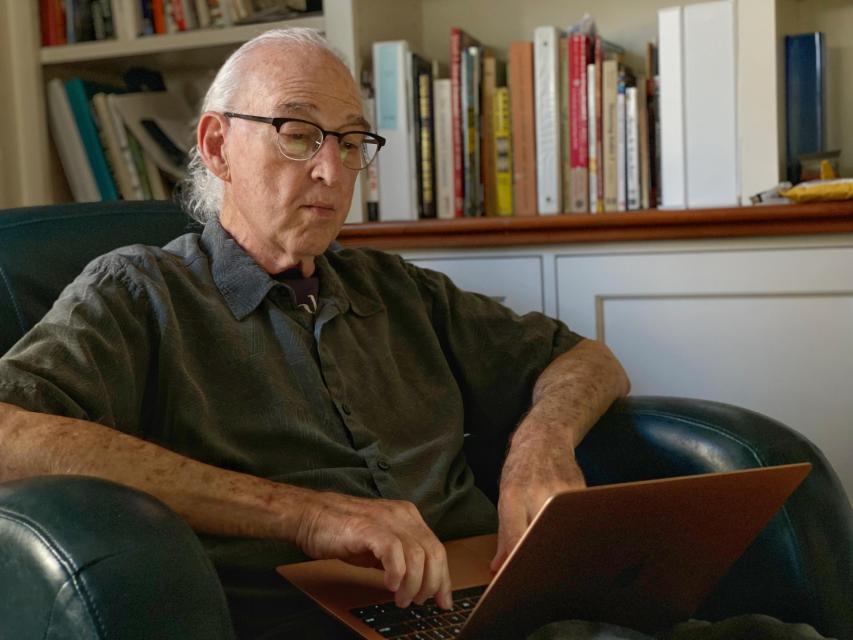 Mike Nye meets online three or four times weekly, between executive board meetings of CARA, the Democratic Party State Council and the Contra Costa Labor Council. Nye, former CFT Secretary Treasurer, recently Zoomed a Passover seder with his Richmond congregation and relatives.
"You feel like you're still connected with people. You can even stick your tongue out at them. I do it all the time."
Nye, now an elected officer of the CFT Council of Retired Members, spent much of the past year advancing Schools & Communities First, an initiative to close a loophole that allows commercial real estate owners to avoid paying their fair share of property taxes. With the pandemic blowing a giant hole in the state budget, passing the measure will be more important than ever.
Collecting signatures on old-fashioned petitions put the initiative on the ballot, but outreach from now to the November 3 vote will be mostly digital. Nye said 17 CARA chapters plan to close their meetings by texting members to support the proposition.
"We can get more people to endorse Schools & Communities First and our list of supporters will grow. It's critical to show how many real organizations and people support us."
• • •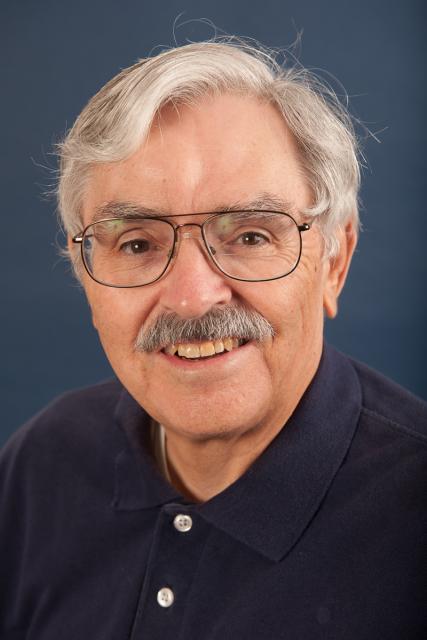 John Perez discovered the joy of video chat keeping up with his grandsons on Facetime. The former president of United Teachers Los Angeles and current leader of UTLA retirees has come to rely more on Zoom during the COVID-19 pandemic. The union has not held in-person meetings since L.A. Mayor Eric Garcetti issued his "safer at home" orders.
"Zoom pales in comparison to meeting in person," Perez said, "but we have to meet on digital platforms. We don't have a choice. People can't get out there and talk to each other face to face."
UTLA retirees also stay connected by email. Only 400 of 4,300 UTLA retirees have given the union their addresses, but Perez accents the positive: "Those are the 400 retirees with the most interest."
UTLA recently streamed its eight area meetings, and Perez expects the union to begin holding House of Representatives meetings on Zoom in May. "The House needs to pass the union budget, and this is the only way we can make it happen."
Perez said the art of communicating is pretty much the same if you're speaking face to face, on a conference call or Zooming. "But it is more difficult to connect when you can only see thumbnail images of people on a computer screen."
• • •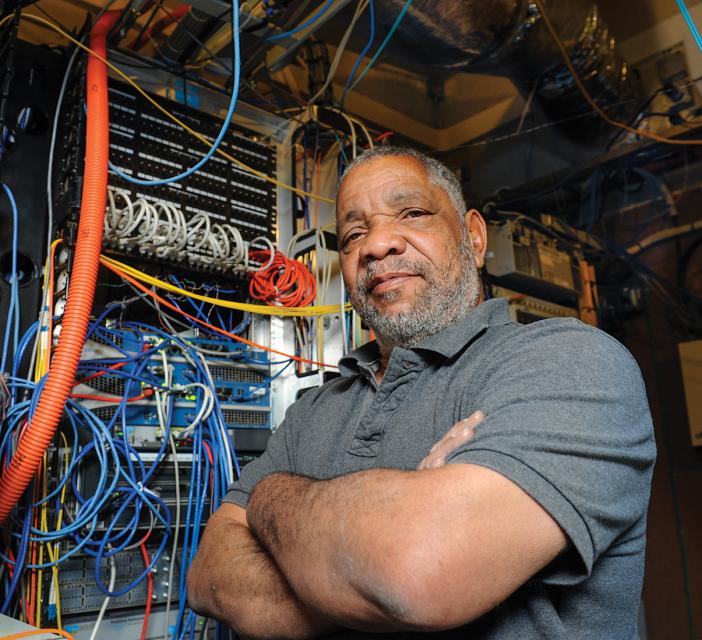 Greg Whaling said retirees are just beginning to learn what to do with a phone. "They don't text like young people. They spell out all the words instead of using abbreviations, but they are learning."
Whaling was an information tech for the Los Angeles Community College District for decades, as well as chief grievance officer for the AFT College Staff Guild, Local 1521A.
His first electronic device was a calculator he received when he was 9 or 10. "It was pretty stupid compared to today. It could add and subtract, multiply and divide, but it only went out about six or seven digits."
Whaling used to hang out at Radio Shack in the 1970s. "I got hooked on making interfaces and tinkering. I wanted to take everything apart to learn how it worked. I learned binary code by taking apart a Trash 80."
In the 1980s, Whaling worked with early programmers in the garment industry, and went to Southwest College — one of nine LACCD campuses — to learn computer languages.
Southwest soon hired Whaling, based on strong marks from his instructors. At the time the only computers were in admissions, records, and the business office. Faculty and students weren't online yet because there was no internet. He set up the college's first computer lab.
"I watched the network grow from nothing."
Whaling was among a large group of district staff that retired a few years ago. Though he eventually retired to Northern California, immediately after he quit working he was elected president of the burgeoning AFT Local 1521A Retiree Chapter, and began sending group emails, followed up by in-person meetings around the sprawling L.A. district.
"Once you retire, you lose that connection with work and coworkers. People need to see each other. That's what makes a union feel like an extended family."
— By Steve Weingarten, CFT Reporter