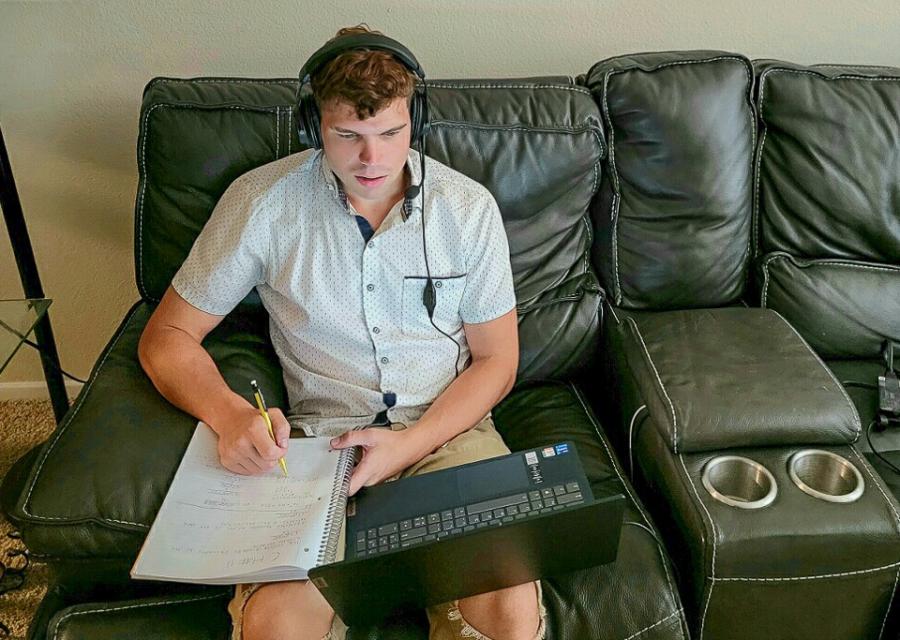 Joshua McCann much prefers going to campus for his San Diego Community College District classes. Now in his second year and intending to transfer to a UC and major in political science, McCann says connections on Zoom or in your Canvas inbox can't compare to being with a person in real life.
McCann goes to campus for three out of his four classes. The other night after his philosophy class, he stayed for office hours with the teacher, and ended up having a two-hour conversation about the class with some of the other students.
"Being in person you make friends for life and real, lasting relationships," he said. "There's so much disconnection in an online interaction, and for mental health it's important to just get out and see people. We've been cordoned off in own homes for two years, and it's good to finally see people again."
Michael McSweeney absolutely agrees. He dropped out of college at 18, and worked in restaurants, holding several front-of-the-house jobs from busser to general manager. In 2020, at age 30, he joined the exodus of people leaving the restaurant industry during COVID and went to community college. With the pandemic forcing classes online, he wasn't sure he could keep going to school.
"I was totally disheartened and totally disconnected," he said. "Having not been in a learning environment, I needed mentorship and the accountability you get sitting in a classroom and the motivation to buckle down and get work done. It didn't actually seem like I was back at school."
McSweeney started with an English class and a math class. Although he says the math class seemed almost "incomprehensible," his English professor told him he had a knack for writing. She encouraged him to sign up for honors classes, and in those he had teachers and union leaders Jim Miller and Kelly Mayhew. Those in-person classes flipped everything around for him, he says, and like McCann, he is an intern with the AFT Guild, Local 1931, in its San Diego office.
Because of scheduling issues—all of his in-person classes are from 9-11 am—McSweeney has three in-person classes and three online, although he says he'd prefer to take them all on campus.
Miller wrote an article for The Guild's newsletter about the enrollment crisis community colleges face across the country. Miller cited a CalMatters article saying that although legislators gave two-year colleges $120 million to help bring back the students who have left, only 17 of the 116 state's community colleges have seen their enrollment increase since fall of 2020. Lower income students and students of color are particularly affected by this.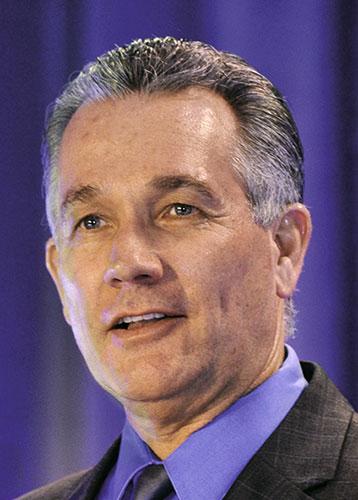 This is why Jim Mahler, president of the AFT Guild, and the CFT Community College Council, says the district needs more in-person classes to build back its base and make up the enrollment deficit.
"We are trying to get our districts to let lower class numbers continue while we remain under the state's 'hold harmless' funding formula," Mahler said, referring to California's decision to maintain pre-pandemic funding despite decreased enrollments due to COVID.
"We don't need more online classes," he added. "Otherwise, we're going to turn into National University or the University of Phoenix."
* * * * *
Similar efforts underway in nation's largest community college district
To keep students like McSweeney and McCann engaged and stop them from dropping out, James McKeever, the president of the Los Angeles College Faculty Guild, AFT Local 1521, also wants to stop cutting in-person classes. In a recent commentary for EdSource, he and CFT President Jeff Freitas argued that cancelling classes is shortsighted and that districts should be investing in small classes to bring students back to campus.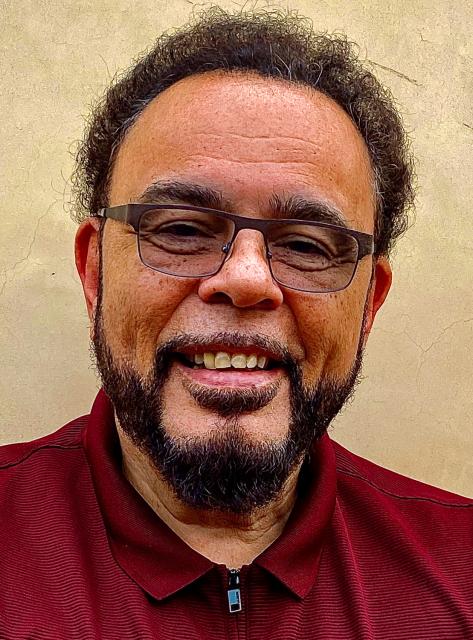 McKeever says he's been talking with the district chancellor about the need to build back face-to-face classes after the Los Angeles Community College District lost 30,000 students during the pandemic. LA has a huge district with nine campuses, but McKeever says that's still a significant number—about the equivalent of one large campus or three small campuses.
Currently, classes are slated to be cut if they have fewer than 15 students, McKeever says. He has proposed lowering the threshold to six.
"I'm trying to explain to the chancellor it's not just a problem for faculty losing their jobs," says McKeever who went to community college himself before going on to get a bachelor's degree from CSU Los Angeles and then his doctorate from the University of Southern California. "I say students are always one good excuse from never coming back."
McKeever knows that a threshold of six could seem low to people, but he says his daughter went to a liberal arts school with fewer students than that in class. Right now, with colleges being held harmless if enrollment is low, it's a time to expand course offerings and reimagine them, McKeever thinks. He refers to this as "Build Back Best."
Along with pushing to keep smaller classes so students' learning is not interrupted, members of AFT Local 1521 have participated in districtwide open houses to help students enroll. Department chairs have gotten release time to work on scheduling, and faculty members at different campuses have done outreach in the communities around them to boost enrollment.
"We need to make our colleges the best learning environment humanly possible," McKeever said. "If we make this an incredible learning environment, then students will tell their friends, and those friends will come."
* * * * *
Part-time faculty member Geoff Johnson who teaches English and humanities at San Diego's Mesa College agrees with McKeever.
"We've been trying to push administration to keep classes with low enrollment open under hold harmless," he said. "The problem with cutting those classes is students who can't get that class leave the college. In many cases, they've gone to schools or districts where class caps are lower."
Johnson, the chair of the adjunct committee for his local and president of the AFT Adjunct-Contingent Caucus, says he's hearing from part-time faculty who are frantic about losing their job benefits and income due to cuts.
All of Johnson's classes are online now. He says he understands how the pandemic created a need for them, but he feels he can help students more effectively in person. He thinks the district is emphasizing online classes to the detriment of campus culture and enrollment.
McKeever is determined to find a way to rebuild that campus culture and bring students back.
"Community college is a vision of hope for our communities and for people who think college isn't affordable," he said. "I'm not willing to let that hope die in my community."
— By Emily Wilson, CFT Reporter