Classified Conference
Our annual Classified Conference promises learning and fun. The 2019 conference will take place October 18-20 at Hilton Los Angeles North in Glendale. You can attend workshops and seminars on a variety of professional issues and enjoy our Saturday evening soirée. We hope you will join us at the Classified Conference 2019!
Online registration and room reservations open July 30
You may register your attendance with the union starting on July 30. The registration fee is $100 for one attendee, $75 each for two attendees, and $50 each for three or more attendees from the same local. Room reservations at The Hilton will also open on July 30 and can be made through a link that will be posted on this web page.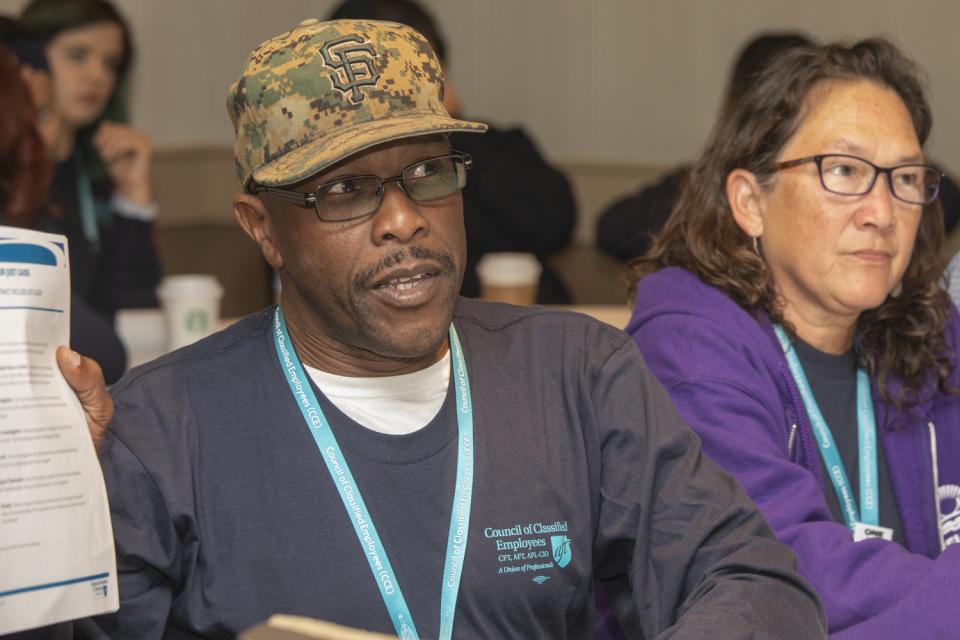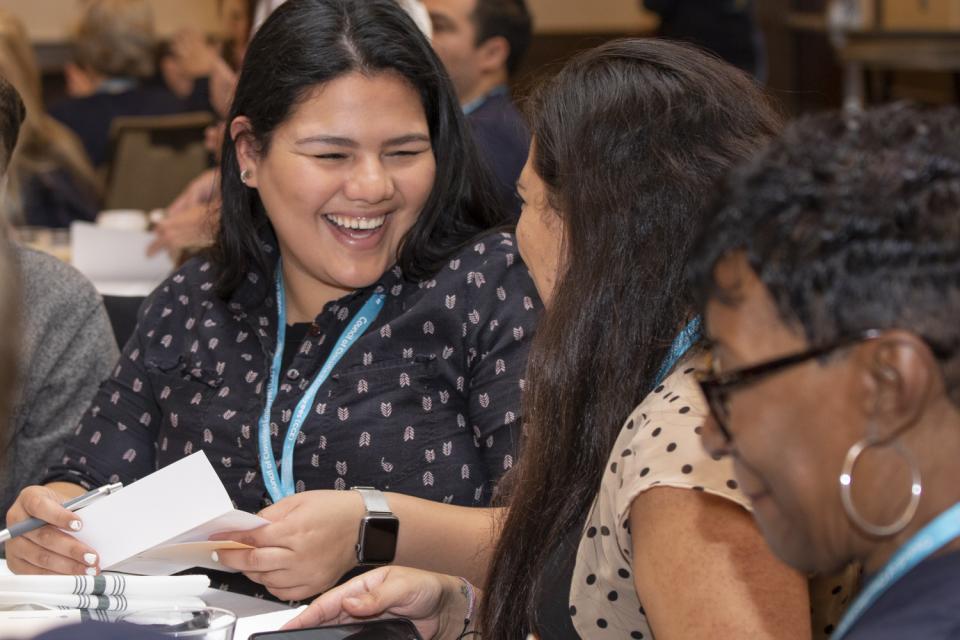 Workshops
On Friday, we will be hosting a special seminar to provide networking opportunities on current issues. On Saturday, three sets of workshops offer learning on a wide range of topics. Here's a sampling of workshops from 2018:
Organizing • Union 101 • Legal Update • Bargaining 101 • Personal Empowerment • Rights and Responsibilities in Discipline • Mental Health/Warning Signs • Fun Stress Reduction • Legislation & Lobbying 101
Saturday night social event
After Saturday's workshops, you can wind down at our always popular themed social event.
Getting there
For people who will be arriving by plane, the Hilton Los Angeles North is about 10 miles from the Bob Hope Airport in Burbank (BUR).
100 West Glenoaks Blvd.
Glendale, California 912202
For more information, please contact Rebecca Perez.
TENTATIVE SCHEDULE
Friday, October 18
1 p.m. Registration opens
4:30 p.m. President's Collaboration
7 p.m. Opening Night Reception with heavy hors d'oevres and no-host bar
Saturday, October 19
8 a.m. Breakfast: General Session I
10 a.m. Workshops
11:30 a.m. Lunch: General Session II
1:15 p.m. Workshops
3 p.m. Workshops
4:30 p.m. Dinner on your own
7 p.m. Social Event
Sunday, October 20
8 a.m. Breakfast: General Session III
12 noon Conference ends
100 West Glenoaks Blvd.
Glendale, California 912202