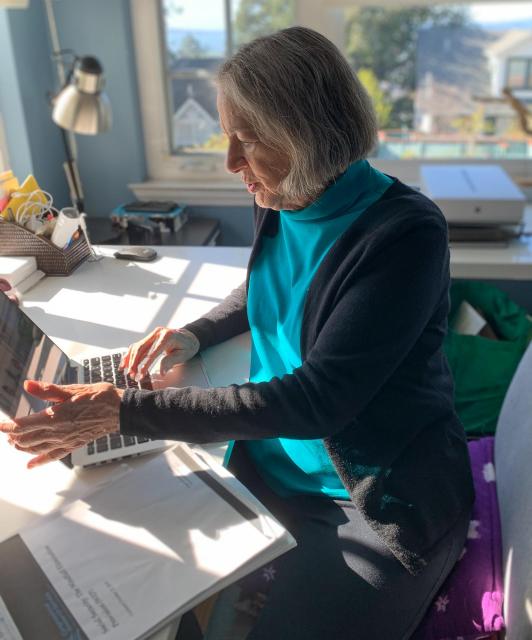 Retired Berkeley Unified teacher Bonnie Cediel taught for 16 years. She was married for 34, but her partial CalSTRS pension precludes her from receiving any Social Security spousal benefits. The Government Pension Offset, (GPO) passed in 1977, is the reason.
Cediel knows lots of educators, mainly women, in similar positions, like her friend whose husband died after 25 years of marriage and didn't get his Social Security benefits due to her CalSTRS pension.
"I hear from women who lose their house when their husbands die because they can't pay the mortgage," Cediel said. "The other thing that happens is that they read Social Security information, they count on it, and when they find out they are going to lose all this money, they're gobsmacked."
Along with the GPO, which affects more than more than 1 million teachers and other public employees, there's another offset that hits teachers and hundreds of thousands of others — the Windfall Elimination Program (WEP), which passed in 1977. The WEP reduces the earned Social Security benefits of nearly 2 million public sector workers, sometimes stealing as much as half their public pension.
Some teachers, like Cediel's friend whose husband died, get hit with both the WEP and the GPO. As one retired educator said, "Why kick you once when you're down when they can kick you twice?"
To inform the public about the injustice of the WEP and GPO, Cediel, a former member of the Berkeley Federation of Teachers, AFT Local 1078, runs the advocacy group Social Security Fairness to inform people about these two provisions that penalize one-third of all educators and one-fifth of all public employees.
Doug Orr, a former economics professor at City College of San Francisco, member of the AFT Local 2121 Retiree Chapter, and chair of the CFT Retirement Policy Committee, helped craft the most recent CFT resolution in support of repealing the WEP and GPO now contained in several bills before Congress.
Orr, who was quoted recently about the issue on the Bay Area channel KTVU, says he often does presentations for new faculty members to explain how WEP and GPO will affect their retirement.
"The vast majority of people have no idea they're going to get hammered," Orr said. "Then they end up getting $10,000 a year less than they thought." Additionally, he said the letter Social Security sends each year mentions the WEP and GPO, and gives a link to a calculator (which is not easy to use), but does not give a hint as to how much your Social Security benefit will be reduced.
To explain further, Orr gave an example of a woman who paid into Social Security during the 10 years she worked as a secretary and was covered by CalSTRS during her eight years as a teacher. Using a formula, Orr calculates this fictional woman expected to get a little less than $11,000 a year from Social Security and $1,000 a month from CalSTRS, so around $23,000 a year (below the poverty line).
But the WEP reduces the formula used to calculate her Social Security benefit, so she would get under $6,000 a year, meaning her retirement income would end up less than $17,000 a year, Orr explained.
---
Will you be affected? Find out in our new WEP/GPO Repeal Toolkit.
---
Many former teachers live with this reality like Sandy Keaton, an audiologist and speech pathologist who worked for Los Angeles Unified.
Before she got her doctorate in audiology and went to work in schools, Keaton had several jobs, such as being a service representative for Pacific Bell, and she also worked for private industry in the summers. When she retired, she got a shock.
"I found out I would lose two-thirds of the Social Security I would have qualified for," Keaton said. "That's a chunk."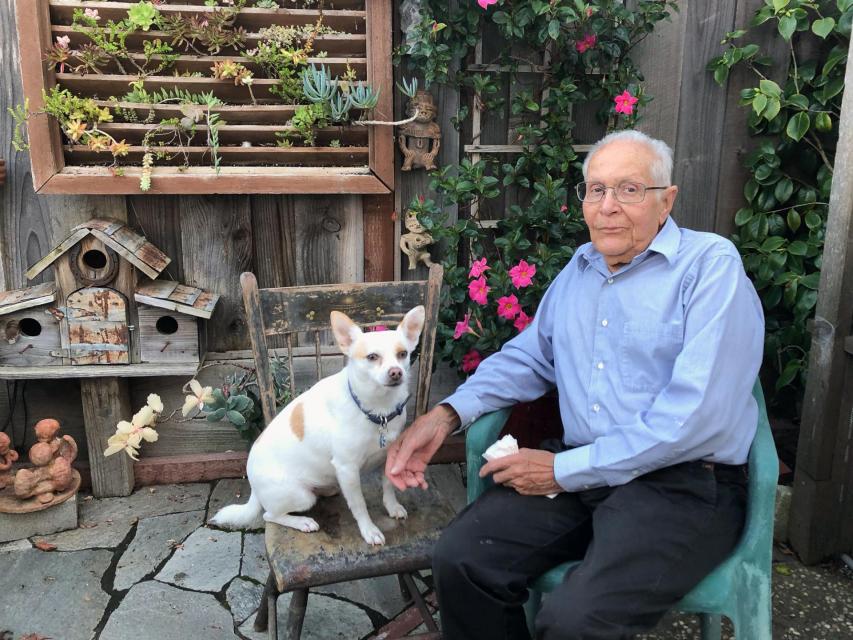 Amador Valdez started his teaching career at an elementary school in the Pajaro Valley Unified School District at age 38. Before that, he worked in an office, and based on what he paid in taxes in that job, he thought he would receive $1,200 to $1,500 a month from Social Security. He gets about half of that.
"I would not say I'm starving," Valdez said. "I know other teachers who taught fewer years than I did, and they're affected. The thing I'd like is to be able to help some of my relatives."
Another retired teacher from the Pajaro Valley Federation, AFT Local 1936,
Danielle Dorrian, worked for 10 years as a waitress before becoming a teacher. She says from that job she earned about $215 a month in Social Security, not a lot, but enough to help with the bills, and she feels it's unfair she can't collect it. But the inequity that bothers Dorian most is due to GPO — when she divorced her husband, he expected half of her CalSTRS, but she wasn't entitled to any of his Social Security benefits.
Dorrian says for her it's the principle of the thing, and she thinks this happens to lots of educators. She hopes teachers and others will get their earned benefits. Valdez agrees.
"Why is it only us and police and fireman are affected by this because a lot of people who work with the city or state are not penalized," Valdez said. "I'm 85 years old and I was hoping to see this changed. I know CFT and other groups have been fighting this thing for ages, and we get really close, but never close enough."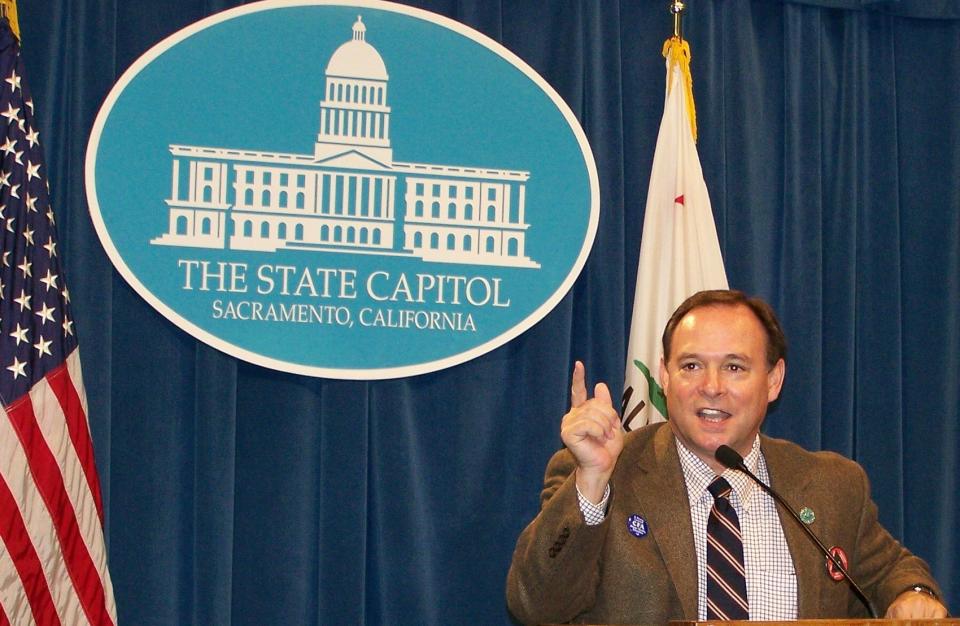 David Milroy, who taught French part time at several community colleges in San Diego for 25 years before retiring in 2019, got a letter from Social Security before retiring, telling him he would get $575 monthly. Instead he ended up with $99 a month — less than a quarter of that.
Milroy, a retired member of the AFT Guild, San Diego and Grossmont-Cuyamaca Community Colleges, AFT Local 1931, has been fighting for legislation to reform both offsets. Although it doesn't affect him personally, he wants GPO to be eliminated as well as WEP.
"While WEP is bad, the GPO is horrific," he said. "It can take thousands from you."
Dennis Cox, president of the CFT Council of Retired Members, hopes members educate themselves and fight for change. There are several federal bills intended to reform WEP and GPO, such as the most comprehensive, H.R. 82, the Social Security Fairness Act of 2021, by Illinois Rep. Rodney Davis, which would eliminate both offsets.
Cox represents CFT on a national task force to repeal WEP and GPO and says many groups have lobbied lawmakers on both sides of the aisle to co-sponsor H.R. 82 and H.R. 5723 (Larson, D-CT). He encourages everyone to educate their colleagues, and to contact their congressional representatives, the president and vice president, and ask them to support these bills and others that would mean teachers and other public sector workers get all the Social Security benefits they've rightfully earned.
Milroy, who advises everyone to talk with Social Security and CalSTRS to learn about their situation, says he's optimistic about a bill passing.
"I think things are going to start moving," he said. "Things in Washington seem to be opening up, and we're getting into a more intelligent era."
— By Emily Wilson, CFT Reporter