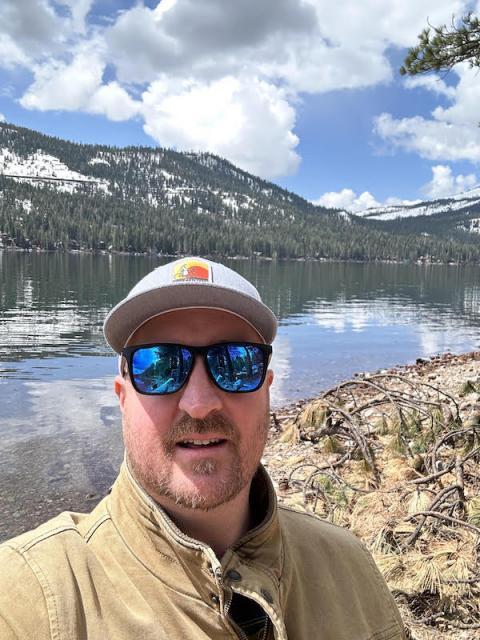 Trevor Krapf, President of the Yuba College Federation of Teachers, AFT Local 4952, representing part-time faculty, teaches 5 to 9 classes of political science a semester at various community colleges. This is more than a full-time load but hasn't been enough for him to be eligible for health benefits at any one district.
Krapf opted to pay out of pocket for his insurance through Covered California. Then his credit card expired.
With his busy schedule he forgot to update his payment information in time and lost his benefits.
He planned to wait until open enrollment, but a few weeks after his insurance expired, he got West Nile virus from a bite from an infected mosquito. Krapf had flu-like symptoms, a rash and a high fever and ended up in the emergency room. When the bill came, it was $30,000 — a sum Krapf couldn't afford on his salary. He wrote a letter to the hospital's charity organization asking for the debt to be forgiven, and it was.
"I got lucky, but all this would have been avoidable if come the fall semester, I was eligible to enroll in the school's health care plan," Krapf said. "The system puts you in a really precarious health insurance situation where you're constantly wondering where you're going to be getting your health insurance from next.
Krapf's luck varied — bad that his coverage expired and that he got West Nile disease, and good when his hospital bill was forgiven.
But access to healthcare shouldn't depend on luck.
Especially since CFT won a huge victory in getting $200 million in ongoing annual state funding for part-time faculty healthcare. Krapf and his local are negotiating over health insurance now as required by the state budget act that allocated the funding for this purpose. The union proposed that the district offer health benefits for part-time faculty working at least 40 percent in any community college district.
But district officials have so far refused, even though the district's costs would be covered by the state funds.
For years now, districts were technically eligible to get 50% of what they spent on part-timer healthcare costs back if the state had the funding, according to Part-Time Faculty Committee co-chair and CFT Vice President John Govsky, who teaches digital media at Cabrillo College. But until last year when CFT got $200 million from the state for part-time faculty health care, there has not been money in the fund, resulting in Govsky's district getting back $7,200 of the $435,000 they spent.
Now, districts can apply for and receive the full 50% of what they spent. If the district negotiates with the union and agrees to meet four conditions defined in the law, the state funds will cover 100% of the college's costs.
The conditions are: any part timer with a 40% load is eligible, the benefits offered to part-timers are equivalent to those offered to full-timers; the out-of-pocket costs must be no more for part-timers than for full timers; and people teaching in multiple districts who have a 40 % load or more in combined jobs would have to purchase their own plans but would get reimbursed.
The difference this has made to him and his colleagues is huge, Govsky says.
"Whether or not you and your family can get health care that is affordable is life changing," he said. "And in some cases, it could really be life and death, right?"
Govsky has already seen what a difference the CFT victory makes. Before he paid about $450 a month for medical and dental, and now he pays about $80 a month for the same benefits.
That is why Krapf, who fortunately now is covered through a job at California State University, is fighting for his district in Yuba City to negotiate for part timers.
Layal Lebdeh, member of the Adjunct Faculty United, has seen the difference as well. The district met the four conditions and part-timers are getting 100 % of their costs covered.
"You feel like you're being protected and respected like every other employee," Lebdeh said. "We feel like we're being treated fairly. Having this health care— that's a great achievement. When we chat to members, they are happy, and it makes us feel satisfied."
Written by: Emily Wilson