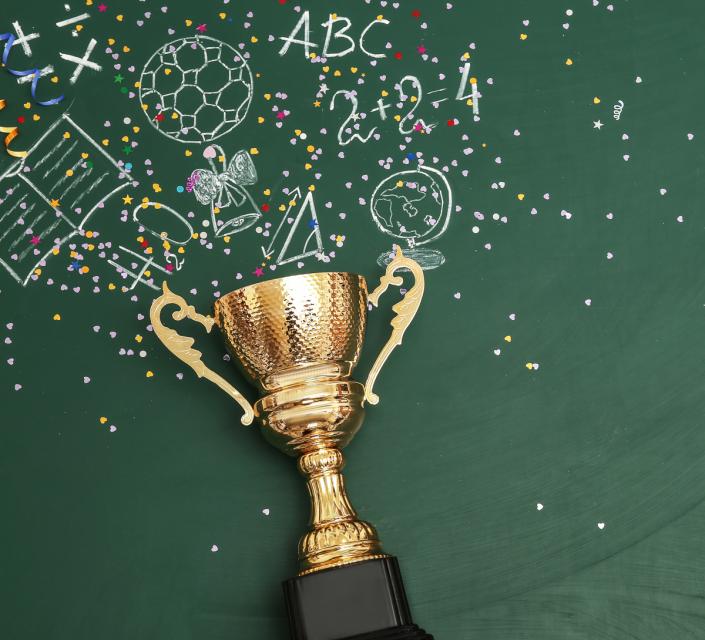 "Recognizing the work we do has been a long time coming," said Carl Williams, president of the CFT Council of Classified Employees.
The "unsung heroes" of education have continued to enjoy new levels of respect since California first proclaimed Classified School Employee Week in 1969. This year's weeklong celebration will be from May 17 to 23, but staff and paraeducators may also be recognized through a series of national, state and local awards.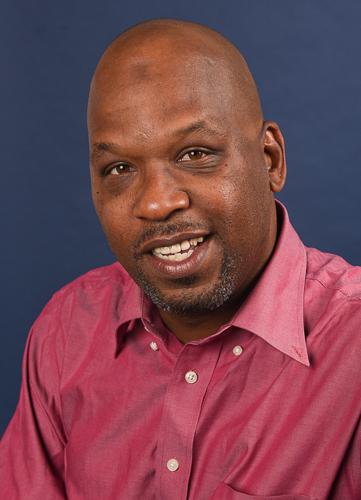 "I love that anyone — parents, students, coworkers, labor unions — can nominate candidates for the new RISE Award. I think we should nominate everyone we know and respect," Williams said.
"To me," he added, "there's no greater compliment than someone who knows how my job is done to tell me, 'You're doing good work.' An administrator can say it, but they don't have the experience to really assess my work, just like they wouldn't know how I could do my job better if they thought I needed to improve."
Williams urges local unions to add these award timelines to their planning calendars. "If we can get our unions involved in these nomination processes, more of our outstanding classified can be recognized."
Following are some of the major honors bestowed on classified staff.
RISE (Recognizing Inspiring School Employees) – U.S. public schools
Sponsor: U.S. Department of Education
The U.S. Congress created the RISE award (Recognizing Inspiring School Employees) in March 2019 with overwhelming bipartisan support to recognize the excellence of classified employees and paraprofessionals in public schools across the country. It is the first U.S. Department of Education award of its kind.
AFT was a partner in writing and lobbying this federal legislation and is helping spread the word about this new program. AFT will also be monitoring development of the application process at the department and helping educate schools and governors about the award. Because of the union's direct involvement in award creation, labor unions may make nominations.
The RISE Act defines a classified employee working in the following areas:
Paraprofessional
Clerical and administrative
Transportation
Food and nutrition
Custodial and maintenance
Security
Health
Technical
Skilled trades
Nominated staff should demonstrate excellence in the following areas:
Work performance;
School and community involvement;
Leadership and commitment;
Local support; and
Enhancement of support staff image in the community and school.
Nominations: Labor unions, parents, students, nonprofit agencies, professional associations, school administrators and others may submit nominations to their state governor. Nominations begin on November 1 of each year. Governors then submit their selections to the U.S. Secretary of Education. Each state can put forward two nominees for the award.
Selection: Prior to May 31, the U.S. Secretary of Education will evaluate nominees based on their achievements in the areas defined above and select awardees.
Classified School Employees of the Year – California public schools
Sponsor: California Department of Education
Candidates must be a current classified employee working in a preK-12 public school, county office of education, or charter school. The employee must be a rank-and-file employee in a non-management or supervisory position, and have at least five years of service in one of the nomination categories below:
child nutrition;
maintenance, operations and facilities;
office and technical;
paraeducator and instructional assistance;
support services and security; and
transportation.
Finalists are selected based on three letters recommending their work performance, school community involvement, leadership and commitment.
Nominations: The candidate must be named as a finalist in their local county competition. County offices of education identify their candidates through a selection process during February and March. Local unions are encouraged to reach out to their districts or county offices during the fall to offer individuals for nomination.
Selection: The California Department of Education convenes a selection committee of school, district, and county office of education administrators, professional organizations, and department personnel to evaluate the nominations. Winners are selected in April. The awards are presented in Sacramento during Classified School Employee Week in May.
Classified Employee of the Year – California community colleges
Sponsor: California Community Colleges Board of Governors
The Classified Employee of the Year Awards honor classified employees for their commitment to the Vision for Success, the mission of the California community college system, and their local district.
Classified employees with at least five years service as a permanent full- or part-time employee with the nominating community college district are eligible. The awards honor individuals who serve the college through participation in professional and community activities, serve as leaders beyond their local colleges, and exhibit exemplary professional ethics and standards.
Nominations: Participants are nominated by their colleagues and endorsed by their local college board of trustees. Local unions should make their nominations in the fall. Local boards must forward their one nominee to the California Community Colleges Chancellor's Office by March 27.
Selection: Representatives of the California Community Colleges Board of Governors, Consultation Council and the Chancellor's Office select winners. Recipients will be announced and honored at the Board of Governors meeting in Sacramento in May.
Local awards
Many cities and towns offer unique awards that honor classified employees, some even put in place a result of advocacy by AFT local unions. Check with your local government to learn about any relevant awards.
By knowing the opportunities in your area, the state, and the nation, more classified employees can be honored for the essential work staff perform to keep our schools and colleges working.