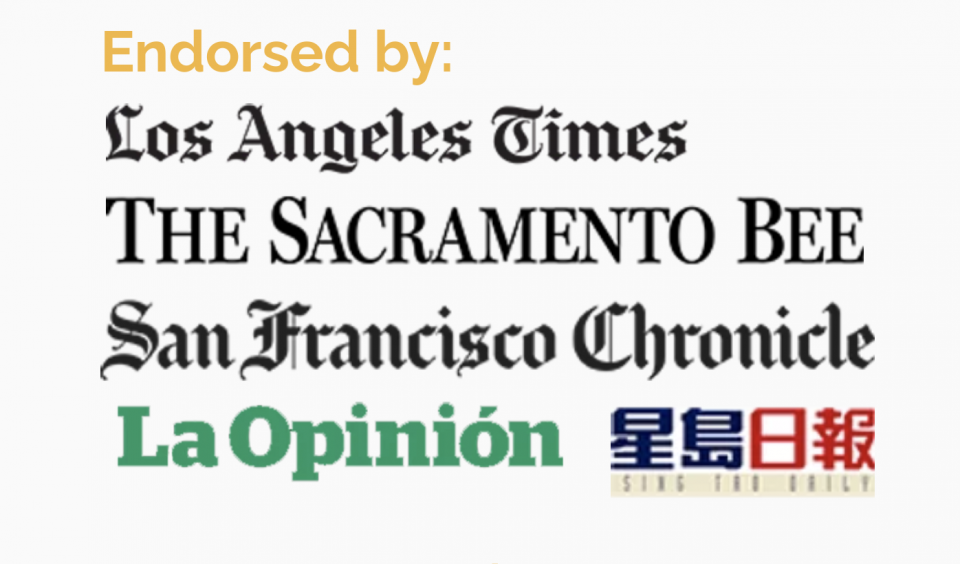 As we inch closer to the General Election, Proposition 15, also known as School and Communities First, is gaining momentum amongst voters, in part boosted by a wave of critical endorsements.
After weeks of speculation as to whether or not he'd take a position on this ballot measure, Governor Newsom came out in support of Prop 15, saying "It's a fair, phased-in and long-overdue reform to state tax policy, it's consistent with California's progressive fiscal values, it will exempt small businesses and residential property owners, it will fund essential services such as public schools and public safety, and, most importantly, it will be decided by a vote of the people."
Having the backing of a popular governor is a boost to the Prop 15 campaign, and he joins an impressive list of statewide electeds who have endorsed including Secretary of State Alex Padilla, Controller Betty Yee, and Insurance Commissioner Ricardo Lara.
According to a new poll from UC Berkeley's Institute of Governmental Studies, support for Prop 15 leads by 15 points. That was the second public poll within a week to show Californians support Prop 15 — by double digits.
Prop 15 would raise up to an estimated $12 billion every year for schools and local communities by ending the unfair system that allows a fraction of the wealthiest commercial and industrial property owners to avoid paying their fair share in taxes.
---
RELATED: How will Prop 15 will help our schools and community colleges?
---
Accompanying the slew of high-profile endorsements is a major newspaper endorsement from the Los Angeles Times. The Times editorial board said, "Prop 15 is a tangible fix for one of California's most intractable problems: wildly unfair and lopsided property tax system that for four decades has starved local governments of revenue needed to provide services."
The San Francisco Chronicle's editorial board also made a strong case for the measure by laying out the historical injustices that Prop 15 seeks to correct: "For more than 40 years, California has endured a contorted property tax system that punishes home buyers, chills housing construction and rewards businesses who skate by when assessments are set. Proposition 15 would ease the worst of these abuses while protecting homeowners and small businesses."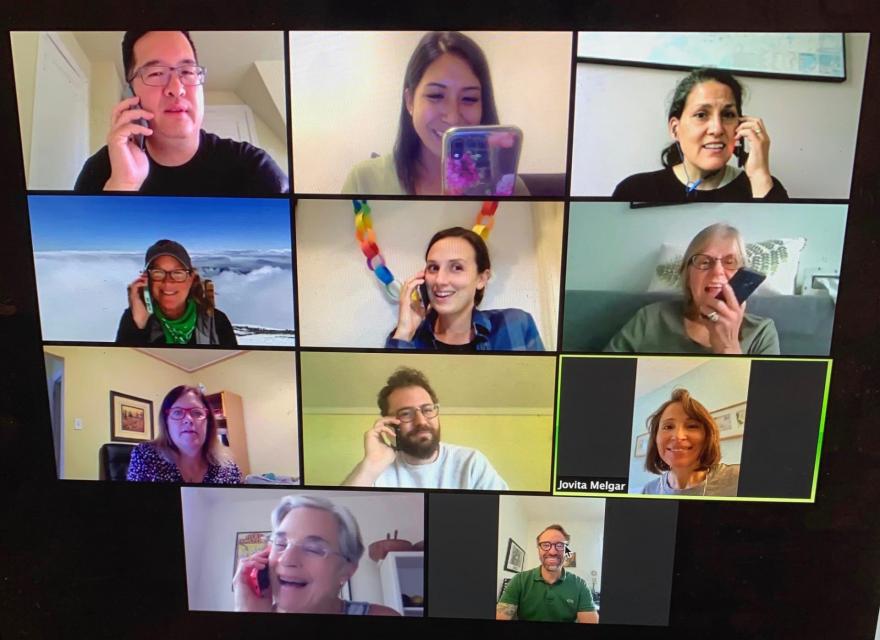 With only a few weeks to go before the November 3 election, now is the time to come together as a union and do everything we can to make sure that Prop 15 earns the support of the California electorate on Election Day. While it is polling at over 50 percent amongst likely voters, we cannot sit by and hope it passes —we have to do the work.
You can help pass Prop 15 by signing up to volunteer to work on the CFT campaign. All the research shows that union members trust their union when it comes to endorsements, so please take this opportunity to make a difference in this election. If you have questions about Prop 15 or are looking for materials to share, please check out the comprehensive Yes on 15 toolkit on the CFT website.
Remember that every registered voter will receive a ballot in the mail this November. CFT encourages you to mail it in right away or — if it is two weeks or less from Election Day — to walk it in to your polling place or a drop-off location. Please make sure you fill out your entire ballot and encourage members of your household to do the same.
And remember, on November 3: Yes on Proposition 15!
— By Jessica Ulstad, CFT Political Director