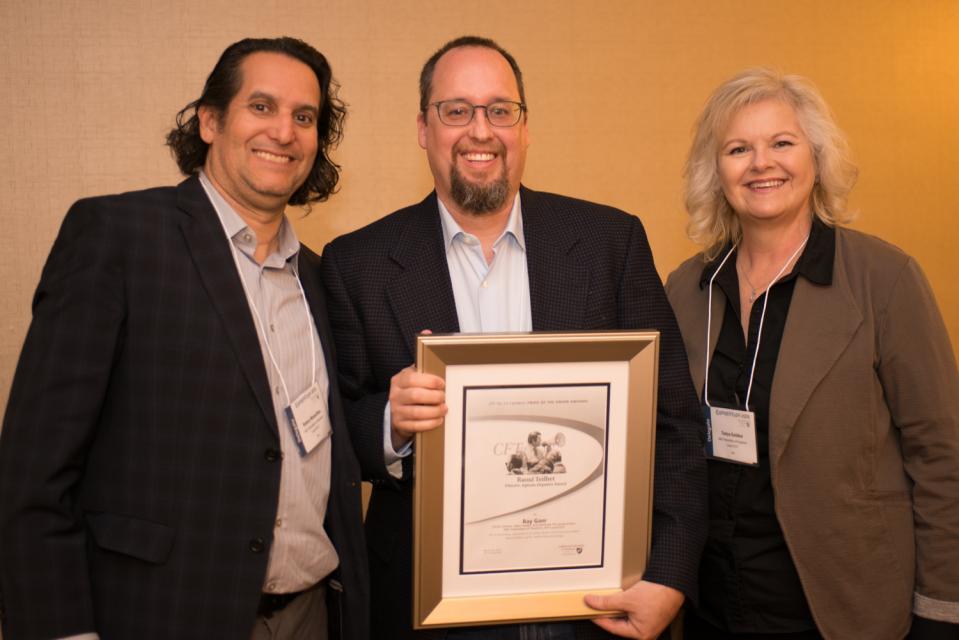 Becoming president of the ABC Federation of Teachers after the legendary Laura Rico – known for leading a successful eight-day strike in 1993 and serving as a vice president of the CFT, the AFT and the AFL-CIO simultaneously – meant people had some pretty high expectations of him, said Ray Gaer, current president.
"Everybody said Laura Rico left huge shoes to fill," Gaer said. "How do you fill them as one person? You can't – it takes a team."
Gaer, who was being honored with the Raoul Teilhet "Educate, Agitate, Organize" Award, compared himself to an orchestra leader who needs good players – and singled out leaders Ruben Mancillas and Tanya Golden.
A sign hangs on the back of his door, Gaer said, so people see it when they're leaving his office. It says "What have you done for members today?" That's what drives him, Gaer said. One thing he wants to do is let members know what the union is up to.
"Communication is that secret sauce for ABC," said Gaer, who says they have learned from the fliers and newsletters of their retiree chapter. "Communication is where it's at. I tell everyone to talk to other people and tell them what we're doing to help their lives. Say something positive about the union – they're not hearing it on their TVs."