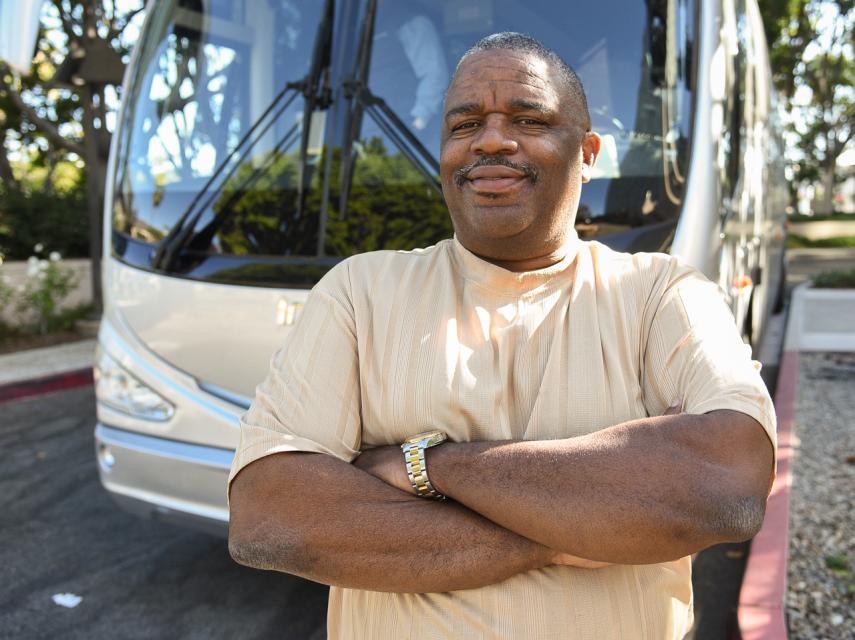 Bernard Benson is enrolled in the new Classified School Employee Summer Assistance Program. His deductions began in August and will continue through June. The state will match his savings up to a dollar for dollar in July.
"It would be ludicrous for me not to participate," explained Benson. "Where else can I set aside $200 a month for 11 months and make a 100 percent return on my investment?"
The Summer Assistance Program allows classified employees in K-12 districts to withhold up to 10 percent of their monthly salary during the school year, and receive that money – matched by the state up to a dollar for a dollar – in one or two payments during the summer.
The Legislature passed the law and allocated $50 million in the 2018-19 school year. The budget for 2019-20 includes an additional $36 million for the program, and more districts across the state are enrolling.
Benson is president of the Lemoore Federation of Classified Employees, AFT Local 4870, representing about 60 employees in the Lemoore High School District. As a bus driver, Benson knows the terrain in the rural San Joaquin Valley district. The Naval Air Station, an Indian casino on the Santa Rosa Rancheria, and agribusiness are the largest employers. In 2010, the median income for a Lemoore family was $44,006. Good paying jobs are not plentiful.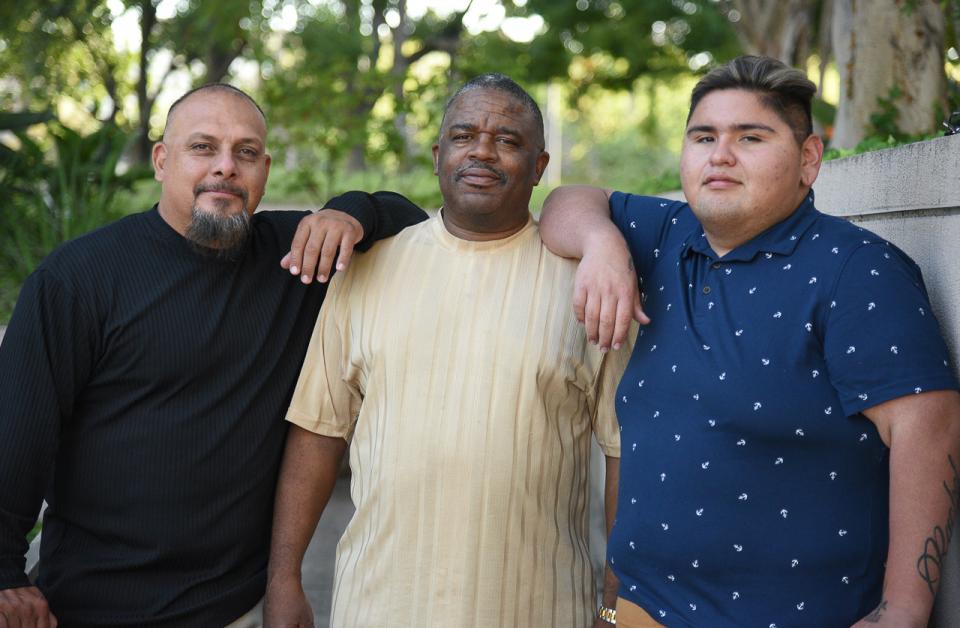 "Some of our members are living paycheck to paycheck," Benson said. "If I'm working at a school for only $12.50 an hour and no benefits, what's to stop me from leaving for In-N-Out Burger where they pay $15 an hour and offer benefits?"
Benson believes the summer assistance program will help retain talented classified staff members. Forty-three Local 4870 members are participating in the program. "This could be a paradigm shift for minimum-wage employees. If you're making $25,000 to $40,000 a year, this is like a second income tax return."
Who is eligible to participate in the program?
"It would be ludicrous for me not to participate," explained Benson. "Where else can I set aside $200 a month for 11 months and make a 100 percent return on my investment?" — Bernard Benson
More than 23,000 classified employees across California are participating in the program this year, and will receive the dollar for dollar state matches next summer. Funds for the program are limited and must be appropriated each year. If more employees participate than funding allows, the match will be pro-rated and may be less than a full dollar.
To be eligible for the program, classified employees must be employed by the district for at least one year prior to electing to have their funds withheld. The employee must work less than 11 months out of a 12-month period, and may not earn more than $62,400 per school year.
How can you take advantage of these matching funds? If your local union wants your district to participate in the 2020-21 program, it's important to have those discussions with district management now so the district can notify employees by January 1, 2020.
Local unions are not required to negotiate the district's participation, and should use any leverage necessary to request that the district participate in this program.
Benson feels lucky. He was asked by district Superintendent Debbie Muro if Local 4870 members wanted to participate in the new program.
"We have a good relationship with our superintendent based on mutual respect. I was impressed that she had heard about the program and asked if we wanted to participate."
But Benson knows Lemoore's circumstance may not be typical and urges local unions to step up. "Unions have to be on our toes. We have to put out the word if the district doesn't," he warned. "Districts aren't obligated to ask employees if they're interested in the program."
Deadlines for the first year had passed by the time Jeanie Brown heard about the program. Santa Cruz school officials told Brown they hadn't heard of the program, but six nearby districts and the County Office of Education's classified staff were already onboard.
"For many members, an unexpected car repair or medical problem can push them over the financial cliff. This could be their chance to create a cushion." — Jeanie Brown
"I was so disappointed that we didn't participate the first year," the AFT Local 6084 president said.
Brown said Santa Cruz is on track to begin next year, and that 248 of the district's 344 staff — 72 percent — are eligible. Participants will see the return on their investment in summer 2021.
"It's a win-win for all classified staff," said Brown, who works 25 hours a week for 10 months a year on Santa Cruz High School finances. "For many members, an unexpected car repair or medical problem can push them over the financial cliff. This could be their chance to create a cushion."
Lawndale members were also quick to see the benefits of the program, said AFT Local 4529 President Carl Williams. Lawndale administrators were concerned about hidden costs, but Williams walked them through the numbers.
"Basically, all it will cost the district are payroll taxes," he said, "and that's a small price to pay to make sure our classified staff does well over the summer."
Williams said he "is 99.99 percent optimistic" that Lawndale will be onboard next year.
About program administration
There is little financial cost for a district, but administrators must process employee withholdings, hold those funds in a separate account, and work with the Department of Education to send participants one or two additional paychecks during the summer.
Even if a district opts into the program, bargaining unit members are not required to participate. The individual employee chooses whether or not to participate. The matching funds do not count as compensation toward CalPERS pension calculations.
Districts are required to let all classified employees know by January 1 if the district will be participating in the program. Once this notice has gone out, the district is unable to reverse its decision. Districts are not required to notify employees that they will not be participating in the program.
If a district is participating in the Classified School Employee Summer Assistance Program, employees have until March 1 to enroll. After employees have enrolled, the district must alert the California Department of Education by April 1 that it plans to participate in the matching funds program, and how many district employees have signed up for the program. The district is required to set aside the money in a separate district bank account.
By May 1, the Department of Education tells participating districts how much the employee's dollar will be matched by state dollars. By June 1, the district tells employees the rate at which their funds will be matched. Each employee may withdraw from the matching funds program by notifying the district no later than 30 days after the start of the school year.
Legislature passes clean-up language
In a set of budget trailer bills this summer, Assembly Bill 114 clarified eligibility for participation in the program. Specifically, the new language defines eligibility for any classified employee who has worked their regular assignment for fewer than 11 months out of a 12-month period. A better-defined timeframe reflects the sometimes irregular classified employee schedule, rather than relying on a fiscal year.
Additionally, the new law makes similar eligibility specifications based on annual salaries of classified employees. Rather than tying the cap on pay at $62,400 per year, the amount is based on an annual pay for the entire school year. Again, this makes more sense since classified staff calendars are not based on the regular January-December timeline.

— By CFT Staff with reporting by Steve Weingarten, CFT Reporter

Understanding the program timeline
| Date | Action |
| --- | --- |
| Jan. 1, 2020 | Participating districts to inform staff about program |
| March 1, 2020 | Deadline for eligible employees to enroll in program |
| April 1, 2020 | Districts to tell state they will participate and how many employees have enrolled |
| May 1, 2020 | State to inform districts how much the match will be |
| June 1, 2020 | District to inform employees how much the state match will be |
| During the 2020-21 school year | The district withholds the amount specified by the employee |
| By July 31, 2021 | The district requests payment from the CDE |
| During summer recess 2021 | The district pays the participant the amount withheld from their checks plus the state match in one or two payments in accordance with the payment plan the employee selects. |