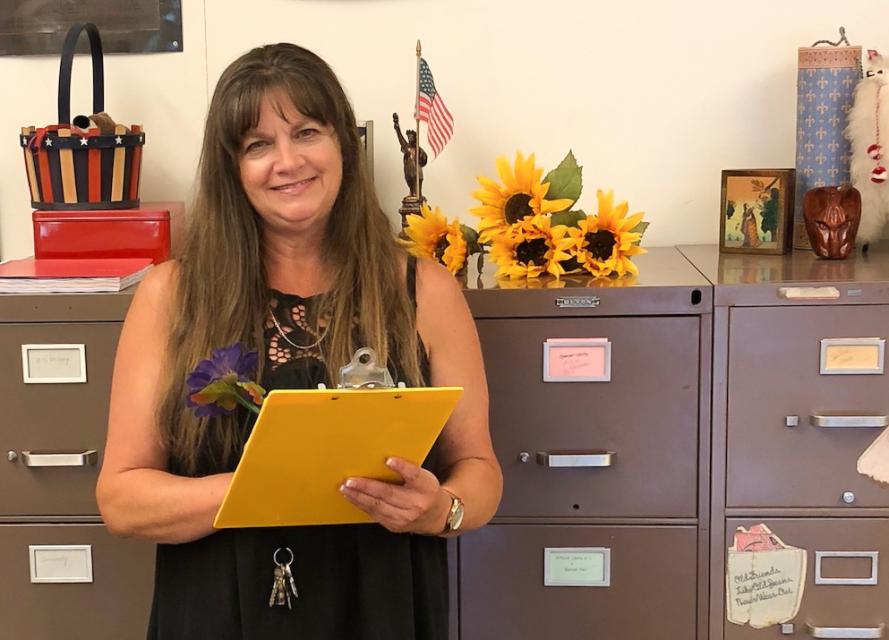 Jeanie Wallace had considered running for office before. As a union rep for the Morgan Hill Federation of Teachers and the chair of the local Democratic Party Central Committee, she knew how hard it could be to find candidates for the school board. But she thought she was too busy, and planned to do it when she retired.
Then she picked up her local paper and read that all the governing boards in her area — elementary, high school and community college — needed candidates. Feeling a sense of obligation to public education and democracy, Wallace went down to the local registrar. She saw there was a candidate for high school board — but still no one had filed to run for the Gavilan College Board of Trustees, also in Morgan Hill, at the southern tip of Silicon Valley.
I'm aware of the importance of teachers, and I see them as professionals. I value their contributions, and those of staff, and I understand that's what helps students.
Wallace told the registrar she would go home to think about it.
"She probably thought she'd never see me again," Wallace said. "But I came back the next day and said, 'All right, I'll do it.'"
Wallace has taught high school social studies, primarily civics and U.S. history, for 34 years. Since many of her former students attend Gavilan, Wallace thought that, with her experience in education, she as a community college board member, could help promote their success.
"I've seen movements and trends in education, so I'm sort of skeptical of grand proposals that claim to turn everything around when they're just trying to make a bunch of money and pitch something that's not really helpful," she said. "I'm aware of the importance of teachers, and I see them as professionals. I value their contributions, and those of staff, and I understand that's what helps students."
With the endorsement of the South Bay Labor Council and the Democratic Party Central Committee, Wallace won the college board election. She plans to learn as much as she can about the college where she and her students have gone. She wants to promote student activism and, aware of how much she relied on it as a student, she'd like to work on getting a health center on campus.
Wallace is one of nearly 850 educators nationwide who ran for office in 2018, the majority of them women. As massive teacher strikes swept red states around the country earlier this year, many of those walking out of their classrooms in protest said they needed to change government from the inside. The majority ran as Democrats; some ran on the Republican ticket.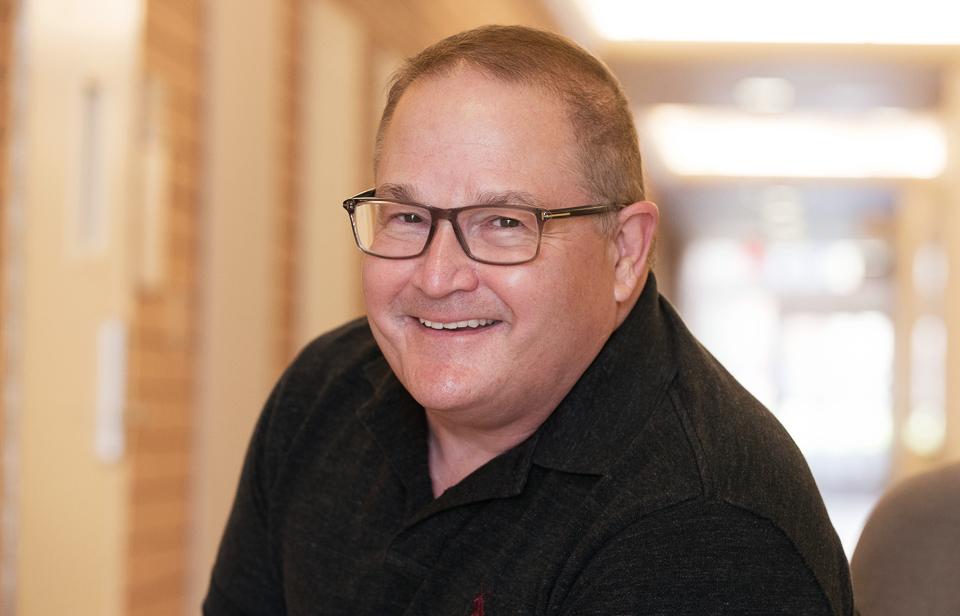 Like Wallace, Craig Milgrim, a biology instructor at Grossmont College in El Cajon, comes to his new position on the board of the neighboring San Diego Community College District with decades of experience in education and labor activism. He has co-chaired his department for more than 10 years, served on the Academic Senate, and helped bring AFT representation to his campus. Being a trustee is a good way to continue to serve community college students, Milgrim says.
Many of our students have economic challenges. They're food insecure, housing insecure.
"Many of our students have economic challenges, he said. "They're food insecure, housing insecure. Also I'm openly gay, so I have a special interest in bringing more information about the LGBTQ community to campus."
Milgrim, a proud member of the AFT Guild, Local 1931, says he's glad that his district has already implemented an initiative to make community colleges free for the first year, which is now a statewide law. Like Wallace, he thinks his years of experience in the classroom and working with the school staff will help.
"We know how important teamwork with the staff is," he said. "Who's there every single day to help students? The classified staff."
With the Supreme Court's Janus v. AFSCME decision, which struck down agency fees, Milgrim believes union solidarity is more important than ever, and he's proud every person in his department kept union membership in AFT Local 1931, after the decision.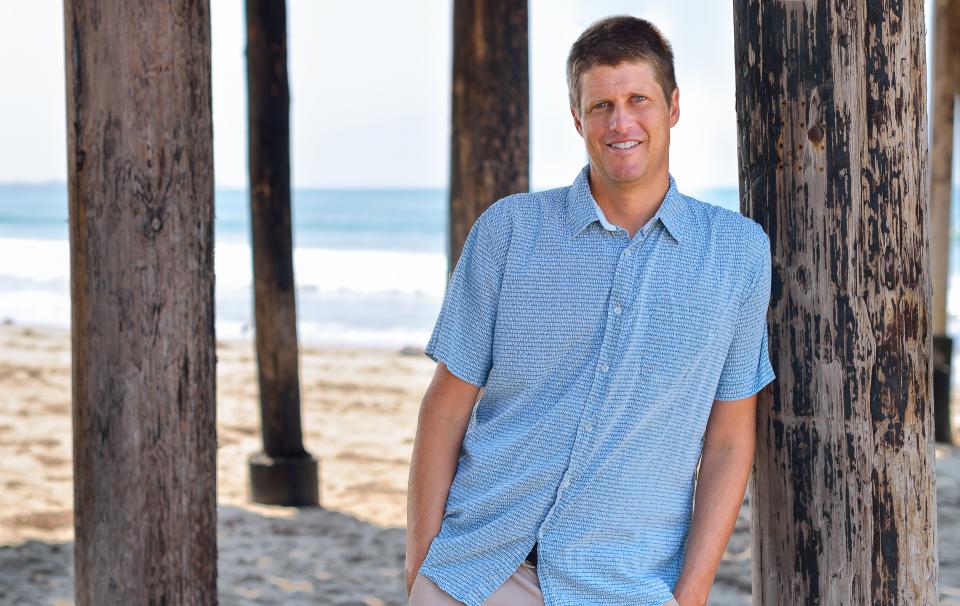 Josh Chancer, a high school teacher with the Oxnard Federation of Teachers and School Employees, AFT Local 1273, also thinks the Janus decision motivated educators to run for office. Chancer ran a successful campaign and was elected to serve on the Ventura County Community College District Board of Trustees.
Teachers should be stakeholders in the political process, Chancer says, and having them in public office can help balance attacks on educators and their ability to organize.
When he was campaigning, Chancer says he spoke with people who think unions fighting for better wages and conditions improve things for everyone.
"People appreciate who we serve," he said. "We're a voice for equity."
Chancer is excited to bring his leadership skills to the community college board. Teachers make good leaders, he says, since they solve problems in the classroom every day.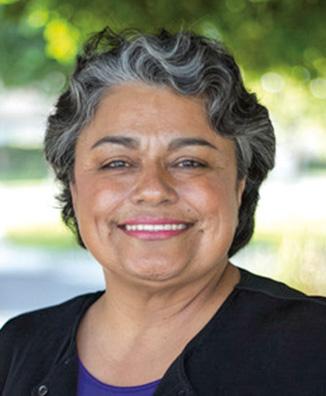 Bea Herrera, a member of the Ventura College Federation of College Teachers, AFT Local 1828, was just re-elected to lead the Oxnard Union High School Board — she is now board president. She first ran for the board because she thought her experience as a counselor at Ventura College would be valuable on a high school board.
"I saw the need for an educator voice on the board," she said. "I'm a college counselor, and I was seeing students coming to my college who needed help to be successful — whether that's help with writing or managing their time."
With a strong desire to continue advocating for the most vulnerable students, Herrera decided to run again.
"I'm not done," she said. "Our motto is 'Powerful futures for all students,' and it's important to consider all students in that — including special ed students and ESL students and foster kids. They need equity."
More members elected:
Andres Quintero, a member of the San Jose/Evergreen Federation of Teachers, was elected to the governing board of the Alum Rock Union Elementary School District.
Christina Gagnier, a member of UC-AFT Irvine ran successfully for a seat on the Chino Valley Unified School Board
Gabriela Lopez, a member of United Educators of San Francisco was elected to the board in her own district, San Francisco Unified. The law requires she resign her teaching position.
-By Emily Wilson, CFT Reporter