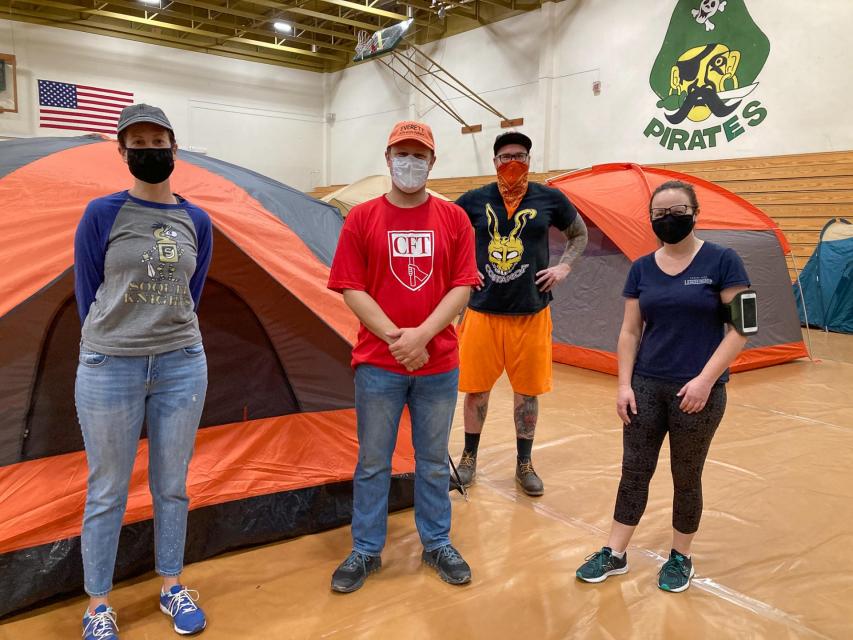 Fires in California, many started by lightning, have burned a little more than a million acres, and scores of people have lost homes and thousands more have been forced to evacuate, including CFT members. The fires, some of the largest in the state's history are burning in areas including Lake, Napa, Santa Cruz, San Mateo, Solano, Sonoma, and Yolo counties.
Although the Santa Cruz City Schools district isn't in the CZU Lightning Complex Fire zone, which threatens structures near Bonny Doon, Boulder Creek, China Creek, San Lorenzo Valley and Scotts Valley, many employees live in the fire zone as well as some of the students and their families. So far, 119 employees have had to evacuate, and two classified staff members and four teachers lost their homes in the fire.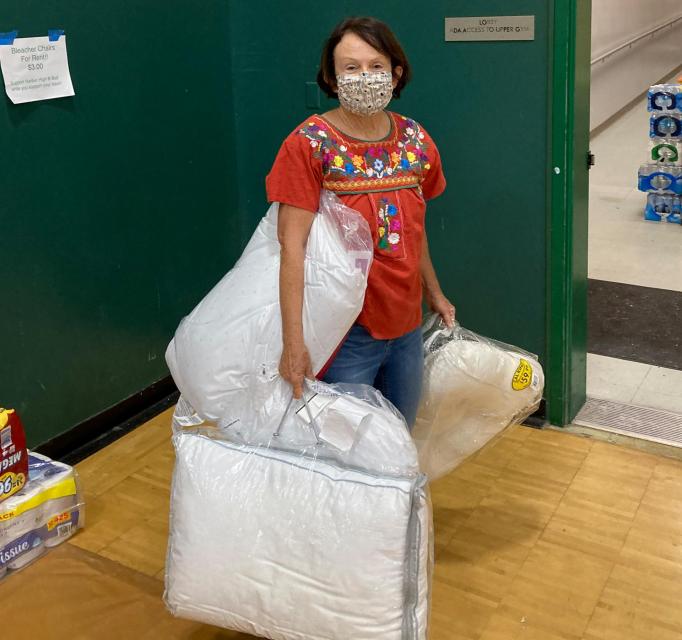 Casey Carlson, president of the Greater Santa Cruz Federation of Teachers, Local 2030, and Jeanie Brown, president of the Santa Cruz Council of Classified Employees, Local 6084, immediately got to work to help. On Wednesday night they started a fundraiser, sending out emails to the members, posting on social media, and getting in touch with other CFT locals and retired members. Carlson designed a poster which was "not beautiful" she says, so a member librarian redid it. In a short time, they raised over $12,000.
They considered an application process, Carlson says, but decided that the whole point was to get people the money immediately. Much of it came through by Venmo, so they could do that, giving $250 to evacuees who requested it, and $500 to start to those whose homes were burned down. Carlson says any leftover money will be distributed among people who lost their homes.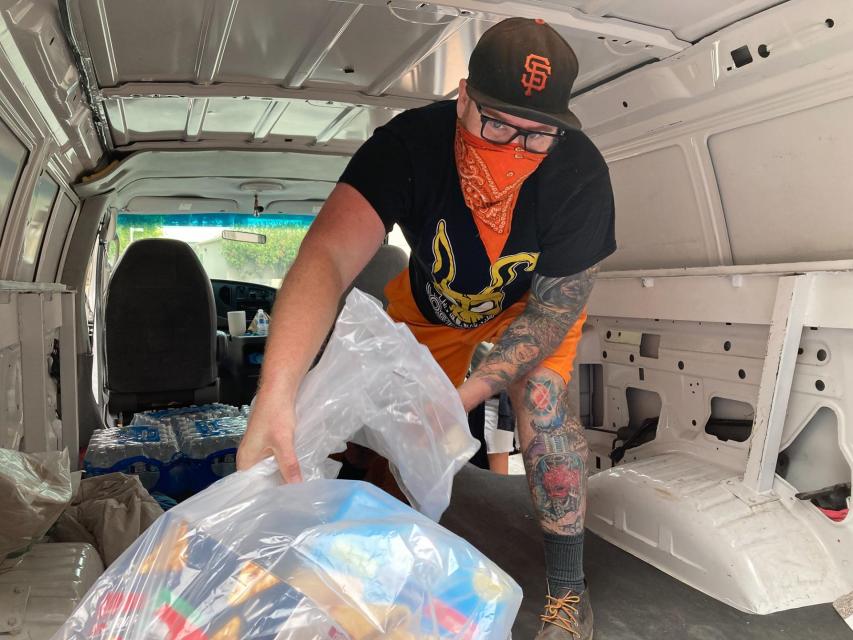 Carlson and Brown also reached out to members about volunteering and on Saturday, they were at Harbor High School, one of the shelters, setting up tents so families could have some privacy and unloading supplies from vans. Many members have also made donations including food, clothes, blankets and sleeping bags, Carlson says.
A majority of the evacuees have gone to stay with friends and relatives all over the state, she says, in places like Redding and San Diego. Instruction has been canceled for the week, and the union negotiated an additional five days leave for anyone who's a mandatory evacuee. Employees can also stay at schools.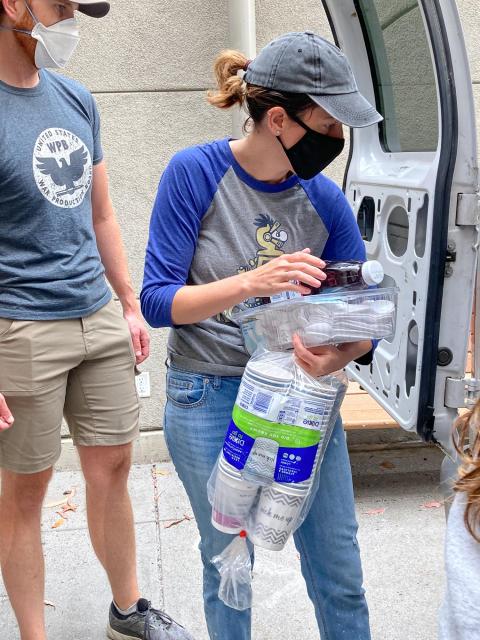 "Our superintendent is amazing," Carlson said. "She said people could stay in their classrooms since we have gyms with showers that work. We're really appreciative of the district being so responsive."
Also helpful, Carlson says, is her and Brown getting access to a spreadsheet with the names of all the employees who have been evacuated and where they are.
Although this is a terrible time for the families and the staff who have been affected by the fire, Carlson says she has been heartened by the reaction.
"The response of our members and how they're helping each other has been overwhelmingly positive and wonderful," she said. "Especially with this on top of COVID, instead of throwing up their hands in despair, members have been offering to share their homes. It's been really inspirational."
•••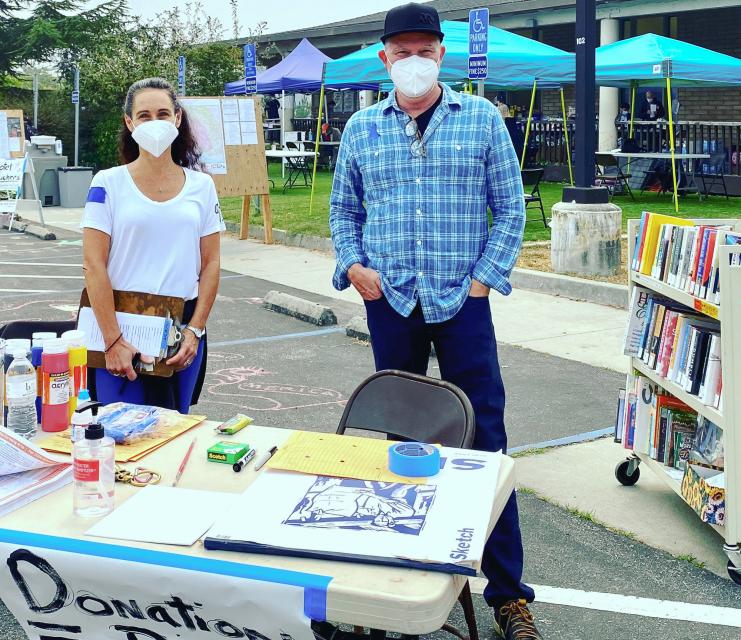 CZU August Lightning Complex also hit Cabrillo College, a little south of the town of Santa Cruz, hard. Art teacher Tobin Keller, president of the Cabrillo College Federation of Teachers, AFT Local 4400, said once he got over the initial shock of the fire's devastation, he talked with Carlson, and started a disaster relief fund with the college's foundation. Looking to do more than worry, Keller and others in the union texted the whole bargaining unit, not just members, to see what people needed.
"That was the most gratifying thing I've done in a long time," Keller said. "People were so grateful. I took notes on who had to evacuate and who lost what."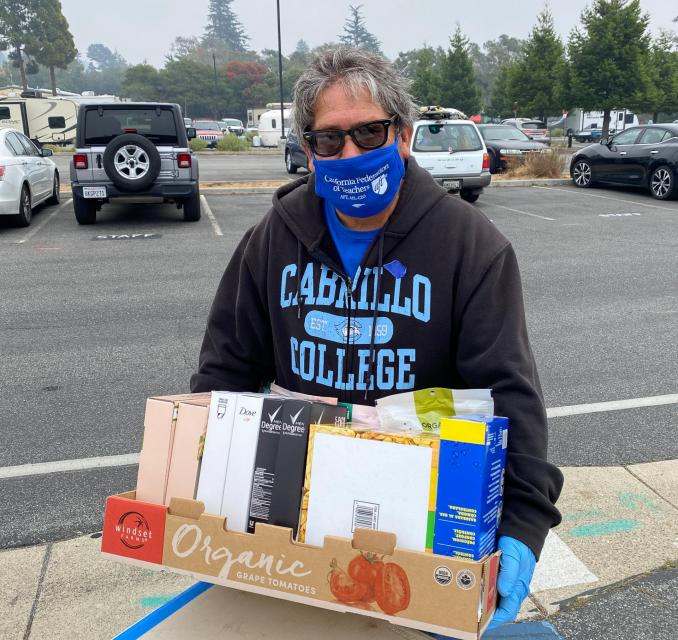 The gym at the college became a relief center, and the parking lot next to it was turned into an area for RVs and tent camping. Keller and other members of Local 4400, volunteered there, working with the Red Cross to help do whatever needed to be done. That included making signs, directing people on where they needed to go, assisting with hotel vouchers, finding clothes and food, and going to the county's donation center to pick up what was needed. Keller says doing the work was uplifting as well as educational, learning both about how coordination works for a system like that as well as more personal things.
"I learned what it means to be empathetic to people who are really stressed out and how to be helpful when they may be defensive — I think most of us learn that as teachers," he said. "I also learned how generous people can be. They were just driving in and saying, 'What do you need? I'll go to the store right now."
Keller says there were about 80 families at the shelter, one of three or four in the county. There were movie nights and live music, and he says Cabrillo's librarians also showed up with — what else? Books.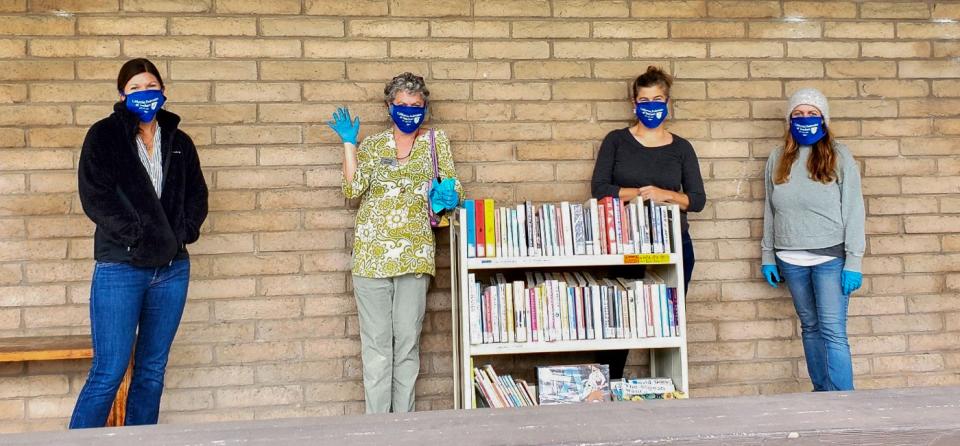 "It was so wonderful — our librarian members brought down a rolling shelf of books and brand new games and DVDs," he said. "There was a whole bookshelf of stuff, and originally it was meant to be returned, but that message didn't quite get out, and the librarians said, that's OK, they can keep them."
As with the Greater Santa Cruz Federation of Teachers, Cabrillo's classes were postponed for a week, scheduled to start on September 2. On September 1, Keller said with everything going on, he didn't know how many students would be able to show up.
He also said the local is continuing negotiations. They got a Memorandum of Understanding in the spring, he said, and they are working on another, working on getting specific details about what faculty members need to get through the fall, and how to protect adjuncts.
— By Emily Wilson, CFT Reporter