Your Workplace Rights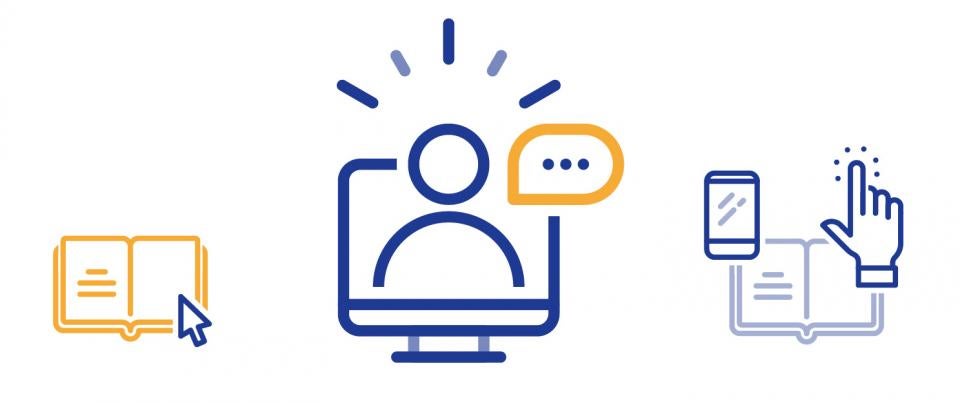 Know the essential workplace rights you have as an education worker in California — ranging from your right to union representation to your right to unemployment and disability insurance.
You will also find our guide to unemployment benefits for part-time faculty in the community colleges, and state regulations for pesticide drift near schools fought for and won by CFT and its locals.
IN THE WORKPLACE, YOU HAVE THE RIGHT TO:
UNION REPRESENTATION
Topnotch Field Representation
You have a reliable union to call on when you're having trouble in the workplace and good collective bargaining contracts backed up by strong union representation. Professional CFT field representatives may assist your local union in negotiating and in processing grievances resulting from violations of your contract.
If you have a problem on the job or you see a violation of your union contract, contact your site representative or local grievance officer. If you think you have a legal problem, contact your local leaders immediately.
Your Weingarten Rights
In 1975, the U.S. Supreme Court held that employees covered by a collective bargaining agreement have a right to be represented during investigatory interviews. The case was National Labor Relations Board v. Weingarten.
Download our Weingarten Rights flyer
WHEN TO BRING A UNION REPRESENTATIVE
You have the right to have a union representative at any meeting or investigatory interview with a supervisor or administrator that you reasonably believe might lead to discipline. These are called your Weingarten Rights, named after a 1975 U.S. Supreme Court decision. Your supervisor does not have to notify you of your right to union representation — you must assert your Weingarten Rights. This applies to everyone who works in a unionized child care center, school, college or university, whether public or private.
WHAT IS DISCIPLINE
Discipline might include a written reprimand, a demotion, an unpaid suspension from work, or termination.
ABOUT ATTENDING MEETINGS
If you are told to attend a meeting with your supervisor, ask what the topic will be. If it sounds to you as if it might lead to discipline, contact your union and ask for a representative to accompany you. Or, if you are in a meeting with your supervisor and the direction turns toward reprimand, say that you would like to reschedule the meeting to allow you to have a union rep present. If the supervisor refuses, explain that you prefer not to answer questions, but that you will if directly ordered to do so.
TO ASSERT YOUR WEINGARTEN RIGHTS, SAY:
"If this discussion could in any way lead to my being disciplined, terminated, or could affect my personal working conditions, I respectfully request that my union representative be present."
A DISCRIMINATION-FREE ENVIRONMENT
Americans With Disabilities Act
The Americans with Disabilities Act (ADA) is a 1990 federal civil rights law that prohibits discrimination against individuals with disabilities in all areas of public life, including jobs, schools, and transportation.
Under the ADA, you have a disability if you have a physical or mental impairment that substantially (as opposed to minorly) limits a major life activity. If you have a disability, you must also be qualified to perform the essential functions or duties of a job, with or without reasonable accommodation, in order to be protected from job discrimination by the ADA. An employer cannot refuse to hire you because your disability prevents you from performing duties that are not essential to the job.
A reasonable accommodation is any change or adjustment to a job or work environment that permits a qualified applicant or employee with a disability to participate in the job application process, to perform the essential functions of a job, or to enjoy benefits and privileges of employment equal to those enjoyed by employees without disabilities.
California Pay Equity Act
For decades, the California Equal Pay Act has prohibited an employer from paying its employees less than employees of the opposite sex for equal work. In 2015, Gov. Brown strengthened the Equal Pay Act in a number of ways.
The amended Equal Pay Act prohibits an employer from paying any of its employees wage rates that are less than what it pays employees of the opposite sex, or of another race, or of another ethnicity for substantially similar work, when viewed as a composite of skill, effort, and responsibility, and performed under similar working conditions.
Prohibition of Retaliation and Discrimination
These links to the California Labor Code are compiled by the Department of Industrial Relations and provide a list of laws enforced by the Labor Commissioner that specifically prohibit discrimination and retaliation against employees and job applicants.
Resources for California Women
This page provides links to resources available through the Department of Industrial Relations, as well as other resources relevant to women working in the state of California.
UNEMPLOYMENT BENEFITS
Unemployment Insurance
The California Unemployment Insurance program pays benefits to workers who have lost their job and meet the program's eligibility requirements. If you have become unemployed, you may file an unemployment claim. After you have filed a claim, you must continue to certify for benefits and meet eligibility requirements in order for the Employment Development Department (EDD) to pay you benefits.
CFT Guide to Unemployment Benefits
In 1989, San Francisco's AFT Local 2121 won a landmark legal victory that affirmed part-time faculty may qualify for unemployment benefits in the periods before or after summer session, during winter break, or if the teacher does not have a summer or fall assignment or another job.
In Cervisi v. California Unemployment Insurance Appeals Board the California Court of Appeals agreed with Local 2121 that a teaching assignment contingent on enrollment, funding, program changes or bumping by a full-time faculty member is not a "reasonable assurance" of employment, and that part-time temporary instructors may therefore be eligible for unemployment benefits.
To assist members in the application process, the CFT Part-Time Faculty Committee has prepared a step-by-step guide to applying for unemployment benefits.
However, due to the coronavirus pandemic, many regulations have changed so please visit the unemployment section in our COVID-19 resources.
A SAFE ENVIRONMENT
Your Health and Safety Rights at Work
The short booklet Health & Safety Rights: Facts for California Workers published by Cal/OSHA summarizes your workplace safety rights and what to do when they are violated. It explains your right to file a complaint, your right to refuse hazardous work, your right to documents and records about workplace hazards, and your employer's requirement to have an effective Injury and Illness Prevention Program.
How to File a Workplace Safety Complaint
The California Occupational Safety and Health Act of 1973 gives workers the right to file a complaint about workplace safety and health hazards. Cal/OSHA is the state agency that investigates and enforces health and safety requirements in California workplaces. The name of any person who submits a complaint must be kept confidential by law, unless the person requests otherwise. You can make a complaint online or phone (866)-924-9757 and press or say "2" and then enter the zipcode of your job site.
Worker Safety in Wildfire Regions
If you are in an area where outdoor air quality has been deemed unhealthy or greater by the local government agency, the California Department of Industrial Relations and Cal/OSHA offers this information about protecting outdoor workers and indoor workplaces from smoke caused by wildfires. The page can also be viewed in Spanish.
You can find the Air Quality Index in your area by entering your zipcode in the EPA's AirNow online calculator, which is also available as an app for your mobile device.
Purple Air is another excellent guide to air quality and often shows even more microclimates.
Pesticide Drift Near Schools
The persistent efforts of AFT local unions in the Monterey Bay region to protect students and educators from pesticide drift at schools in close proximity to agricultural fields has resulted in improved protections from the California Department of Pesticide Regulation.
Pesticide applications are now prohibited within a quarter mile of these schools and facilities between 6 a.m. and 6 p.m., Monday through Friday.
Growers must give annual notice to county agricultural commissioners of the pesticides they intend to use, and notify public K-12 schools and licensed daycare facilities in advance of using them nearby. In addition, some pesticide applications near these school sites are prohibited at certain times.
The Watsonville Safe Ag Safe Schools Committee continues to fight for a California ban on chlorpyrifos, a pesticide that damages babies' brains. It also asks school boards to stop application of the carcinogen glyphosate – the active ingredient in Roundup herbicide – on school campuses.
If you want to connect with local committees fighting the use of pesticides near schools, you can find them through Californians for Pesticide Reform.
Workers' Compensation
Workers' Compensation benefits are designed to provide you with the medical treatment you need to recover from your work-related injury or illness, partially replace the wages you lose while you are recovering, and help you return to work.
Make sure your supervisor is notified of your injury as soon as possible. If your injury or illness developed gradually, report it as soon as you learn or believe it was caused by your job. Reporting promptly helps avoid problems and delays in receiving benefits, including medical care. If you don't report your injury within 30 days, you could lose your right to receive workers' compensation benefits.
Your employer must give or mail you a claim form within one working day after learning about your injury or illness. Filing a claim protects your rights and starts the workers' compensation process.
Mandatory Reporting
These guidelines and procedures from the California Department of Education help certificated educators and classified staff identify signs of suspected cases of child abuse and neglect and know how to make a report, as legally required, to the proper authorities.
DISABILITY BENEFITS
State Disability Insurance
The California State Disability Insurance program provides short-term Disability Insurance and Paid Family Leave wage replacement benefits to eligible workers who need time off work.
You may be eligible for Disability Insurance if you are unable to work due to non-work-related illness or injury, pregnancy, or childbirth. You may be eligible for Paid Family Leave to care for a seriously ill family member or to bond with a new child. There are additional paid family leave options available to educators.
Family and Medical Leave Act
The federal Family and Medical Leave Act (FMLA) of 1993 entitles eligible employees of covered employers to take up to 12 weeks of unpaid, job-protected leave per year for specified family and medical reasons. It also requires that the employee's group health insurance coverage be maintained under the same terms and conditions as if the employee had not taken leave.
Eligible employees are entitled to FMLA leave for:
the birth of a child and to care for the newborn child within one year of birth;
the placement with the employee of a child for adoption or foster care and to care for the newly placed child within one year of placement;
the care of an employee's spouse, child, or parent who has a serious health condition;
a serious health condition that makes the employee unable to perform the essential functions of his or her job;
any qualifying exigency arising out of the fact that the employee's spouse, son, daughter, or parent is a covered military member on "covered active duty."