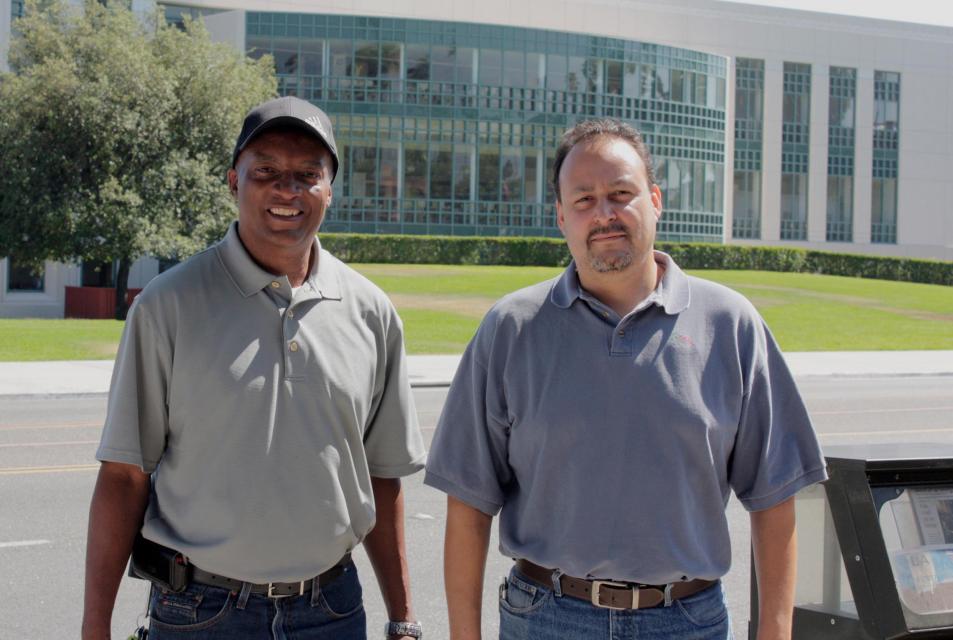 An independent association, the Instructional Support Services Unit, has represented classified staff at Pasadena City College since 1991. Relations on the campus have been generally good, until about five years ago, when more than 200 employees took early retirement and the ongoing economic crisis brought staggering budget cuts.
"We needed to get stronger to protect our members," said Association President Alice Araiza. "We wanted a union that was reputable, strong and nationally respected."
By 2011, Araiza and the executive board had begun to analyze member needs and unions. "We didn't affiliate in reaction to anything that happened," said board member Gary Potts. "We did this because we were looking forward."
In January, the executive board met with the CFT Organizing Department and gave CFT high marks for offering both autonomy and additional resources, and bringing CFT classified leaders to speak with them. The Pasadena group decided the Federation would best fit their needs.
Computer technician Julio Huerta said, "Once we decided on CFT, things moved pretty fast." Activists called and visited each member. In May, members voted 103-20 in favor of affiliating with the AFT.
One of the first things the new local union did was elect leaders. Araiza retired after 23 years in the Financial Aid Office. Huerta was elected president, and Potts treasurer. "We're confident this affiliation will give our members stability," Huerta concluded.