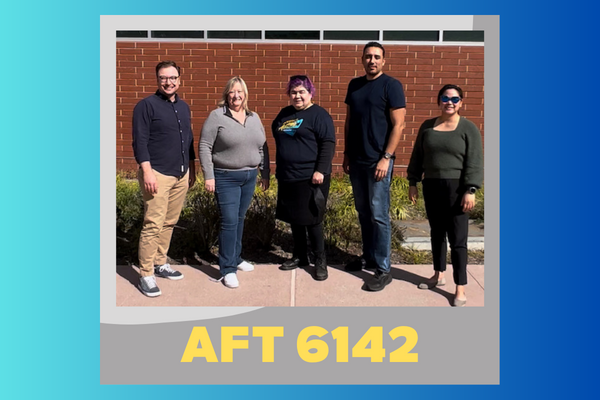 Not a single member of AFT Local 6142 was furloughed during the Covid pandemic, but the economic crisis hit El Camino College staff hard, and many received notices of 10% increases in rent as soon as eviction moratoriums ended.
"Five union members have told me they live in their cars, and another member was picking cans out of the campus trash cans to buy medicine for his children," said Local 6142 President Roy Dietz. "That's humbling, to tell someone about the state you're in."
Relief is on the way.
Dietz and the classified bargaining team negotiated a new contract for 262 members that will raise monthly base salaries nearly 25% by 2025. The district also continues to increase support for staff medical plans.
Other gains include shortening longevity from 15, 20 and 25 years to 10, 15 and 20 years with a 1.5% increase at each step. Three new paid holidays – Juneteenth, Cesar Chavez Day and Indigenous People's Day.
"We are fighting to bring some hope to staff in a world that has changed so much over the last few years. It's the least we can do," Dietz said. "I would want someone to fight for me and my family."
— By Steve Weingarten, CFT Reporter