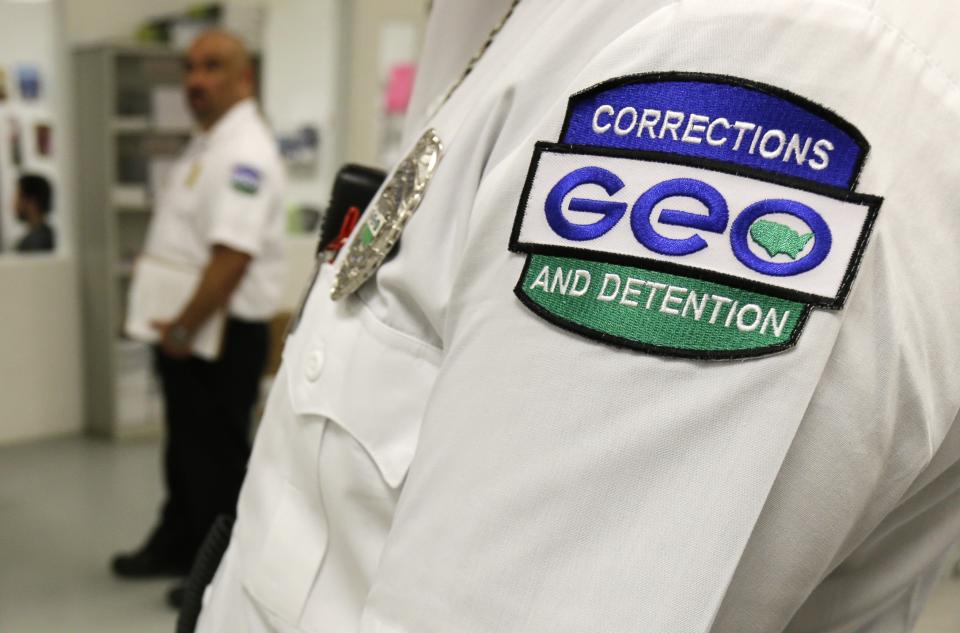 The California Public Employees' Retirement System, CalPERS, recently rattled the cages of the for-profit prison industry by divesting nearly $10 million of stock in the country's two biggest private jailers.
The August sell-off came on the heels of the California State Teachers Retirement System, CalSTRS, dropping its $12 million investment in GEO Group and CoreCivic (formerly known as the Corrections Corporation of America).
Bank of America and at least seven other major banks recently said they will no longer lend to GEO Group and CoreCivic, and a major Canadian pension fund has also divested in the two operators.
Both companies' bottom lines look like a roller coaster. Their stock plummeted as the Obama administration phased out private prisons, then began to soar when Trump ordered the mass detention of asylum seekers on our southern border. Over the last two years, GEO Group has received more than $390 million and CoreCivic more than $228 million in federal contracts.
Both stocks, however, recently tumbled to two-year lows under the weight of the snowballing divestment movement. Investors are concerned that the role of private prisons in the ongoing migrant crisis will be bad for business and that they, the financiers, could later be found complicit in systemic human rights abuses.
What's more, a new bill signed by Gov. Newsome will prohibit the state from entering into or renewing contracts with private prison companies after January 1, unless it's necessary to comply with a court-ordered population cap. Under AB 32 (Bonta, D-Alameda), private prisons would be phased out completely by 2028.
Another trend that threatens industry profits is a rising judicial approach that sees prisons as a last resort, to be used after juveniles and non-violent offenders have gone through alternative restitution programs. With only 5 percent of the world's population, the United States accounts for 25 percent of prisoners worldwide.
Effective rehabilitation programs for those behind bars would also mean fewer convicts returning to prison. CCE President Carl Williams believes unions can help lower the recidivism rate.
"The labor movement can do more by creating jobs that are friendlier to the formerly incarcerated," Williams said during the Classified Conference in 2016, during a plenary session on this topic. "We can make a pipeline from prison to good union jobs."