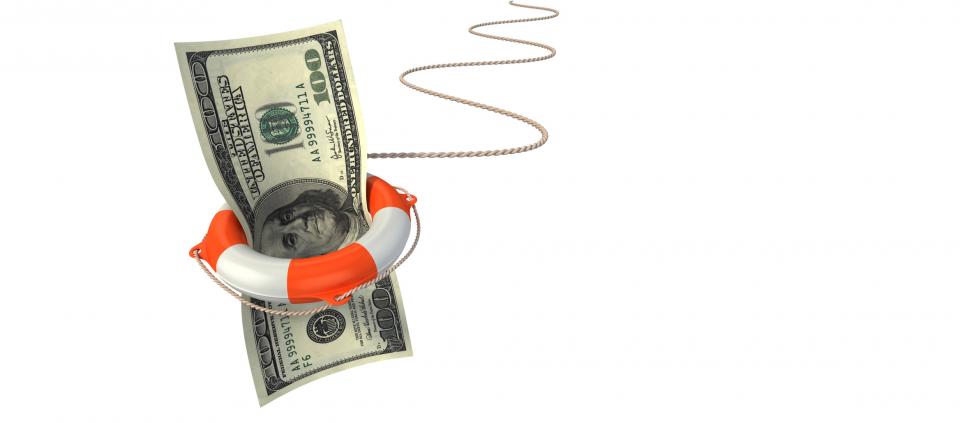 Tens of thousands of classified staff in K-12 school districts across California have signed up for the third year of an innovative state program to support some of the lowest paid employees on campus.
The Classified School Employee Summer Assistance Program (CSESAP) allows eligible staff to withhold up to 10 percent of their monthly salary during the school year, and receive that money — matched by the state up to a dollar for a dollar — in one or two payments the following summer.
To be eligible, classified staff must be employed by the district for at least one year prior to electing to have their funds withheld. The employee must work less than 11 months out of a 12-month period, and may not earn more than $62,400 per school year.
"I was excited about the program. It's a no-brainer," said Molly Lavilla, president of the Weaver Federation of Educational Employees, AFT Local 3484, in Merced's Weaver Union School District.
Lavilla is a library clerk and, matching her students' schedule, works 180 days per school year. She has elected to set aside $100 monthly.
Many classified employees in Weaver's two elementary schools and junior high are not eligible for CSESAP because they work nearly all year, with only a six-week summer break. Even so, 43 of 80 staff members signed up.
"It really helped that our payroll department put information in people's pay envelopes," Lavilla said.
The Summer Assistance Program will have an outsized impact in the Annapolis area of Sonoma County. The Horicon Elementary School District, one of California's smallest, operates one K-8 campus with 60 students and about 20 employees, including a superintendent, principal, five teachers, a paraeducator, and 10 classified employees.
"Though our post office is long gone, we still have a zip code," said Phil Newbury, classified representative for the Horicon Elementary Federation of Teachers, AFT Local 4415.
"This program will help staff a lot. They won't have to work a second or third job," said Newbury, who works 10 months and gets 10 checks.
In fact, Newbury said, there are few jobs. Annapolis has no fast food restaurants, although there is some work at Sea Ranch, an upscale beachfront housing development, and local vineyards are a major source of work for the large Latino community.
Six of Horicon's 10 classified employees were ready to sign up after a lunchtime discussion.
"Being a small school district makes it easy to get the ball rolling," he said. "The union put the program on the table and the administration took it from there."
The Summer Assistance Program is also drawing broad support in the state's largest urban area. In southwest Los Angeles, Carl Williams reached out to the Lawndale Federation of Classified Employees members the day before the March 1 deadline to enroll.
"I told them the union pushed really, really hard for this program, and now that we have it, we need to take advantage of it," Williams said. "They responded."
Williams used the Hustle phone app to text the AFT Local 4529 membership, driving enrollment from 65 to 109 participants.
"I'm so glad CFT offers these resources to reach our members," said Williams, who also leads the CFT Council of Classified Employees. "Local presidents will find it's one of the best tools available to organize. Otherwise, I don't think we would have gotten so many members involved."
When the state Legislature created the Summer Assistance Program, it allocated $50 million for the 2018-19 school year. Sacramento included an additional $36 million for 2019-20. CFT is advocating for ongoing funding of $50 million per year.
By moving this program from one-time funding to an ongoing funding source, districts and employees alike can invest more into sustaining the classified school employee workforce.
Because of CFT's outreach, at least a half dozen more local unions worked successfully with their districts to implement the Summer Assistance Program.
By May 1, the Department of Education will tell participating districts how much the employee's dollar will be matched by state dollars. By June 1, the district will tell employees the rate at which their funds will be matched.
— By Steve Weingarten, CFT Reporter
---
Local unions in districts with the Summer Assistance Program
Berkeley Council of Classified Employees, AFT Local 6192
Horicon Elementary Federation of Teachers, AFT Local 4415
Jefferson AFT Federation of Teachers, AFT Local 1481
Lawndale Federation of Classified Employees, AFT Local 4529
Lemoore Federation of Classified Employees, AFT Local 4870
United Educators of San Francisco, AFT Local 61
Weaver Federation of Educational Employees, AFT Local 3484
---