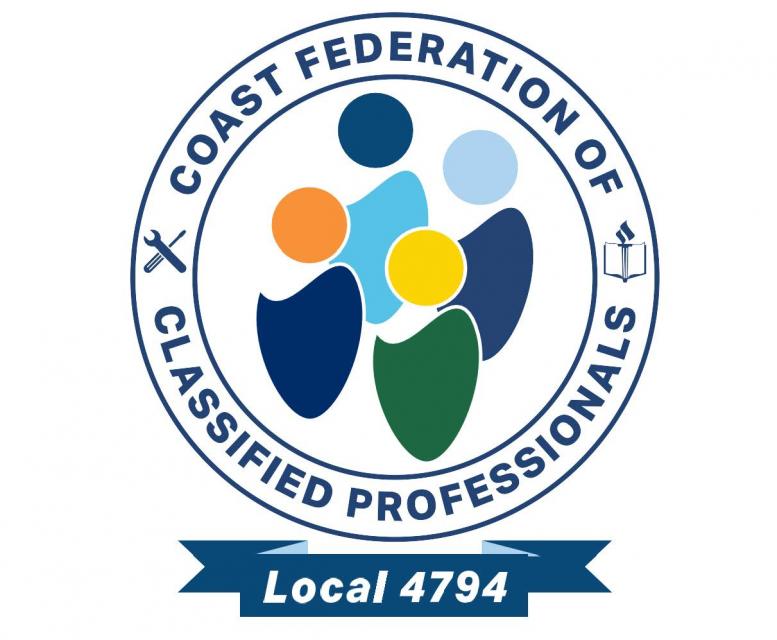 Get out your smart phones and change your listing for AFT Local 4794. Members of the Coast Federation of Classified Employees voted unanimously at their spring meeting for a new name and look. "Employees" is now "Professionals" – in line with the CFT approach – and a Local 4794 task force created a new logo.
"This has been a year-long process," said Executive Director Michael Carrizo, "and the members and leadership are thrilled with the outcome."
Carrizo explained how the new logo represents all four worksites around the district, from the Orange Coast, Coastline and Golden West campuses to the district office.
Each figure symbolizes a union member with a shield. Book and torch characters in the ribbon around the logo represent members on the academic side, he said, and a wrench and screwdriver represent skilled maintenance and others who keep the campus going.
— By Steve Weingarten, CFT Reporter