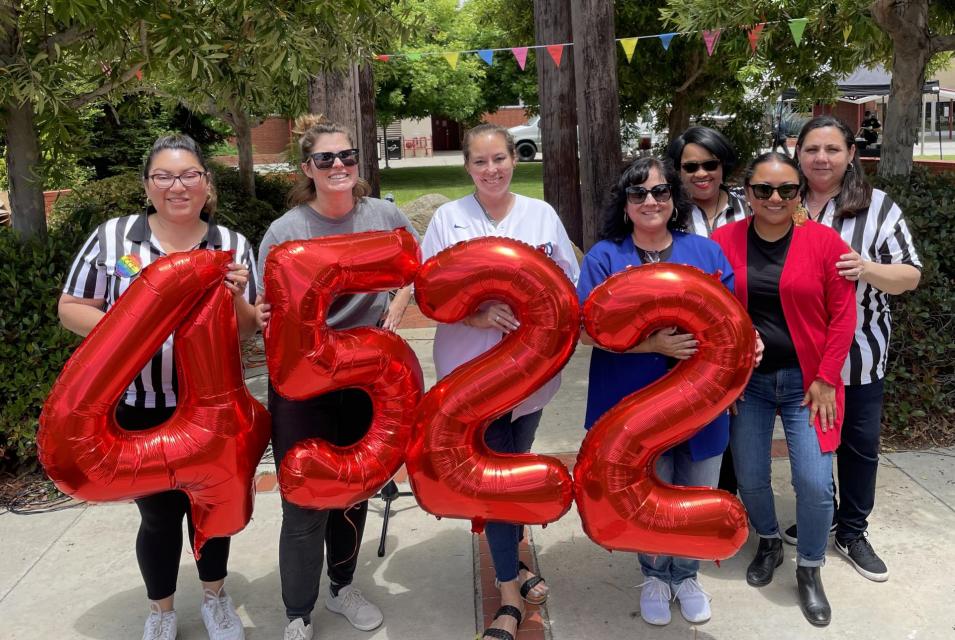 Hundreds of classified professionals at this North San Diego County community college were invited to enjoy some well-deserved appreciation and "Cheer on the Dream Team!"in May.
Staff Appreciation Week was an opportunity for members of the Council of Classified Employees/AFT Local 4522 to come together, learn and connect with colleagues. CCE members also collected canned food and other donations to fill the college's Basic Needs Center for students, employees and the community at large.
"It was a great week of events with many opportunities to connect with people we hadn't seen since the pandemic began," CCE President Anel Gonzalez said. "Connecting in person is essential to mesh as a team and celebrate another year of helping students reach their goals."
"We are changing the culture at Palomar College so classified staff are appreciated all year, not just for one week with a few workshops and a lunch a year," Gonzalez said.
— By Steve Weingarten, CFT Reporter