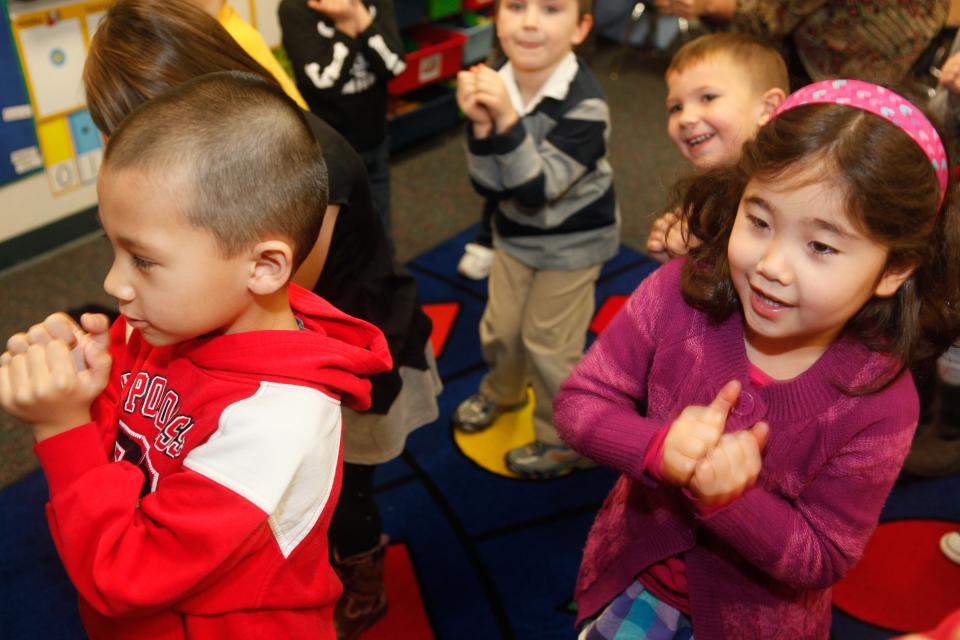 In 2018, thousands of part-time playground supervisors became part of the classified service and eligible for union-negotiated benefits and working conditions, thanks to Tony Thurmond's Assembly Bill 670.
Thurmond – now elected state Superintendent of Public Instruction with CFT's support – followed up with AB 2160 before he left the Assembly. It opened the door this year for part-timers in merit districts, including teaching assistants at Child Development Centers in the community colleges.
"Part-time employees deserve the same protection and benefits as classified employees. They do similar work, therefore they deserve similar benefits," Thurmond said when then-Gov. Jerry Brown signed the first bill.
The two-story Child Development Center at L.A. City College is one of the most modern buildings on campus. The roster includes a director, two tenured faculty, an hourly adjunct instructor and Argelia Galicia, a "specially funded program technician" who has worked there since 1997, when the center was still housed in portable bungalows.
Galicia is currently the only classified employee at the center. That will change with the new school year, when 15 part-time, provisional teaching assistant jobs become full-time, permanent classified positions. Galicia estimates that AB 2160 could benefit more than 250 teaching assistants across the district.
The Child Development Centers serve primarily children of students at the college, followed by children of employees and, if there is room, children of families living in surrounding neighborhoods. The center at L.A. City College is licensed for 120 children, but only 81 are enrolled.
Nearly all the teaching assistants have applied to the Personnel Commission for permanent positions. The Commission, district and stakeholders are still working out funding, budgets and other basic details. The centers are funded largely by grants from the California Department of Education.
"The goal is to have the new system in place by July 1, the start of the next fiscal year," Galicia said. The union activist said campus chapters are making plans to sign up the new classified employees as new members of the College Staff Guild, AFT Local 1521A.