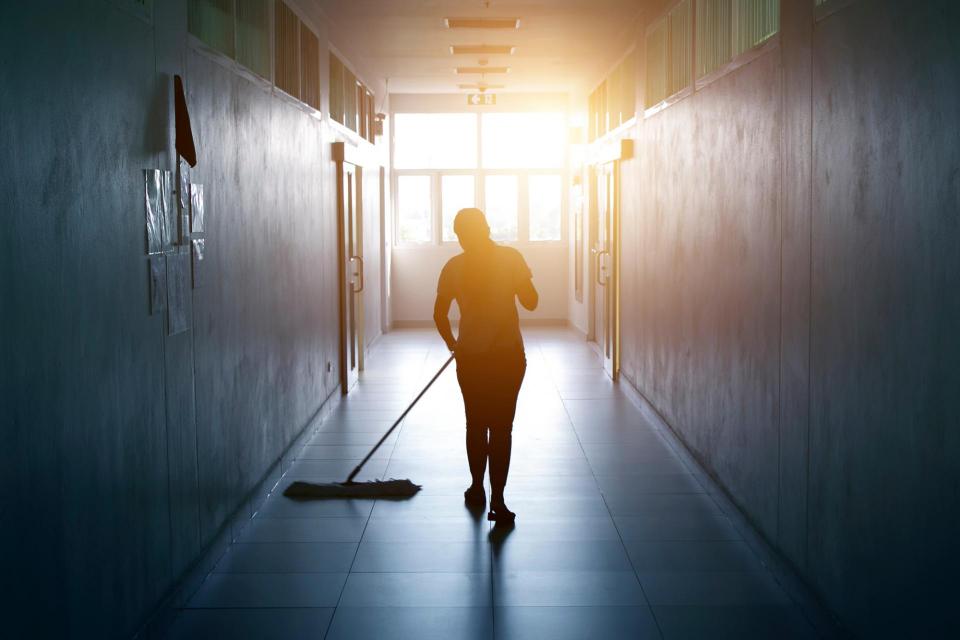 On Friday, March 13, Gov. Gavin Newsom ordered Californians to help slow the spread of the highly contagious coronavirus by keeping a "social distance" of six feet from each other.
School districts that were still operating suspended classes and college campuses emptied, but Newsom's order continued full funding for public education and "essential" workers were told to report for work Monday.
Custodian Carl Williams was called to a meeting of "essential" employees at his Lawndale elementary school in southwest Los Angeles. Williams, who leads AFT Local 4529 and the CFT Council of Classified Employees, said he looked around the room and had a startling realization.
"Except for administrators, all the 'essential' personnel were classified staff," he said. "It made me so proud. It was recognition that we are essential!"
From custodians and computer techs to food service crews and health clerks, classified employees have distinguished themselves on the front lines of the COVID-19 pandemic.
San Diego campus custodians prepared in previous outbreaks
This isn't Robert Wilmer's first medical crisis. During more than 15 years as a custodian at San Diego City College, Wilmer has faced the H1N1 and Hepatitis C emergencies.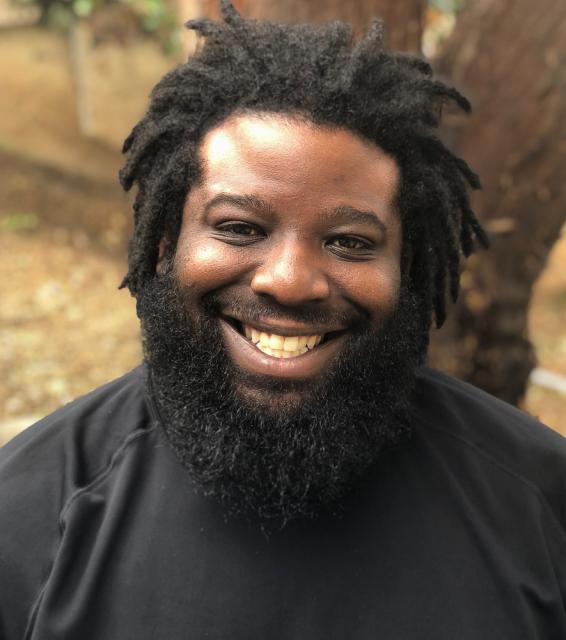 "I get it. People are scared," Wilmer said. "Every time there's a crisis the question comes up, 'What are the custodians doing to protect us?' We have our protocols and we follow them, but we're not the Centers for Disease Control."
The college also suspended classes after Newsom's order, although the campus wasn't immediately locked down. Faculty members were preparing their online lessons, and custodians were disinfecting and sealing classrooms.
Wilmer and more than two dozen custodians maintain three main campuses and several off-site facilities. He is responsible for 45,000 square feet. Crews clean and disinfect with "Purell spray and the industrial chemicals we've always used. If we can't handle it, it's a job for Hazmat."
Cleaning something doesn't mean it will stay clean. "I can't spray something and it will stay disinfected for 72 hours. That's just not going to happen. I can clean a handrail and 30 seconds later someone with the virus can run their hands on it."
Wilmer relies on his PPE – personal protective equipment – as surely as medical personnel do. He counts on latex gloves and heavier work gloves, hand sanitizer, long pants and steel-toed boots, as well as eye goggles and face masks to guard against splashes and spray-back from substances the custodians use daily.
Even so, the job can be dangerous. "We face just about everything and we can catch just about anything quickly. We clean toilets. We clean spilled chemicals."
The public, he said, can do more to slow the spread of infection. "Dispose of your trash properly, carry bottles of hand sanitizer to keep your hands clean. When you leave a bathroom, use a paper towel to open the door."
Wilmer, who sits on Executive Council of the AFT Guild, Local 1931, also wishes students would respect their campus as much as a hospital.
"Some people treat community college like an extended high school. They lean against walls and put their feet up. Hey! Someone has to clean those footprints off the wall. What if you stepped in some dog poop earlier? But those same people respect hospitals. They know sick people come in so they throw trash in cans."
San Diego City College stabilized within two weeks. The campus was locked down and Wilmer said five custodians per day were assigned to "keep things clean and secure" in facilities that were still operating.
Except for his once-weekly shift on campus, Wilmer and his wife, a support tech who now fields phone calls from home, spend days at home with their six- and three-year old daughters.
El Camino College custodians hold the line on campus
El Camino College is open. Online classes and student support are being offered, and dozens of techs are on campus setting up laptops so faculty and students can work from home. When one asthmatic tech was sent home to self-quarantine, Roy Dietz pushed for his entire work area to be disinfected.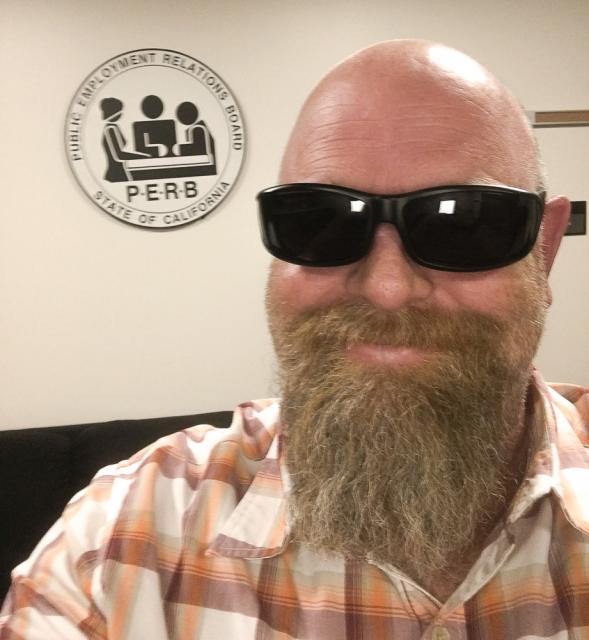 "We're employees and we're here to work," said Dietz, who heads AFT Local 6142. "I believe most employees are willing to do their jobs during this crisis, but these folks need the right tools to work safely and effectively."
Dietz, a locksmith by trade, checked with the Environmental Protection Agency and chemical manufacturers about two disinfectants his custodians were using.
"Both are very effective against blood-borne pathogens, but neither is recognized against a coronavirus. In essence, they were just moving the virus from one side to the other. I forwarded all my findings to the administration. The next day I received a reply that all custodial staff would stay at home."
Administrators had previously agreed, per CDC recommendations, to send home custodians who are over 65 years old, may have underlying medical conditions, or are caring for children or parents at home.
---
FAQ for Members: Click on "Classified Employees" to find answers to common question about being safe at work and what is "essential" work
---
Even during a global pandemic, employees are entitled to a workplace that is as safe and healthy as possible. Under the state Labor Code, workers cannot be forced to work if there is an "eminent and apparent hazard."
CFT has been working with local unions to clarify cleaning and safety protocols, and to narrow the definition of "essential" employees so only those who are truly necessary remain on the job.
"If it's safer at home, then I want my people at home," Dietz said. "You can save a life, but you can't bring back someone you lost."
About 300 members belong to the El Camino Classified Employees including nearly 48 full- and part-time custodians. Yet the college is so short-staffed that administrators assigned equipment attendants to clean locker rooms last year without adequate training or safety equipment.
By summer the campus was facing a staph outbreak. Outside contractors cleaned the athletic department in the fall, but not before Dietz contracted MRSA while working out in a gym that administrators never told students or staff was infected.
"Why wasn't the administration proactive before the coronavirus crisis?"
Dietz and campus administrators are also negotiating a new contract. Meanwhile, spring and summer classes will be online. Classrooms may reopen in the fall.
Lawndale custodians support food service workers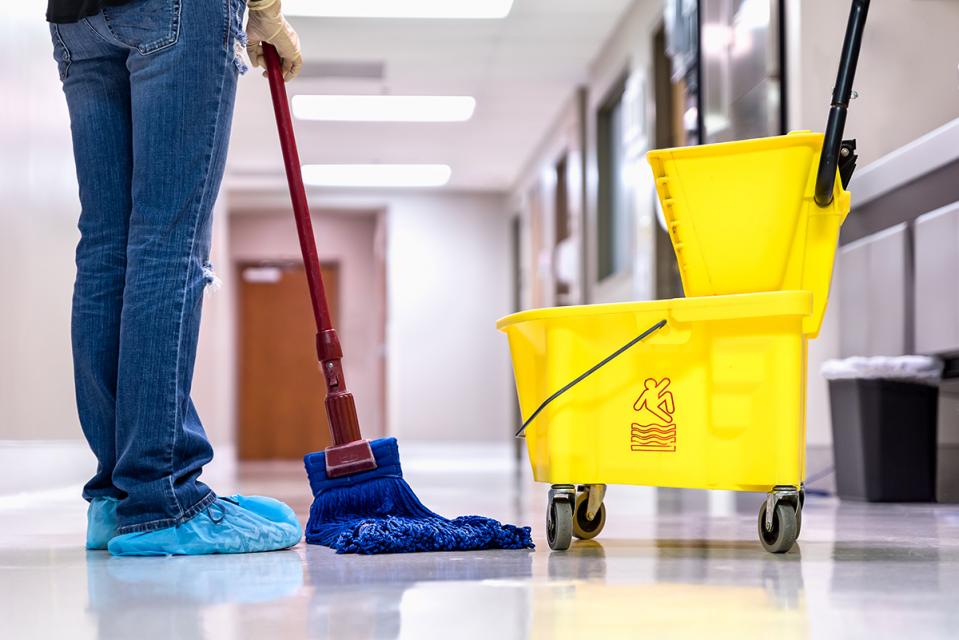 When Jose Ibarra, Jr. started working as a Lawndale custodian nearly 15 years ago, Occupational Safety and Health Administration classes opened his eyes to how mistakes with the powerful chemicals custodians use can have serious consequences.
"It has always been 'safety first' in our district. That means cleanliness, gloves and masks," Ibarra said. "We always do the job right the first time so we don't have to do it again."
Today Ibarra is the senior custodian at Will Rogers Middle School, where he and three overnight custodians care for 52 classrooms, 15 offices, a gym, cafeteria, auditorium and library.
---
Emergency legislation: State Legislature includes $100 million for cleaning supplies and labor related to cleaning school sites
---
"We keep everything rolling, but I keep my eyes open to make sure crews don't cut corners."
Suspending classes has meant no graffiti or kids throwing wads of toilet paper onto bathroom ceilings. But teachers occasionally return to campus to prepare online classes.
"I ask them to put post-its wherever they work. My crew will go back through those rooms to sanitize everything again — their desks, cabinets, whatever they touched."
Food services staff are also on campus daily to prepare hundreds of Grab-and-Go meals, but even that creates a fraction of the regular mess. The food is pre-cooked, and drinks are individually packaged servings of milk and juice.
"Everything has been sterilized," Ibarra said.
Ibarra's crew continues to clean the campus with the knowledge that only classified professionals bring, and an eye toward summer school and the fall.
— By Steve Weingarten, CFT Reporter