Every day, dozens of CFT members finish their shift, pivot, and begin a second job as an elected official. They bring passion, creativity and a commitment to working Californians to public service. When Juan Orozco isn't working with teens in the Mendocino County Office of Education, the Local 4345 member is serving as mayor of the county hub. Pacifica voters have elected and re-elected school bus driver Mike O'Neill to public office for almost a quarter-century.
Paraprofessional rose from Ukiah vineyards to City Hall
It's only about 2,200 miles from La Nopalera to Ukiah — about the same as from Chicago to Ukiah. For a teenaged Juan Orozco, though, life in California's wine country was light years away from the Mexican state of Michoacán.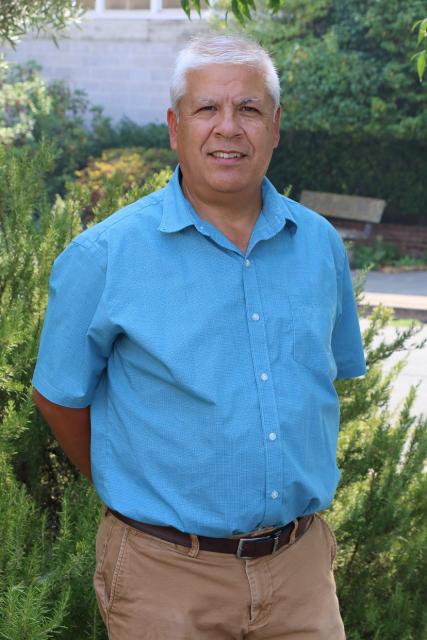 Life on a backwoods ranch is insular in any country. Orozco didn't see a car until he was seven, or a television until he was nearly 10. He moved in with relatives in a nearby town, and caught his first glimpse of the United States on a TV set in the general store.
"I loved the buildings on The $6 Million Man and Streets of San Francisco."
That was 40 years ago. Today, Ukiah Mayor Juan Orozco leads a city of 19,000 and his council assignments run the municipal gamut, from ADA compliance to water and power.
"If I can do what I have done, I want people to be aware that they can do it too," Orozco said as he was passed the gavel in a virtual ceremony last December. "Local Latinos need to take the bull by the horns. If we don't get the opportunity to learn how to run our local government, we aren't going to be prepared when we are really expected to do it."
Orozco made the big jump to Northern California in December 1980. The 19-year-old had never seen ice, and was amazed to wake up the first morning to frosted windows. He legalized his immigration status in 1986 through President Reagan's Immigration Reform and Control Act.
He worked in the fields by day, took ESL classes at night, and volunteered for community projects on weekends. After attending Mendocino College three times a week, he earned a bachelors degree in liberal studies with a minor in Latino studies at Sonoma State University, then earned a teaching credential at Dominican University.
Orozco began working for the Mendocino County Office of Education, stepped back during the credentialing process, and returned for the Early Start and Healthy Start programs. He now works with middle and high school students in the Alternative Education Program.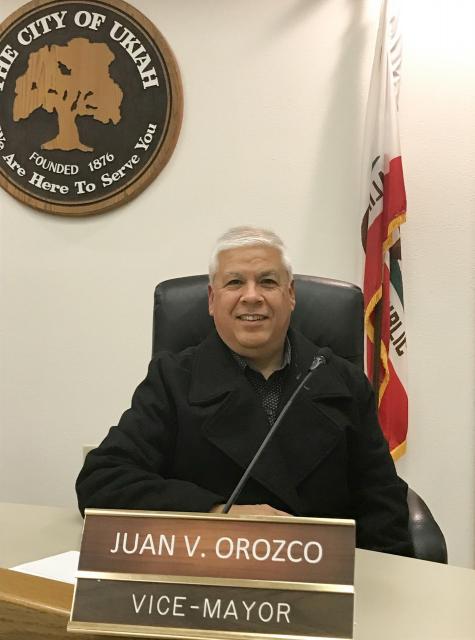 Orozco is also an active member of the Mendocino County Federation of School Employees. He has served as Classified Vice President and on the AFT Local 4345 bargaining team.
Federation President Mike Nemeth has watched Orozco since "Juan started getting the itch to serve."
Nemeth said Orozco signed on as an interpreter for students who couldn't speak English. "He was so eloquent, and he got to know the kids and their families. He really cares and he really is special."
Orozco's union experience gave him confidence to run a campaign, as well as a base among working voters, but he didn't ask the county office or CFT to formally endorse his candidacy. Many Local 4345 members, including Nemeth, live outside the city limits and can't vote for the mayor or council.
Ukiah's Latino community is Orozco's undeniable strength. About 37 percent of the city's 19,000 residents are Hispanic. He draws broad support from Vecinos en Acción, a local volunteer civic action group, and other organizations.
Before Orozco took office in 2018, no Latino had served on the city council. Today, the mayor and newly elected member Josefina Dueñas match that demographic on the five-person body.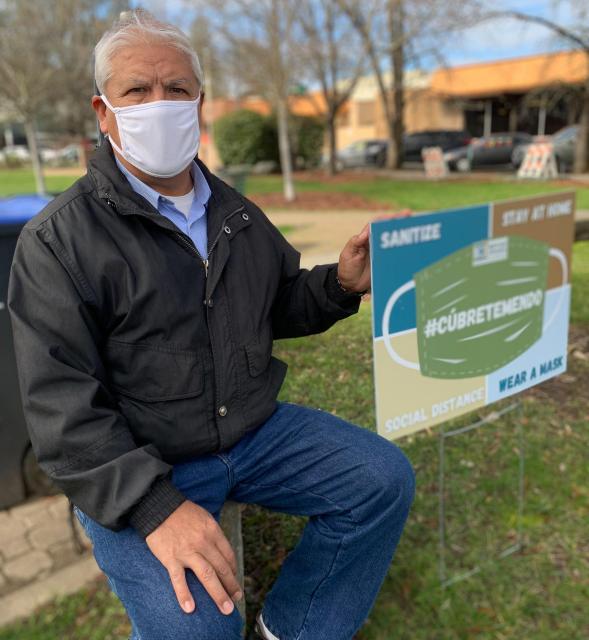 "Latinos don't always see themselves as government leaders. They may be ambitious and dream of getting rich and moving back home. That was what I thought when I first came here."
Orozco is expanding community access to services, but there are still no Latino department heads. He sits on an Equity Committee that is looking for ways to increase representation of all groups, including young people and persons with disabilities.
The COVID pandemic has hit Ukiah's Hispanic community hard. "Latinos tend to keep a low profile, and often don't know what services are there to turn to for help."
About 25 percent of Ukiah residents mainly speak Spanish. Orozco's wife, Jackeline, runs a community college program for students to earn their GED, and is editor and co-owner of Al Punto, a free monthly Spanish-language newspaper.
Bus driver has been around the block in Pacifica politics
Pacifica voters first elected Mike O'Neill in 1998. That victory sent O'Neill, a school bus driver, to the Pacifica School District Board of Trustees for 14 years, including two terms as board president. In 2012 he was elected to the Pacifica City Council and was reelected in 2015 and 2018. He has also served as mayor.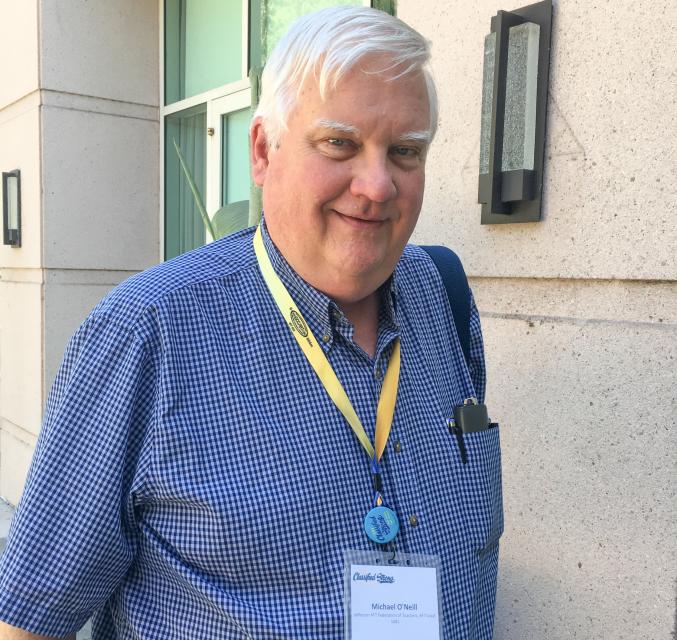 Pacifica has never faced a shortage of serious challenges. Today, for example, the council is dealing with financial consequences of the pandemic and fighting to save beachfront property from rising sea levels. Pacifica also faces the common Bay Area societal challenges of homelessness, housing affordability, and the high cost of living.
O'Neill said Pacifica — a coastal city just 10 miles south of San Francisco with 40,000 residents has weathered the pandemic fairly well, but the full repercussions have yet to be discovered. "We have a fairly stable tax base of sales taxes and property taxes."
Local hotels, however, were pounded, as reflected in lost occupancy taxes. Help is on the way. President Biden's American Recovery Plan allocates $7 million for Pacifica and $1.2 million for local schools.
The funding will help Pacifica hold back the Pacific.
"We're an eight-mile-long coastal town, so a rising sea level is naturally a big issue," O'Neill said. "Some of our most affordable housing and many businesses are within feet of the water." A damaged sea wall currently protects several thousand homes but must be maintained and the repairs paid for by someone.
---
Hear Mike O'Neill talk about Pacifica in this NPR podcast: Journeys of Discovery – Hidden coastal haven just 15 minutes from SFO
---
O'Neill is a bus driver for the Jefferson Union High School District. There were no field trips last year, but he delivered meals and Chromebooks to support students and their families during at-home learning.
He also serves as vice president of AFT Local 1481, the Jefferson AFT Federation of Teachers, and was recently appointed statewide CalPERS liaison by the CFT Council of Classified Employees. His wife is the principal at a local elementary school.
Local 1481 represents about 400 members in five high schools — two in Pacifica and three in Daly City — and the district office. "The Federation covers just about every member of the workforce," said President Monica Casey.
"I come from the teaching side and Mike is on the operational side," Casey added. "It's great having him on the executive board. He knows so many people and so much about how government works."
Pacific City Council and the school district don't overlap much, but she said O'Neill has helped with public transportation, a mainstay of students.
"I was on the school board for 14 years," O'Neill said, "so I have a good idea how school funding works."
During his reelection campaigns, both the San Mateo Labor Federation and the Building and Trades Council endorsed O'Neill. And last year his union, AFT Local 1481, formed a Political Action Committee to support public education ballot measures in the future.
"Labor made the middle class in America and we have been a voice for people who want a new America," O'Neill concludes.

— By Steve Weingarten, CFT Reporter