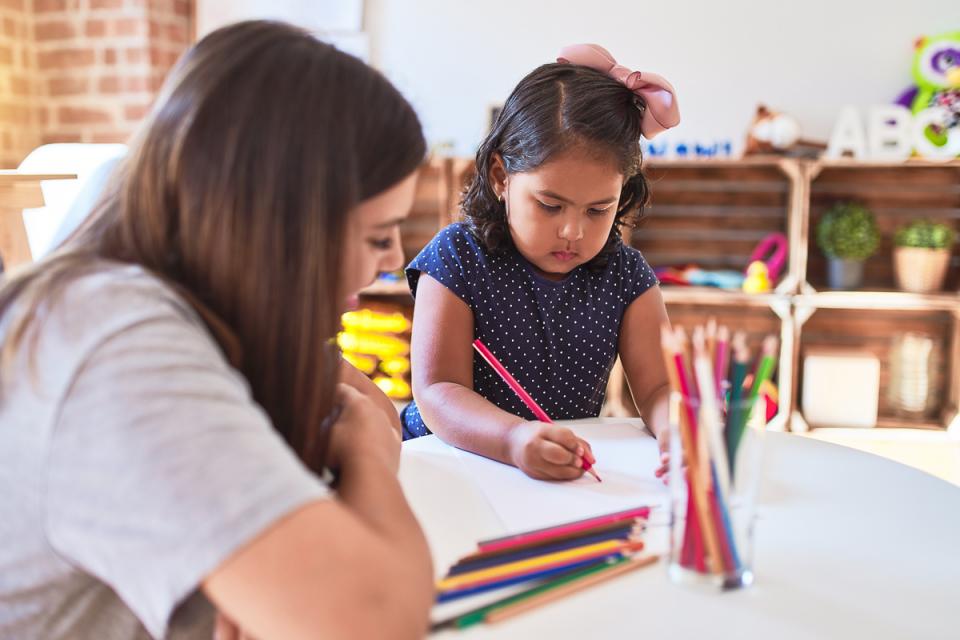 An innovative state program has helped transform nearly 300 classified employees into credentialed teachers, with about 2,000 more staff in the pipeline, according to a report from the Commission on Teacher Credentialing.
The Classified School Employee Teacher Credentialing Program pays local school districts $4,000 annually for each participant. Most of the funding covers tuition, books and other education costs. Staff have five years to complete the program.
The CFT co-sponsored the legislation that created this program as a way to address California's critical teacher shortage. According to a recent Learning Policy Institute survey of school districts, 80 percent reported experiencing a teacher shortage. In addition, there has been a 70 percent drop in enrollment in teacher preparation programs over the last decade.
The Legislature allocated $20 million in 2016 for the classified employee credentialing program. It committed an additional $25 million in 2017 to recruit staff, support their undergraduate education and teacher preparation, and see them through certification.
Assemblyman Kevin McCarty (D-Sacramento) introduced the legislation that created the program. "A qualified teacher in the classroom has a big correlation to student success. If this program can produce 2,000 teachers, that's a third of the classrooms that have uncredentialed teachers today."
McCarty, who chairs the Assembly Budget Subcommittee on Education Finance, said (before the coronavirus pandemic) that he expects legislators will approve additional funding for the program in the 2020-21 budget.
"It looks like we'll have some opportunities for some smart investments and this looks like one of those," McCarty said.
This is why CFT strongly supports the governor's proposal to provide a $61.4 million reinvestment in the classified credentialing program. (Editor's note: The funding was approved.)
The highly lauded program has helped accomplish two educational priorities: getting more qualified teachers into classrooms, and a more diverse workforce with similar family incomes and ethnicities as their students.
According to the recent survey by the Commission on Teacher Credentialing, 62 percent of teachers identified as white, while 21 percent identified as Latin.
The CTC survey of 2016 and 2017 credentialing program participants paints a very different portrait:
Latin – 41 percent
White – 32.4 percent
Asian – 6.6 percent
Black – 5.6 percent
An additional 4.4 percent identified as mixed ethnicity and 9 percent declined to answer that survey question.