Retirement Security Campaign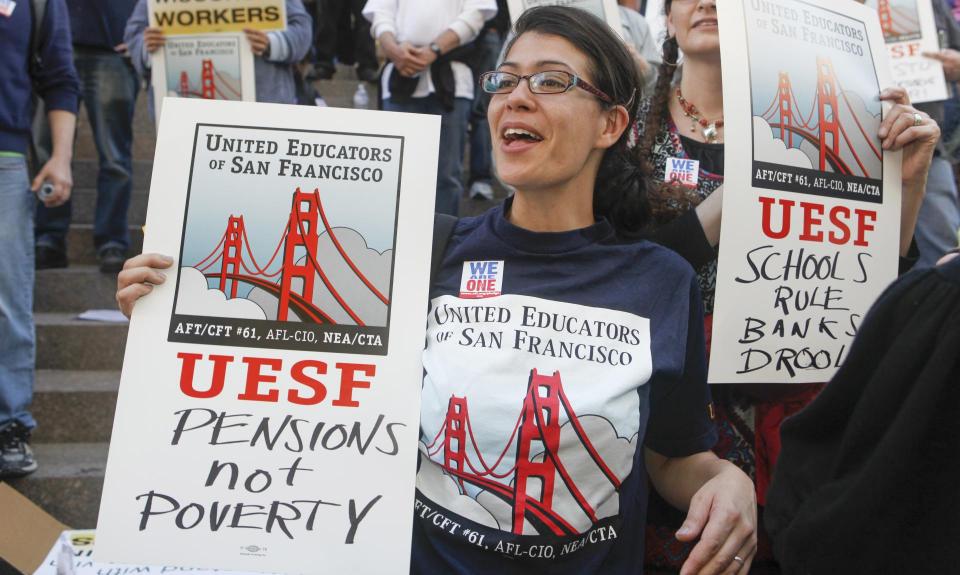 The CFT is committed to ensuring that all CFT members have a safe source of retirement income. To achieve this goal, the California State Teachers' Retirement System (CalSTRS) and the California Public Employees' Retirement System (CalPERS) must ensure that they manage the pension contributions of CFT members in their best interests. The top priority in managing these contributions is ensuring adequate funds will be available in the future to provide for the retirement income promised to CFT members.
In addition to ensuring a secure retirement for CFT members, CFT encourages both pension systems to consider environmental, social, and governance (ESG) criteria when making their investment decisions.
For a complete list of CFT's policies on retirement security, see section 5 of the CFT Policy and Positions Handbook.