Quality Education Campaign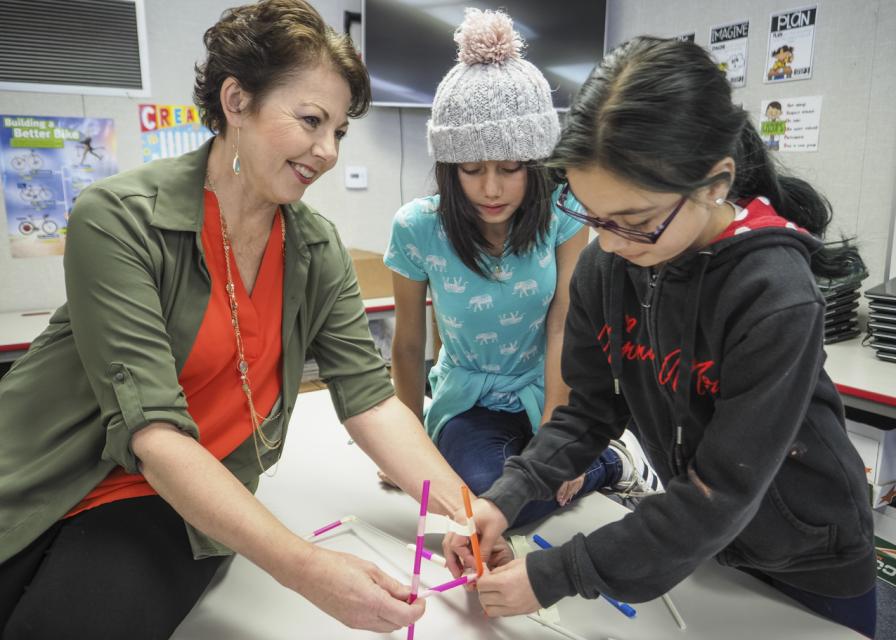 The CFT believes in full access to a high-quality education for every California student. Specifically, the CFT stands for the following issues:
We champion the cause of public education. We believe that all children, regardless of race, creed, color, national origin, disability, sex, sexual orientation, gender identity or expression, and social, political, or economic status, must be afforded the right to a high-quality education.
We believe schools must be adequately funded, safe, and clean with well-equipped classrooms and state-of-the-art instructional materials.
We advocate for high-quality instructional services for all students at every level of the education system. This includes early childhood education for all children, small class sizes to ensure personalized learning environments, and a well-rounded curriculum that includes the arts, physical education, and foreign language instruction.
We believe in addition that schools and classrooms must be focused on educating the whole child – meeting not only students' academic needs but also their social and emotional needs.
We believe that all students, particularly those from low-income backgrounds, should receive wrap-around services at their schools. All students must have access to adequately staffed counseling services, mental health services, librarians, nurses, guidance counselors, and after-school tutoring and support.
We believe that education is integrally linked to the social, economic, and environmental issues confronting the world, the country, and our state and local communities. Students do not learn in a vacuum. Therefore, the CFT advocates for racial equity, gender equality, social justice, civil and human rights, and environmental justice.
We support academic freedom in all classrooms so that students can explore, question, and seek solutions to relevant problems as they work toward becoming successful lifelong learners and active citizens in our society and democracy.
A voice at work matters in creating high-quality education. We believe that all education employees must have the right to organize, join a union, and collectively bargain. Education employees must have the right to bargain fair contracts that provide safe working conditions, fair compensation, and adequate retirement benefits. They must have the right to bargain issues that directly impact the quality of instruction they provide to their students and the well-being of the communities they serve.
We believe that educators must be engaged politically. Members must advocate at the federal, state, and local levels for policies that support high-quality teaching and learning and play an active role in choosing elected officials who will support those policies.