Panel Discussion: Supporting LGBTQ+ Communities
Webinar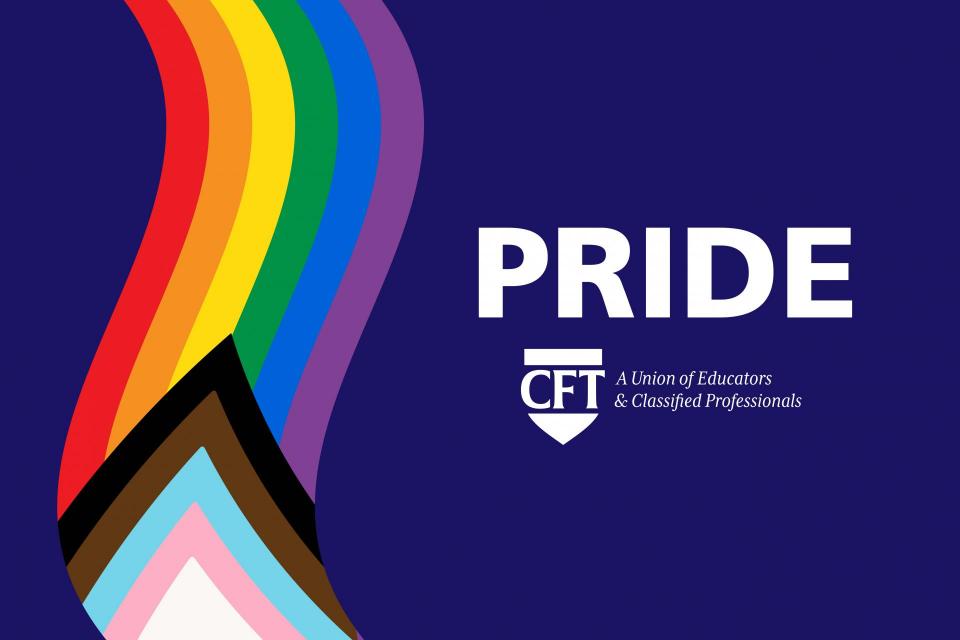 Given the recent attacks on the LGBTQ+ community across the country, CFT will be hosting a panel discussion for our members to gain knowledge and understanding of what we can do together to mitigate these attacks and provide resources to help our communities. Please join us for this important and much-needed discussion.
OBJECTIVES
To get legal updates on the anti-LGBTQ+ legislation that is being introduced across the country
To disseminate information on how we can help empower the LGBTQ+ communities and allies
To gain an understanding of the rightwing attacks and how they part of a bigger strategy to attack democrats and harm our LGBTQ+ communities
To share resources
DISCUSSION
INTRODUCTION
Jeff Freitas CFT President
MODERATOR
Lacy Barnes CFT Senior Vice President
PANELISTS
Hans Johnson President, Progressive Victory (Facebook link)
Tami Martin Legislative Director, Equality California
Leo Miras Attorney, Lambda Legal
Find CFT's new toolkit of curated resources for Pride Month.