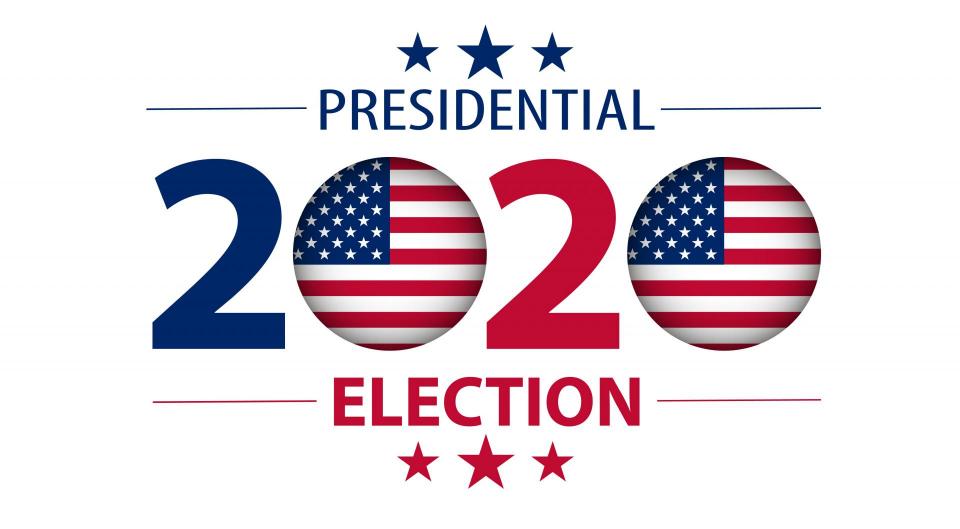 In November 2020, CFT members will join voters around the country to cast their ballots for the next president of the United States. While we know that every election day is an important one, the upcoming election will represent an historic turning point for our country.
In the coming weeks CFT will run a series of brief surveys to better understand the issues that are important to California members in the presidential election. The information gathered in these surveys will be used to inform how CFT will weigh in during the formal AFT endorsement process.
We not only have the opportunity to elect a president who understands the value of public education, but one who will stand up for the rights of working people.
AFT President Randi Weingarten said it best: "Our number one goal is to elect a president who shares our values and that means beating Donald Trump. But to win our endorsement, candidates will have to walk the walk, not just talk the talk."
Results from the CFT presidential surveys
Thanks again to the CFT members who took the time to answer our four presidential issues surveys. The information gathered in the surveys will be used to inform how CFT will weigh in during the formal AFT endorsement process. Below is a review of the top priorities identified by CFT members in the surveys:
Survey 1: The Issues That Matter Most – CFT members who responded to our first survey indicated that their three most important issues in the presidential election include addressing environmental and climate justice, protecting public education, and healthcare.
Survey 2: Education Issues – Respondents to our second survey on education issues indicated that their four top priorities were full funding for schools, professional pay and benefits for school workers, addressing the privatization and corporatization of schools, and tackling the student debt crisis.
Survey 3: Kitchen Table Issues – In our third presidential survey on kitchen table issues, CFT members were overwhelmingly in favor of enacting Medicare for All. Respondents' priorities on retirement security focused on protecting defined benefit pensions and ensuring the long-term viability of Social Security. In terms of addressing the affordability crisis, CFT members who answered the survey overwhelmingly wanted billionaires to pay their fair share.
Survey 4: Climate Change and the Environment – In our final survey, CFT members were in favor of taking a bold approach to addressing climate change, prioritizing aggressively cutting CO2 emissions to fall by 45 percent by 2030 (The '12 year' mark), implementing the Green New Deal, and re-entering and strengthening the Paris Climate Agreement.
Watch the MSNBC Presidential Forum on Education
Public education was front and center on Saturday, Dec. 14, during a forum on the 2020 presidential election. The nation heard from candidates Michael Bennet, Joe Biden, Pete Buttigieg, Amy Klobuchar, Bernie Sanders, Tom Steyer and Elizabeth Warren at "Public Education Forum 2020: Equity and Opportunity for All" in Pittsburgh.
The candidates and how AFT endorses

We also urge members to visit the AFT Votes election page, where the AFT's presidential endorsement process is laid out and where there are more opportunities for members to offer input about the issues that are important to them. The site also includes links to AFT town halls with the presidential candidates, a debate watch toolkit, and more resources.
You will also find AFT's comprehensive candidate fact sheets on all of the major Democratic candidates. They include the candidates' positions and track records on major topics including:
Workers' voice & labor
Education
Healthcare & workplace safety
Jobs & the economy
Democracy
Which candidates endorsed Schools and Communities First?

CFT members will join thousands of activists in the coming weeks to gather signatures to place this critical initiative on the ballot. The Schools and Local Communities Funding Act will restore over $11 billion per year to California schools, community colleges, health clinics, and other vital local services.
The following presidential candidates have formally endorsed this important measure:
Joe Biden
Cory Booker
Pete Buttigieg
Julian Castro
Bernie Sanders
Elizabeth Warren
Are you registered to vote?
The California Primary Election will be held earlier than ever before — on March 3, 2020. Please make sure you are registered to vote. If you have you moved recently, you will need to re-register. The deadline to register to vote in the state primary is February 27.