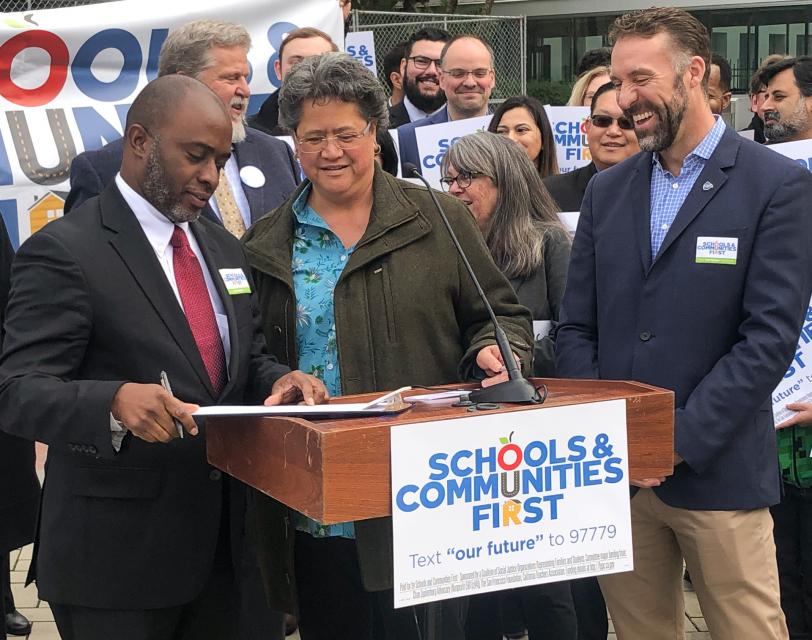 California State Superintendent of Public Instruction Tony Thurmond formally endorsed the Schools and Communities First initiative on January 28 before a crowd of educators, support staff, parents, and students on the south steps of the State Capitol .
Joined by CFT President Jeff Freitas and leaders of the California Teachers Association and the California Parents Teachers Association, Thurmond became the first statewide elected official to endorse the measure, which will bring in over $12 billion for schools and local communities by closing corporate property tax loopholes.
"As the head of California's K-12 educational system, it is my top priority to champion policies which give our students more opportunities to succeed. That's why I'm endorsing the Schools and Communities First initiative," said Thurmond. "If we're serious about addressing the historic inequities within California's educational system and delivering results for our students, we all need to step up and pass this initiative."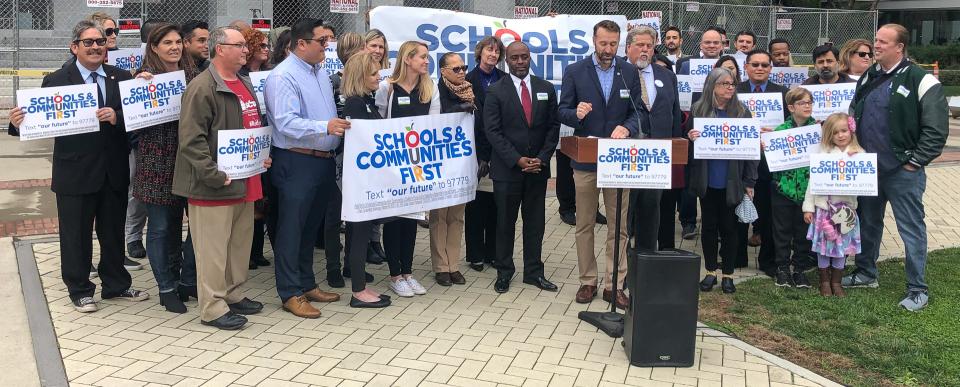 In thanking Thurmond for his endorsement, Freitas referenced the superintendent's years of successful advocacy for schools and students. "As the state's foremost education leader, and a decades-long advocate for our students, Tony understands the power and promise of what a quality public education means for every student and community in California," said Freitas. "And that is why we are here today. Because the Schools and Communities First initiative will reclaim $12 billion every year for schools and local communities to fund classrooms and critical local services that our students and their families rely upon."
Thurmond's endorsement comes as momentum continues to build behind this critical initiative, which would close property tax loopholes while protecting residential property and small businesses. A recent poll conducted by the initiative campaign found 58 percent of likely voters support Schools and Communities First. Also this week San Francisco Mayor London Breed and the LGBTQ advocacy organization Equality California threw their support behind the measure.
CFT members from every corner of the state continue to work hard alongside fellow union volunteers and community allies to gather signatures and qualify this important measure for the November ballot.