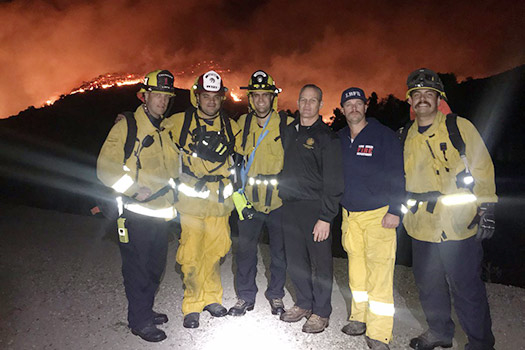 With fires raging throughout California once again, CFT is actively in contact with members in the impacted areas, working to ensure that they remain safe. So far we know that one CFT member has lost their home and that hundreds more have been evacuated.
If any CFT members you know have been impacted by the fire, please have them contact our Berkeley office ASAP at 510-523-5238, to help arrange for assistance.
If you are interested in supporting fellow CFT members who may need assistance because of the fires, please consider giving to the CFT Disaster Relief Fund. Contributions of any amount are much appreciated, and can be made by making a check payable to 'CFT Disaster Relief Fund'. Please mail checks to:
CFT Disaster Relief Fund
California Federation of Teachers
2001 Center St.
Suite 600
Berkeley, CA 94704
The California Labor Federation also has set up a web resources page if you would like to assist other unions who are coordinating support efforts for their members. Fast Company also has a great resources page for other organizations that are organizing relief efforts on the ground, including for pets.
CFT is also working with our national affiliate, the American Federation of Teachers, to gather resources in support of the school communities who have lost their campuses and buildings in the Camp fire in Paradise. We will update you on that process when more information becomes available.
A special thanks to all of the firefighters, first responders, and emergency personnel who are helping our communities survive the catastrophic fires across the state. Your efforts are not only saving lives, but giving hope to those impacted by the fires.
Our hearts goes out to the victims of the California wildfires and their families.