Feb-Mar 2022
Volume 75, Issue 3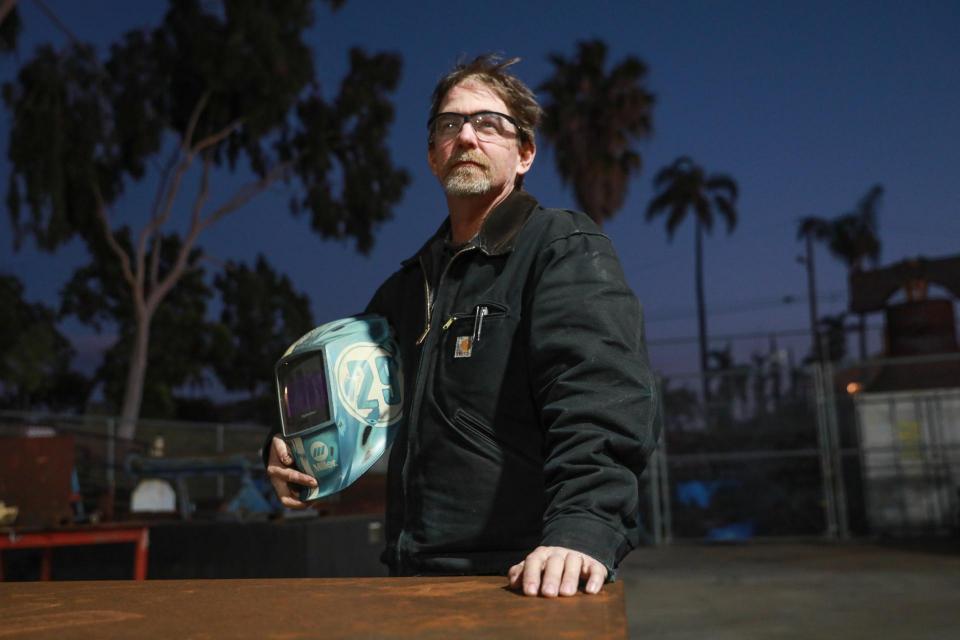 ALL-UNION NEWS
Stand up to defend free thought, honest history, and gender identity
Together we can fight for what is right for our school communities, what is right for our students, and what is right for us. If we fail to value diversity, inclusion, and opportunity, we fail our students. If we fail to break down the barriers that keep us from connecting with students, the system will fail. Working together and with community partners, we will not fail, says CFT President Jeffery M. Freitas.
---
PREK-12 SCHOOLS

Pandemic magnifies long-standing challenges in Special Education
Heather Molloy, above, participated in the EC/TK-12 Council's Special Education Summit, where members wrote a resolution last month calling for changes to the Education Code, which she thinks desperately needs updating. Read about how the Council wants to tackle the lack of uniformity in salaries, caseloads, and services, grown more disparate during the pandemic.
---
CLASSIFIED

Classified leaders embark on statewide Listening Tour
After more than two years of pandemic obstacles, officers of the CFT Council of Classified Employees embarked on a statewide listening tour of AFT local unions representing classified employees. The message from San Diego County to the San Francisco Bay Area: "People are pressing through the pandemic, standing strong and — as always — helping our students."
---
COMMUNITY COLLEGE

What does losing healthcare look like for part-time faculty?
Mike Bradbury says having reliable healthcare would change his life. Bradbury teaches a night welding class in San Diego. The self-described "blue-collar guy" — who never thought he'd be a teacher — is committed to the work. But he lost healthcare when his classes were cut during the pandemic. See how three part-time faculty members have been affected by a loss of healthcare and how CFT is fighting back in its campaign to secure $200 million in state monies to provide health insurance to part-time faculty.


Part-time faculty – please complete our survey!
Complete this survey and help CFT win quality, affordable healthcare for all part-time faculty in California. The results will strengthen our advocacy in the state Legislature and support local unions to negotiate improvements.
---
UNIVERSITY

Green New Deal Committee steps up UC-AFT climate action
The UC-AFT has formed a Green New Deal Committee to develop positions on climate and environmental issues within the university. The 12 founding members have plans to help lead climate coalition work on UC campuses and in UC communities throughout California.
---
RETIRED

Union elders preserve history for future generations
"How do we make the best use of our history?" One local union takes on this question as it marks the 50th anniversary of its founding. The Retiree Chapter at AFT Local 2121 has embraced an ambitious oral history project to preserve the union's history.
---
QUICK TAKES

CFT endorses Gavin Newsom, Tony Thurmond for June 7 primary
The CFT has been preparing for the California Primary Election by conducting candidate interviews for the state's top offices and legislative seats. All statewide constitutional offices will be on the ballot, and CFT has endorsed a candidate for each seat.

CFT introduces 7 bills in state Legislature
The CFT has put forward several bills that provide equity for members and help combat the severe staffing shortage. Our sponsored bills will increase the cap for part-time faculty in the community colleges, ensure fairness during classified personnel investigations, and call for the first-in-the-nation wealth tax on individuals who have a net worth of $50 million or more.

CFT awards scholarships to 18 high school seniors
Congratulations to our newest Raoul Teilhet Scholars! Through our program, children or dependents of CFT members in good standing are eligible for $3,000 or $1,000 scholarships. This benefit of union membership has helped 759 students reach their high education goals.