Fall 2021
Volume 33, Number 1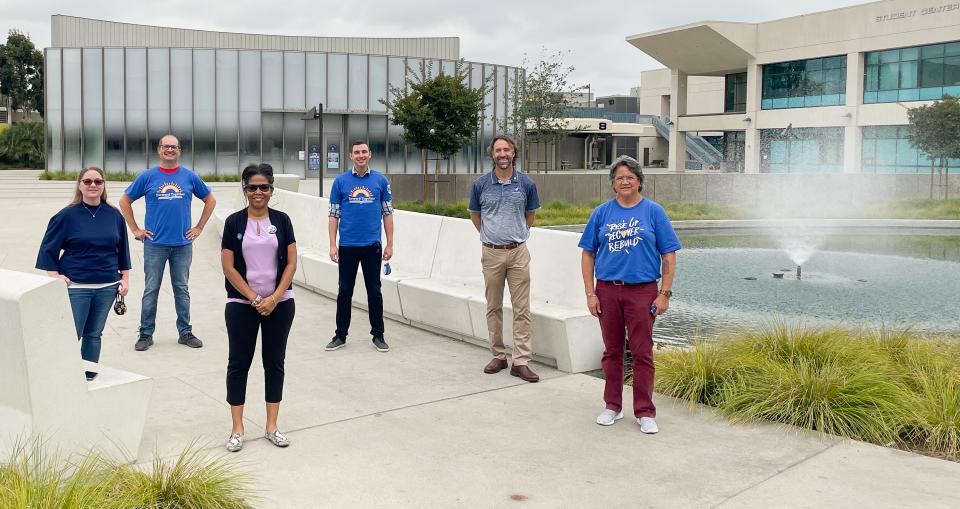 COVID — Locals negotiate vaccine stipends and retention of health benefits, create hardship funds
Adjuncts have been hit especially hard by the decline in student enrollment, limited support services, and inadequate or even non-existent access to healthcare. Yet in the midst of this pandemic faculty unions have continued to provide the help and support they can in what are tough times.

Dignity and respect for adjuncts during Campus Equity Week!
This annual ritual draws attention to the conditions of faculty working on temporary, low-paid contracts, who now constitute the majority of college instructors. Campus Equity Week runs from October 25-29, but what's more important is that campus communities get out the word this fall before the budget and legislative process begins. Find our toolkit here.

CFT sets sights on healthcare for part-time faculty
The widespread lack of healthcare has long been a core issue for part-time faculty, and CFT is launching a new statewide campaign to secure equitable healthcare for part-time faculty.

Borrowers denied loan forgiveness have one year to seek waiver, thanks to AFT legal victory
After years of pressure and lawsuits from AFT and other advocates, the U.S. Department of Education recently announced sweeping changes to the Public Service Loan Forgiveness program that will make it easier to qualify and easier to achieve forgiveness.

Governor vetoes increased workload cap
There were gains in funding for adjuncts in the state budget, but there was also disappointment with Newsom's last-minute veto of CFT-sponsored AB 375 to raise the teaching cap in a single community college district from 67% to 85%.

How contingent faculty can win "Power Despite Precarity"
Alienation and powerlessness are two words that often define what many call the "contingent condition." Long-time activists Joe Berry and Helena Worthen show how it doesn't have to be that way in their latest book, Power Despite Precarity: Strategies for the Contingent Faculty Movement in Higher Education.

Santa Maria local president follows his passion
Mark James Miller's dedication to teaching and unionism has been steadfast, and so has his passion for writing. Upon publication of his second novel, Miller reminds us, "Whatever your passion is, don't lose sight of it."
---
YOUR UNION IN ACTION

Lecturers rally at UC campuses in statewide action
At rallies on every UC campus, lecturers spoke out against churn — the practice in which the university encourages a high rate of turnover. Stopping the churn is one of the key UC-AFT demands in its two-year struggle for a fair contract.
---

In Memoriam
We gratefully acknowledge those activists who gave their all and inspired many in the long struggle to win equity and social justice for part-time faculty. Two such heroes are Paul Baltimore and Ken Taira.
---

CFT surpasses $2 million in scholarships awarded
The CFT has now awarded more than $2 million through our Raoul Teilhet Scholarship program. Children or dependents of CFT members in good standing are eligible for $3,000 scholarships. High school seniors may apply now; the deadline is December 15.
---

CFT releases faculty salary comparisons
Find our annual salary comparisons for part-time and full-time faculty in community college districts across the state.
---

New group takes bold steps for higher ed justice
A new coalition has emerged from the New Deal for Higher Education. Higher Education Labor United, or HELU, is a consortium of 98 higher education union locals representing more than 500,000 workers.
---
Take the EdSource working conditions survey!
EdSource is asking for CFT's cooperation in gathering data from part-time community college classroom faculty throughout the state by completing this short survey. Your answers will inform their reporting and they will share the data collected with the CFT.