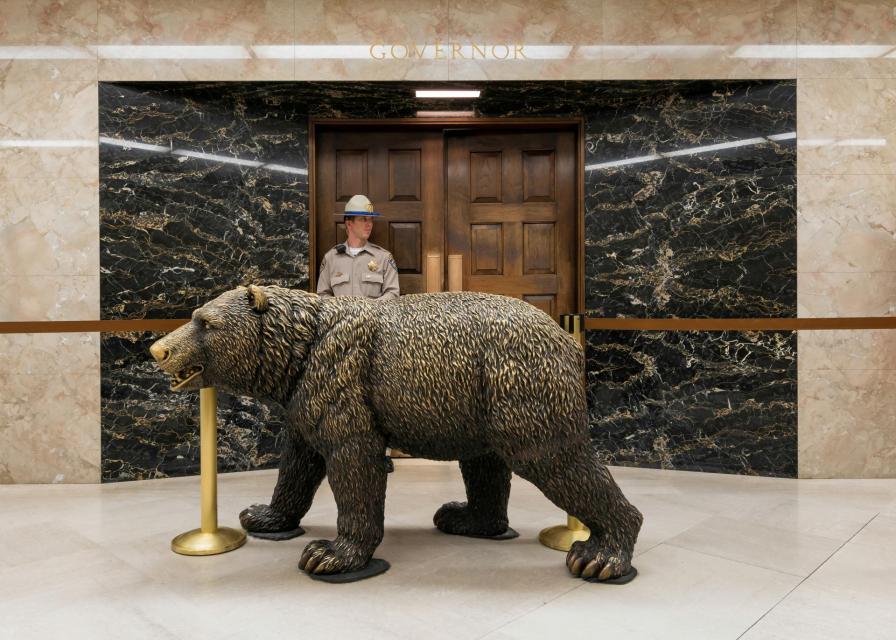 "Bittersweet" might be the best word to describe CFT's legislative efforts on behalf of part-time faculty this year, with gains in categorical funding, but a last-minute veto of the union-sponsored bill to raise the teaching cap in a single community college district from 67% to 85% — AB 375.
Despite concerns raised by the COVID pandemic and how it would impact state revenues, California saw an increase in revenues as a result of a sharp rise in income among the wealthy and high-income earners. Education workers, in general, can be thankful for the passage of the CFT-supported Proposition 55 in 2016, which extended by 12 years personal income tax increases approved by voters in 2012 on annual income over $250,000, with the money going to K-12 and community colleges. The end result was a 5.07% cost-of-living adjustment for community college districts.
Additionally, CFT was able to secure $100 million in categorical funding for more full-time hires, and an ongoing increase of $10 million annually to the state part-time office hours fund, along with an additional one-time $90 million bump. The $10 million boost represents an increase of more than 80% over the annual $12 million previously allotted.
But part-time faculty experienced a setback with CFT-sponsored AB 375. Carried by Assemblyman Jose Medina, D-Riverside, chair of the Assembly Committee on Higher Education, the bill passed both the Assembly and the Senate before being vetoed by the governor on October 8, just two day before his bill-signing deadline.
In his veto message, Governor Newsom cited "significant ongoing cost pressures on the state and community college districts, potentially in the hundreds of millions of dollars," he envisioned with the bill becoming law, despite the CFT perception that the bill was largely cost-neutral.
The dollar figures the governor alludes to are based on an analysis made by the California Community College Chancellor's Office which assumes that with some 40,000 adjuncts statewide, lifting the cap would trigger district healthcare obligations amounting to $11,000 per adjunct, per year.
It should be noted that Affordable Care Act regulations mandate coverage only if an adjunct were able to teach a load in excess of 86%. Further, what existing adjunct healthcare programs there are in various districts go into effect when an adjunct teaches a 33% to 60% load, below even the 67% cap. Effectively speaking, adjuncts who are getting healthcare now would not receive additional healthcare benefits. Further, as the number of sections available for adjuncts to teach is limited and in fact, decreasing due to enrollment declines, it is hard to imagine all adjuncts being able to teach an 80-85% load when the majority of adjuncts statewide teach less than 67%.
In a note of promise, Governor Newsom said in his veto: "I am committed to considering options to support our community college part-time faculty in my forthcoming January budget proposal."
Jim Mahler, president of the CFT Community College Council and chair of the CFT Legislative Committee, said, "Let's hope he is earnest about working on a solution."
The Community College Chancellor's Office has already requested $300 million in the next state budget to address part-time issues.

— By Geoff Johnson, assigning editor of Part-Timer, member of the CFT Part-Time Faculty Committee and the AFT Guild, San Diego and Grossmont-Cuyamaca Community Colleges