Classified Resources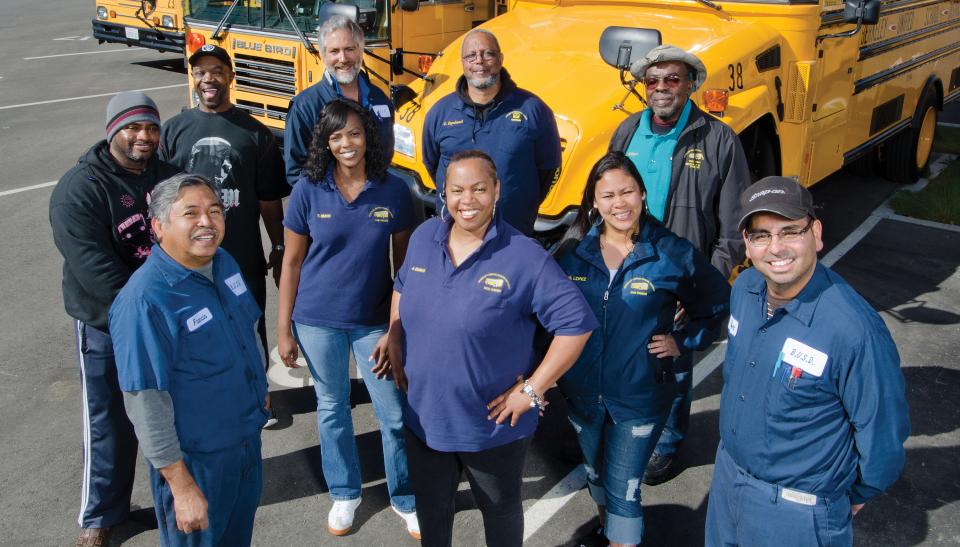 Union Media
Organizing Materials
Get to Know Your CCE!

Learn more about the officers of the Council of Classified Employees on this flyer.

How Can You Participate?

Learn how you can get involved in the Council of Classified Employees and the larger CFT on this flyer.

Poster:

Be a UNIONIST – United in Fighting for Fairness, Prosperity, Justice, Equality. Post this colorful piece in your workplace!
Know Your Rights
Know Your Rights: A guide to workplace laws for classified employees and paraprofessionals in California

is a comprehensive 40-page analysis of the California Education Code as it relates to classified employees and paraprofessionals covers topics such as hours of employment, vacation and leaves, refusal to perform unsafe work and collective bargaining rights, plus the federal Family and Medical Leave Act. It also contains your Weingarten Rights.

CalOSHA Health-and-Safety Rights for Workers:

This concise booklet produced by the Department of Industrial Relations/Cal-OSHA outlines the injury and illness prevention program required by your employer under the California Labor Code, your right to a workplace inspection, your right to refuse hazardous work, and your right to obtain documents and records.
Classified School Employee Week
Once a year, we make an extra effort to celebrate the support staff and paraprofessionals who help our early childhood centers, schools, and colleges succeed. Classified School Employee Week is the time to showcase our work. It is celebrated during the third full week in May of each year. The next Classified School Employee Appreciation Week is May 15-21, 2022.
Retirement System
CalPERS is the retirement system for numerous groups of public employees in California, including many members of the classified service. The CCE monitors CalPERS actions and sends a representative to its board meetings. The liaison to CalPERS is Mike O'Neill, a bus driver and member of the Jefferson AFT Federation of Teachers, AFT Local 1481.
Classified Voice in Community Colleges
The Consultation Council of the California community colleges comprises 18 representatives who have an opportunity to advise the chancellor and board of governors on state policy decisions. Thanks to successful CFT-sponsored legislation, classified staff have two seats on the council. The CFT representative on the Consultation Council is Luukia Smith, CFT Secretary Treasurer and a former classified employee.