Part-Time Faculty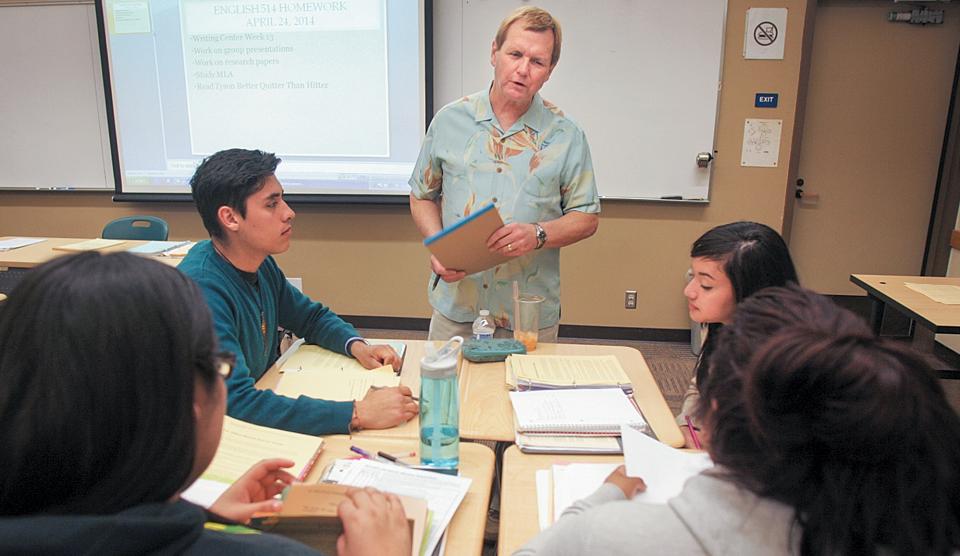 Part-time faculty play a very active role in the union and the CFT has a standing committee dedicated to the issues of part-time faculty. The purpose and goal of the CFT Part-Time Faculty Committee is to advance, through political action and collective bargaining, the interests of contingent faculty in both public and private higher education. Find resources for part-time faculty created by committee members, and more, on this page.
Resources
Part-Time Faculty Salary Comparisons
Find the CFT's annual salary comparisons for part-time and full-time faculty in the Community College Resources section.
Part-Time Faculty Issue Paper
This single-page issue paper provides an overview of issues facing adjunct faculty in California.
Retirement Primer for Part-Timers
It is highly unlikely that a part-timer's retirement benefits from teaching will provide enough income for retirement. Nonetheless, participating in some sort of retirement plan is usually better than participating in none at all. To make informed decisions, part-timers should understand their retirement options, understand how their chosen retirement plans work, be able to estimate their benefits from their plans, and understand what, if anything, they can do to increase their retirement benefits. This primer, written by a former San Francisco part-time instructor, attempts to address those issues. Special attention is given to the CalSTRS Defined Benefit Program because a large number of part-timers are members of that retirement plan and because its benefit calculations are complex.
Useful Links
Adjunct Nation News, opinion, analysis and more for the Adjunct Faculty Nation
California Part-Time Faculty Association (CPFA) Professional association advocating for part-time faculty statewide
Campaign for the Future of Higher Education (CFHE) A new grassroots national campaign to support quality higher education launched in January 2011 by leaders of faculty organizations from 21 states
Coalition of Contingent Academic Labor (COCAL) Integrated network of North-American activists for part-time and non-tenure track faculty
Coalition on the Academic Workplace (CAW) A group of higher education associations, disciplinary associations, and faculty organizations committed to addressing issues associated with deteriorating faculty working conditions and their affect on students in the United States
Faculty Association for California Community Colleges (FACCC) Information about retirement, unemployment insurance and filing, and, for members, health insurance options
New Faculty Majority The national coalition for adjunct and contingent equity