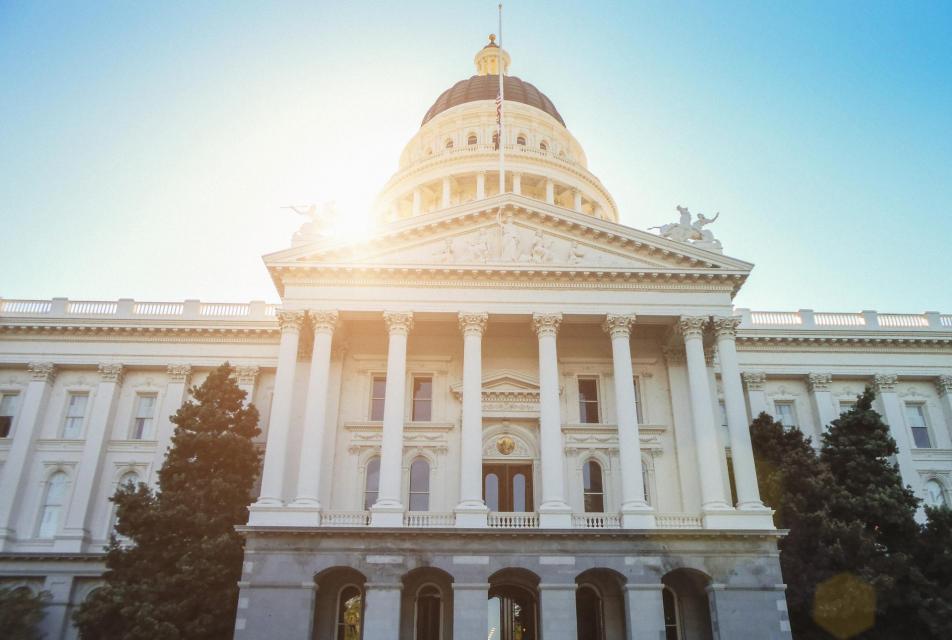 The governor signed three of four CFT-sponsored bills that made it to his desk in year one of the current two-year session. The session closed on September 10 and Governor Newsom had until October 10 to sign the bills.
Besides our sponsored legislation, the CFT's top concerns during this session were related to COVID-19 workplace safety, including extending paid sick leave for COVID-related illness, and the use of Independent Study as a temporary fix for distance learning in K-12 schools.
The governor's action on CFT-sponsored bills
SIGNED — AB 438 (Reyes, D-Grand Terrace)
Equity in lay-off notice for classified employees
Provides permanent classified school employees and those who become permanent classified school employees with the same rights to notice and hearing with respect to layoffs as are provided to certificated employees of school districts, including teachers and administrators, and academic employees of community college districts. If classified positions must be eliminated as a result of the expiration of a specially funded program, the bill would require written notice of the layoff date and certain rights be given to the classified employees not less than 60 days before the effective layoff date.
SIGNED — AB 1550 (Rivas, Luz, D-Arleta)
Labor relations and exclusive representation at UC
If the University of California adds to the academic senate, an existing job classification that was previously outside of the academic senate, and employees in that job classification were represented by an exclusive labor representative, this bill would require continued representation of that job classification and those employees by that exclusive representative.
SIGNED — SB 294 (Leyva, D-Chino)
Removes service credit limitation during leave of absence for labor union service
Removes the 12-year limitation for service credit earned on a compensated leave of absence for purposes of service with a labor union. The bill states that this leave is in addition to any leave to which public employees may be entitled by other laws or by a memorandum of understanding or collective bargaining agreement. SB 294, for purposes of provisions relating to community college districts, would apply its provisions retroactively to service as an elected officer in a public employee organization occurring after August 31, 1978, and would prescribe a process and conditions for receiving service credit in this context.
VETOED — AB 375 (Medina, D-Riverside)
Changes workload to 85% for community college part-time faculty
Requires that negotiation on reemployment preference for part-time, temporary faculty assignments be based on the minimum standards not exceeding 80% to 85% of a full-time equivalent load (up from 60% to 67%) and would prohibit the community college district from restricting the terms of the negotiated agreement to less than that range, unless explicitly agreed upon by an individual part-time, temporary faculty member and the district.
COVID and the Legislature
The 2021-22 legislative session continued to operate under unique rules to accommodate the dangers of COVID-19. The Capitol building was closed to the public since the governor's original shelter-in-place order, however special accommodations were made for limited visitation to provide testimony to committees. Given this limited ability for CFT to advocate as it has in the past, it remains a challenge to communicate our priorities to the Legislature.
Despite these challenges, CFT members, leaders, and staff have been submitting public comments, written letters, and engaging in direct meetings with the administration and legislative offices as best we can.
Furthering the current difficulties, the Legislature had self-imposed rules that limited the subject matter and number of bills. This impacted CFT's ability to secure authors for legislation, and is the reason several CFT-sponsored bills were held back.
This fall, the CFT will be preparing to move our "two-year bills" and researching ideas for future legislation. With an unprecedented expansion of public education funding in this year's state budget, we anticipate more advocacy needs in early childhood education and an effort to hold funding harmless from impacts of the pandemic.
Bill summary break-outs
Below are break-out summary reports with updates for CFT-sponsored bill as well as other important legislation the CFT has taken positions on. There are also many bills the CFT monitors in case of amendments or other reasons for the union to take a position.