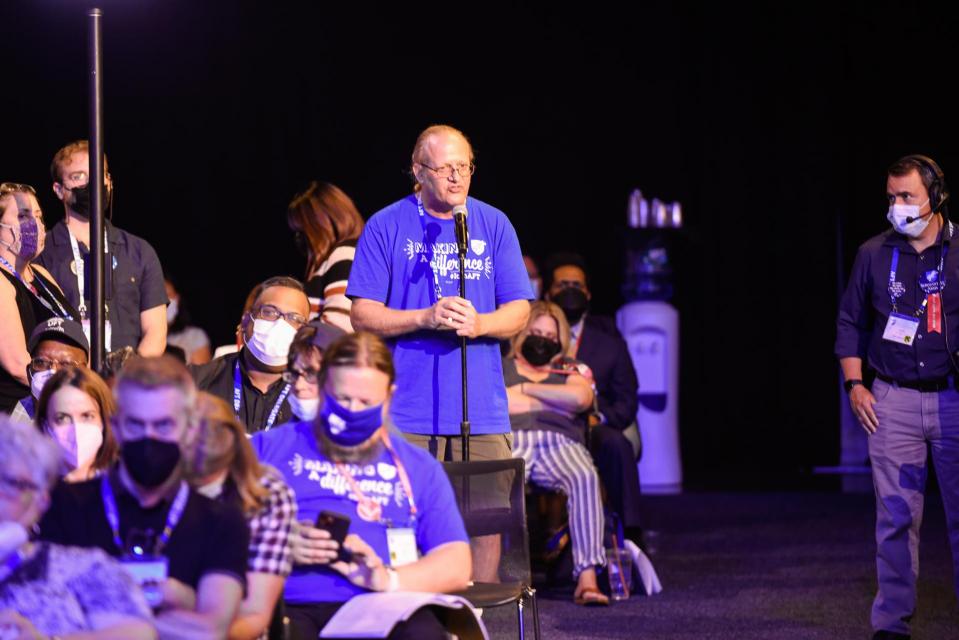 CFT once again demonstrated its commitment to adjunct/contingent faculty by submitting and winning unanimous passage of its resolution "Calling for Department of Education Study of Pay and Benefit Inequity" at the AFT Convention July 15 in Boston.
The rationale for the resolution is simple: Adjunct/contingent faculty are overused and forced to endure terrible and unequal working conditions and "such widespread inequity must be called out," and ultimately, "the appropriate measures to address this inequity, to the fullest extent possible must be engaged."
The resolution states the problem in clear terms, citing statistics from AFT's own Army of Temps Report, and AAUP, which has recently affiliated with AFT as a higher education labor partner. They report that adjunct/contingent faculty comprise 73% of all college faculty, and that of these faculty, 40% or more experience job insecurity and struggle to meet monthly expenses. Two-thirds make less than $50,000 a year, and 37% of those over 50—who are a majority of adjunct/contingent faculty—do not know how they will manage in retirement. The resolution asks that the:
AFT directly request the U.S. Department of Education to fully investigate, by use of a national study, the plight of adjunct/contingent faculty and the severe inequities of pay and overall benefits they endure as the majority workforce as U.S. higher ed faculty, and publish the results of said study.
Following passage of the resolution, the next step will be for AFT to draft a letter to the Department of Education through the AFT Higher Education Program and Policy Council. The "Higher Ed PPC" is an appointed leadership group of representatives from AFT locals across the nation, with several from California, including CFT Senior Vice President Lacy Barnes, co-chair of the group. Barnes says the council will be ready to act.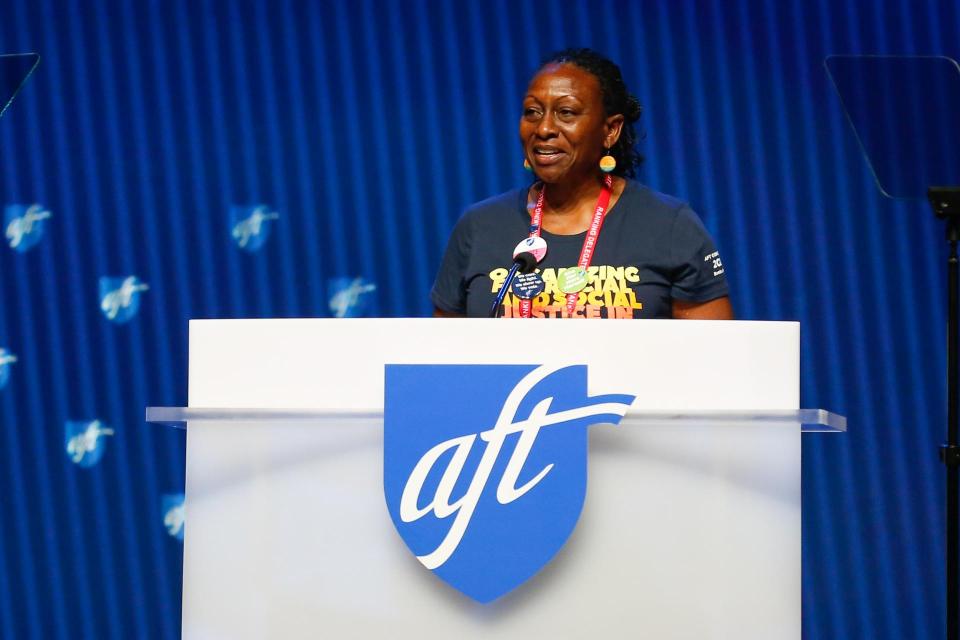 "CFT wants to see this move forward," she said. "It is an important component in the achievement of CFT's Strategic Plan for faculty equity." Barnes expects strong support from the PPC in part because "such a measure would also support the policy outlined in the New Deal for Higher Education campaign."
A national study of adjunct/contingent working conditions is not unprecedented. In January 2014, the U.S. House Committee on Education and the Workforce published "The Just In-Time Professor." In the final sentence, regarding the problem of schools balancing their budgets "on the backs of adjuncts," the report said "increased budget transparency for institutions of higher education would be a critical step in understanding the nature and necessity of this now-pervasive labor practice and…how it may be changed."
A U.S. Department of Education study would force that transparency.
The greatest challenge in bringing equity to part-time faculty is to not allow the "adjunct crisis" to be painted as a nebulous problem beyond solving, or simply beyond the public will to address.
It is not.
"Adjunctification" prevails because of 1) its creeping convenience as budget-challenged administrators slouch towards faculty casualization, and 2) policymakers projecting the problem as one beyond measure, unsolvable beyond limited gestures for higher yet not equal pay, a smattering of new full-time positions, and perhaps a few dollars for part-time faculty to hold office hours.
The key in addressing both problems is by taking the second first—know the problem and know what resources it takes to fix it.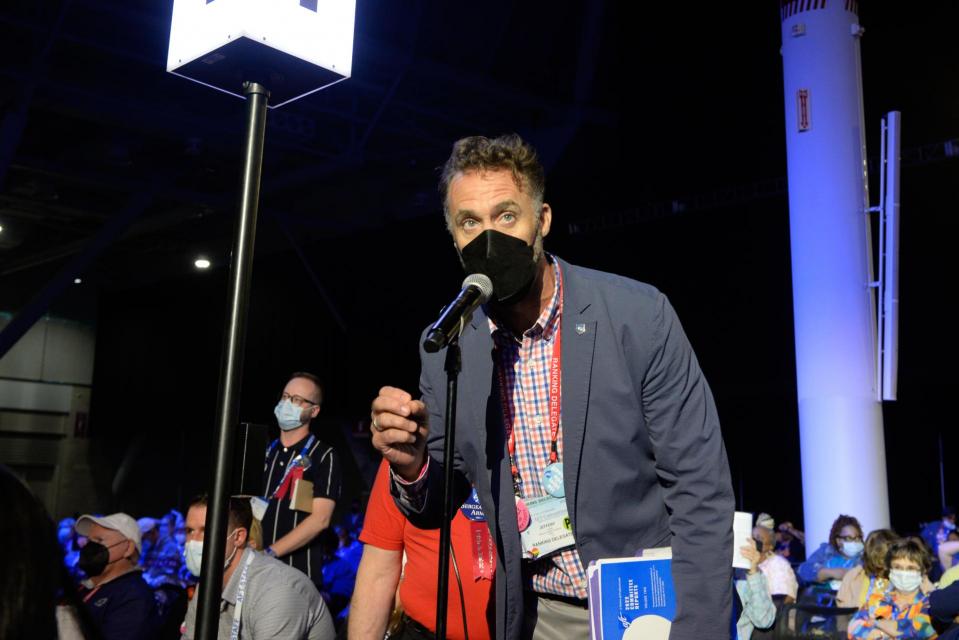 Understanding the cost of the problem can lead to results, as shown by CFT's successful campaign to win $200 million in ongoing annual state funding for part-time faculty healthcare. When the California Community College Chancellor's Office made the inflated claim that the cost of insuring the state's part-time faculty would be $400 million, it gave CFT the impetus to press the governor to address adjunct healthcare, and when the CFT Research Department showed it could be done for less, it became a reality.
In a similar manner, the numbers from a U.S. Department of Education study could be disaggregated so the cost of inequity could be broken down by state, by system, by institution. Those numbers would help create targets for legislative and contract campaigns in the coming years.
Admittedly, such a study would not create equity for adjunct/contingent faculty, but it can create a path and ultimately a destination which does not necessarily eliminate faculty working part-time, but would eliminate the system in which faculty who are not full-time are treated differently that their full-time counterparts.
Talk of such a destination is increasingly within the realm of possibility. In March, CFT State Council passed a significant resolution to develop a strategic plan to end the two-tier system in California community colleges.
What could an end to a two-tier system look like? At the very least, it would involve equal pay and benefits for equal work, including retirement. It would also involve all faculty enjoying equal opportunity to participate in shared governance, committee work, and evaluations. Further, it would involve a significant increase in full-time tenure track faculty, but at the same time, provide equal job security protections for part-time faculty who choose to work part-time, because their work is of equal value. In this sense, it would not be an end of tenure, but an expansion of it.
The problem, while manifested at the state and local levels through the underfunding of public higher education, is in fact a national problem whose true extent can only be tackled by a comprehensive national study which directly compares the total pay and benefit disparity between full-time tenure track faculty and their adjunct/contingent counterparts. That disparity is the price of solving the problem.
— By Geoff Johnson, assigning editor of Part-Timer, member of the CFT Part-Time Faculty Committee and the AFT Guild, San Diego and Grossmont-Cuyamaca Community Colleges