Mar 2022
Volume 75, Issue 4
Special Edition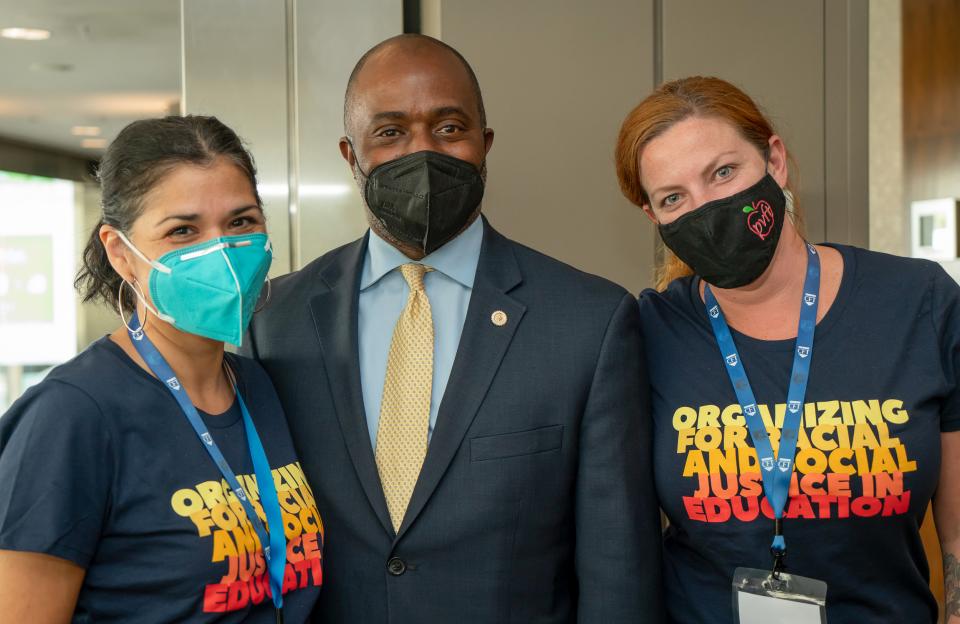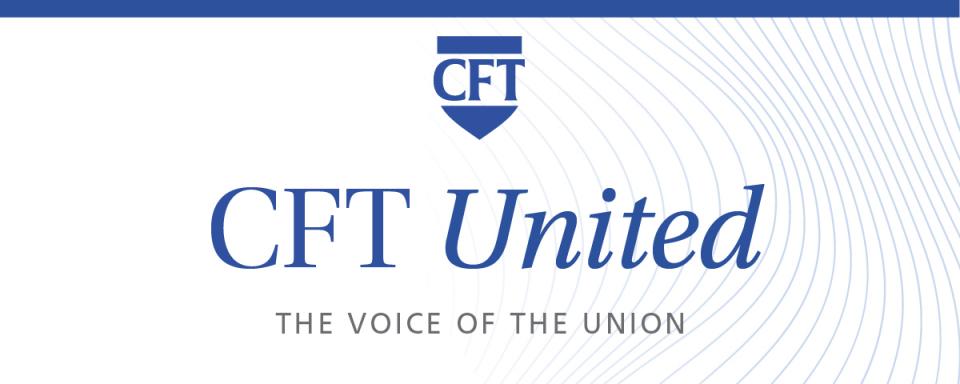 Members organize for racial and social justice in education
About 200 CFT members from around the state converged in San Francisco for a Leadership Conference — the first time they'd been able to join together for such an event since the state shut down for COVID two years ago. Under the theme "Organizing for Racial and Social Justice in Education," members gathered inspiration from State Superintendent Tony Thurmond (pictured above), AFT President Randi Weingarten, who zoomed in from the strike lines of Minneapolis, and more top-notch speakers and trainers on related topics.

---

Attorney General Rob Bonta talks social justice
California Attorney General Rob Bonta kicked off the State Council, a CFT policymaking body. A champion of public education, Bonta won a lawsuit against against the student loan servicer Navient, resulting in restitution for borrowers, and a suit against an online for-profit college that was penalized $22 million for defrauding students. State Council delegates also passed resolutions about climate change, educator recruitment, and ending the two-tier system in the community colleges.

---

How to support and mentor undocumented students
In this workshop, member trainers from the Los Rios Federation wore "Education not Deportation" t-shirts and handed out stickers and cards reading "Don't be a dream crusher, be a hope dealer." They took participants through some of the challenges undocumented students face as well as some ways to transform and influence their future.

---

How implicit bias can cause injustice
Our preferences and attitudes can lead to injustice in many areas of life, from housing and education, to the courts and healthcare. Implicit biases can subconsciously affect how we interact with others. Recognizing these biases is a step toward equity and fairness. This workshop gave strategies to understand biases and stop them from influencing our behavior.

---

Dismantling male supremacy and white supremacy
Racial justice trainer Bill Pritchett underscored that diversity is not the same as equity. Some organizations are working on diversity but skipping equity and inclusion, he said. "Make a case for why racial and gender equity is critically important to the mission of your union. We need to tie it to the strategy of our organizations."

---

Locals garner Solidarity Awards for outstanding work
The CFT also recognized two dozen local unions for their extraordinary union work to support members during the pandemic and beyond. See our honorees here.

---
Explore our new toolkit – Organizing for Racial and Social Justice in Education
We compiled the top resources from the workshops at our Leadership Conference in one location. Resources on implicit bias, working with undocumented students, intersectionality, community schools, and more — find it all here in our new toolkit Racial and Social Justice in Education!