Spring 2019
Volume 9, Number 2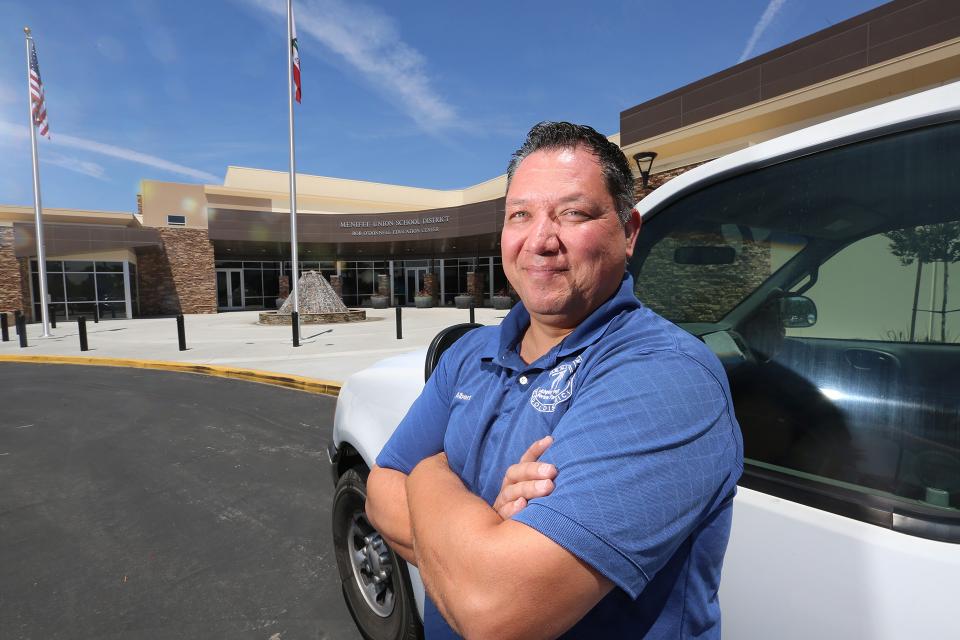 Classified members share spotlight with teachers at Centennial Convention
Classified begin the CFT's next century with their highest profile yet when a classified employee is elected to the union's second highest office…and more. Read about it here.
• Be UnionStrong! Get your union gear in our 100th Anniversary Store!

Celebrate yourself during this Classified School Employee Appreciation Week!
We know that classified employees, paraprofessionals, and support staff make our childcare centers, schools and colleges work. You make a difference every day!
Honor and celebrate your work this week – be "classified and proud"!
Transportation services: Jobs returned when contracting out fails, drivers get more training
Union returns transportation jobs after district contracting out fails, and drivers concerned about safety on the bus. Read about these gains in transportation services…

New law brings more part-time workers into the classified service
Part-time workers in merit districts and childcare workers in community college Child Development Centers are now part of the classified service. Read about it here…

Mark your calendar! CCE Conference is Oct. 18-20
Our annual Classified Conference promises learning and fun. The 2019 conference will take place at the Hilton Los Angeles North in Glendale. You can attend workshops and seminars on a variety of professional issues and enjoy our Saturday evening soirée. Online conference registration and room reservations open July 30.

New legislation creates Summer Assistance fund
Under a new program, classified employees may be able to set aside money during the academic year and have it redistributed during the summer months. And the district will double the amount employees set aside! Learn about the program here.
---
QUICK TAKES

Join the Day of Action in person or online!
If you can't make it to Sacramento tomorrow for the statewide #RedForEd Day of Action, wear red and take a picture of you and your colleagues at work. Share your images on social media using the hashtags #RedforEd and #FundOurFuture. Tag us @CFTunion!
• See the day's schedule and register your attendance here!

The CFT marks its centennial on May 31!
The CFT's 100th birthday is right around the corner. Convention delegates celebrated the centennial in March under the theme "Union Strong." The state Legislature honored CFT and dozens of politicians have sent centennial greetings. Share your piece of history on social media using the hashtag #CFT100. Tag us @CFTunion!
• Get your own iconic UnionStrong gear in our Anniversary Store.
Do you have a child attending college who could use financial assistance?
The CFT offers scholarships to continuing college students who are dependents of members. Students enrolled in four-year schools are eligible for $3000 scholarships; those enrolled in two-year schools are eligible for $1000. As part of our recent website upgrade, the CFT has launched up-to-date online application. The deadline for continuing college students to apply for a scholarship is July 1.
• Learn more about the CFT Raoul Teilhet Scholarships here.
---
THE WRAP