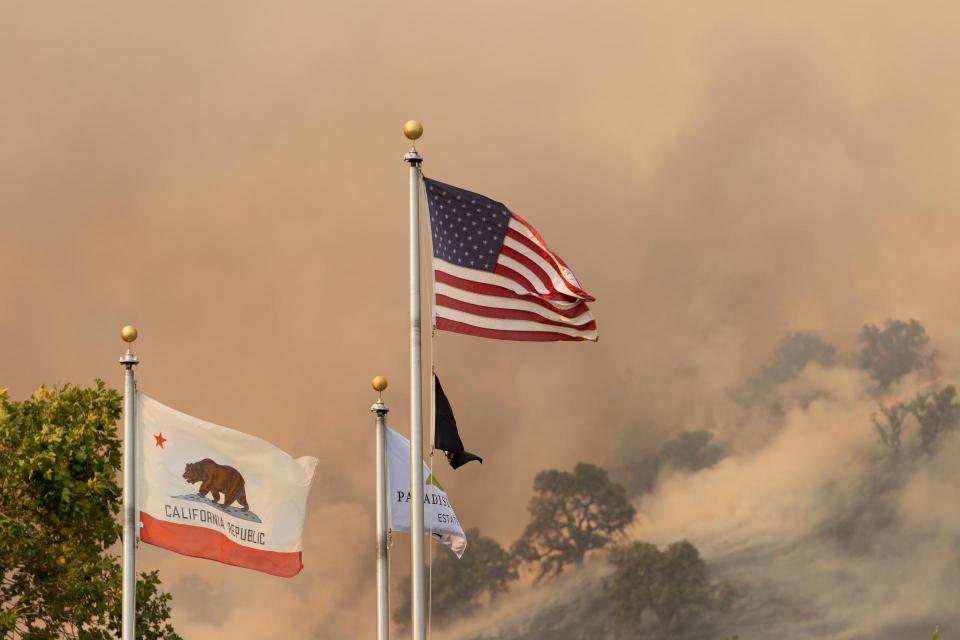 Climate change has led to a torrent of wildfires throughout California in recent years. During times of wildfire and smoke-filled air, it's important to know how to stay safe on the job and at home. You can also get involved in CFT's Climate Justice Campaign.
Air Quality Index
There are two main sources of air quality data: AirNow.com, a federal website with that partners with local air quality management districts; and PurpleAir.com, a website maintained by a company in Draper, Utah, that relies on data from low-cost air-quality sensors that people buy and install on their own.
Both allow you to find the Air Quality Index (AQI) in your area by entering your zip code. Often, their measurements don't match up with each other — or with what the air feels like when people breathe it in. Here's why.
Worker Resources from Cal/OSHA
If you are in a wildfire region, the California Department of Industrial Relations and Cal/OSHA offers valuable information about protecting workers from fire hazards, from staying safe during power outages, and worker safety during clean-up after a wildfire.
If you are in an area where outdoor air quality has been deemed unhealthy or greater by the local government agency, Cal/OSHA offers information about protecting outdoor workers and indoor workplaces from smoke caused by wildfires. Find direct links below to info about worker protections from wildfire smoke, safe use of N95 masks and respirators. The pages can also be viewed in Spanish.
CFT's Climate Justice Campaign
Our own union, through its Labor and Climate Justice Education Committee, has put together excellent resources to teach about climate change through the lens of an education union. In our Climate Justice Toolkit you will find flyers to distribute to union members and at meetings and by email or text, resolutions and articles, and more resources for teaching and learning.